After waiting, planning, reading, sourcing and anticipating for 9 months, our resale flat renovation has finally started.
It has been a long 9 months, from exercising OTP in July 2009 to completion in Dec 2009, to planning and meeting up IDs...
It's finally started!
I'd been so choleric about the whole process that now that things have started, I've feeling a little numb, not as excited as how so many of you sounded.
Nonetheless, I've decided to share my experience here and keep a record of the whole process for the benefit of all.
Firsts things first, the floor plan: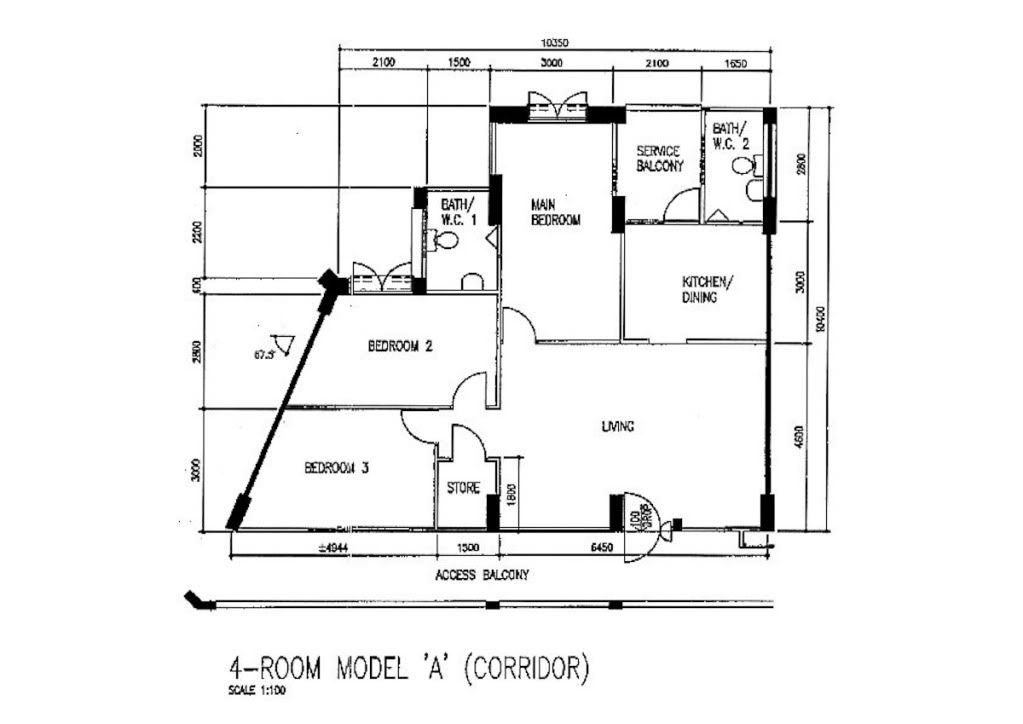 When we viewed this flat for sale 1 week before our wedding day, both wife and I were quite pleased with what we saw, and the fact that the owner was asking for below valuation, we discussed for only a little bit and decided to grab this God-given blessing immediately without thinking too much about the details.
So we put down the $1k for option to purchase and exercised OTP the day after our wedding, before our honeymoon.
So here's the skinny on flat details:
Location: Toa Payoh Lorong 8 2nd floor
Age : 11 years
Area: 103 sqm
Valuation: 430,000
Purchase price: 408,000
Gahmen grant: 45,000
Time to pick up the wife from work.
Tune in later for more.
Shalom