5 Ways To Avoid Visual Clutter
Living & Lifestyle
4726 views
4726 views
Spaces in Singapore are rapidly shrinking, and as much as we detest the fact, homes will continuously decrease in size. The only thing we can do is work around the issue and try to incorporate solutions that keep our abodes free from clutter.
1. Edit First, Buy Later
Conduct a purge and rid your home of unwanted belongings if the clutter is getting overwhelming. You'll probably require extra storage for items you decide to stow away instead of throw away — but beware of purchasing these storage solutions too early. You may end up overbuying additional storage than is actually necessary. So, it's important you check out what's left after the entire purge process before making any decisions.
2. Don't Be Delusional
Set realistic expectations and goals. Although a purge is useful for decluttering your apartment, its effects may only last temporarily depending on your personality. For example, a hoarder or a shopaholic will likely continue loading their home with redundant buys in the near future, causing a repeat of the problem.
If you foresee this happening, you're better off calculating the amount of storage you'll need in the long run — and installing more permanent solutions that can accommodate a hefty amount of items. Even if it doesn't seem vital just after you've done a purge, it'll come in handy when you can't seem to control your shopaholic or hoarding urges.
Read more:
Guide to your dream walk in wardrobe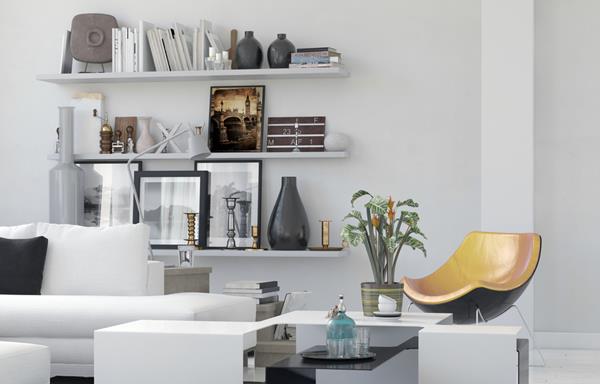 3. Get Things Off The Floor
The more of your floor area you're able to see, the less cluttered your space is going to look. Swap free-standing shelving units for wall-mounted ones, creating a more spacious environment that ultimately feels less cramped. Now that you have extra space to play with, try spreading out your furniture so that each area starts looking roomier than before.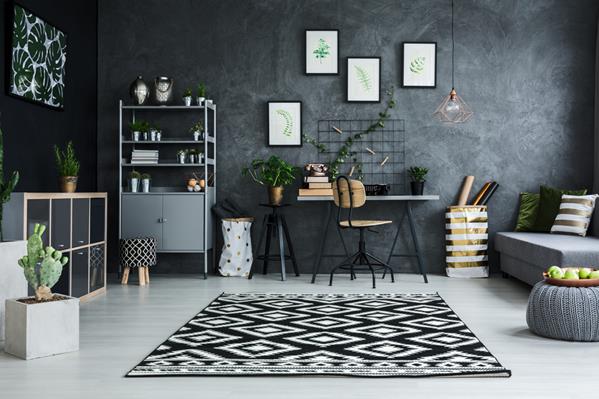 4. Choose Your Colours Wisely
Stick to a simple colour palette. Whether you prefer light and bright rooms or dark and broody ones, ensure shades you pick for your walls, floors and furniture don't vary too much. The less contrast there is within each room, the less messy it's going to end up looking. Choosing colours close to each other on the colour wheel lessens the chance of the overall scene looking too chaotic.
5. Be Mindful Of The Tinier Details
Scan your space for tinier details that may affect the general feel of your home. Have you displayed one too many reads on your bookshelf? Does your fridge have an excess of magnets and notes you can do without? These seemingly minuscule details can affect the overall vibe, and it's essential you attend to them and eliminate any sort of unnecessary clutter no matter how insignificant it may seem.
Work with your renovation contractors to get the most storage out of your new space.
Request for quotes and we'll match you with a selection of Interior Designers!
Previous
7 EZBuy Services Every New BTO Owner Needs
Next
5 Practical Tips For Buying Furniture For Your Small Home