10 Best Household Hacks That You Absolutely Must Try
Living & Lifestyle
9244 views
9244 views
We live in the age where we literally have everything at our fingertips. Almost anything can be obtained with a few clicks on our phones or laptops, but it doesn't hurt to make life even more convenient, does it?
All of us are always trying to figure out easier ways to do things, so that we have more time to accomplish even more tasks. Productivity – Level up!
Over the past few years, there have been numerous articles online about life hacks, but which are the ones really worth trying? We bring to you 10 household hacks that you will love and thank us for.
1. Velcro to Cord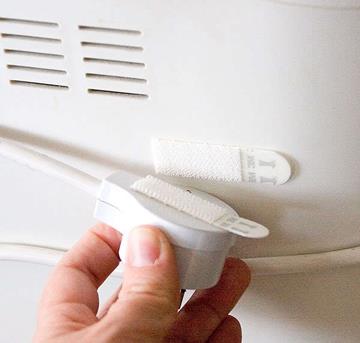 If you always deal with tangled cords, you will appreciate this hack. Simply add a strip of Velcro to the device and the cord, and there you go - an organised space!
2. Bedside Table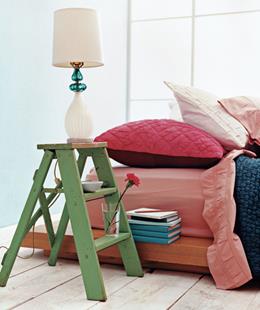 Instead of buying a bedside table, grab a small ladder from your storeroom and use that as a substitute. What we like most about this is that it has steps, and that we can place different things on each step, which means no more scrambling of our phone or water in the middle of the night.
3. DIY Lamp
Most smartphones come with flashlight now, which is really useful, but sometimes we need more than just a direct ray of light. So if you want it to act as a temporary lamp, just place a water bottle above it! Fun tip: Experiment with liquids of various colours to create your own mood lamps.
4. Comb to the Rescue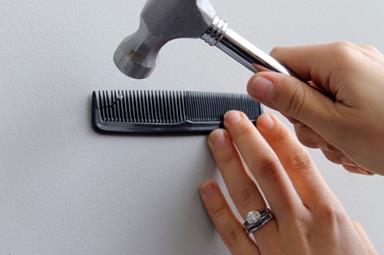 Sick of getting sore fingers while trying to hammer your nail in place? Just use a comb to hold it down and you'll be able to do your handiwork in peace.
5. Handy Rod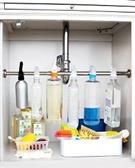 Just by hanging your washing detergents on it, that awkward rod in the sink cabinet can be made into a useful tool. You'll also have more space to put other things at the bottom!
6. Recycled Racket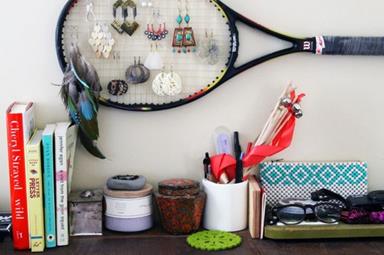 Turn an old tennis or badminton racket into an accessory holder with this creative hack. Not only will you maximise storage areas, you'll have a cool wall décor!
7. Extra Accessory Storage
Speaking of accessory storage ideas, you can also use old drawers (preferably with knobs) as a shelf. This can also save you the money and effort to get a wall rack from the furniture store.
8. Slip-free Hangers
Don't you hate it when your clothes fall off the slippery hangers and gather as a pile at the bottom of your closet? Tie rubber bands on both ends of the hangers to form a firm grip.
9. Plastic Hook Wonder
Plastic hooks can do wonders if you know how to make full use of them. Just turn them sideways and hook your clingwrap or aluminium foil up, then say goodbye to the cuts on your hands from all the aluminium tussle.
10. Fuss-free Sanitising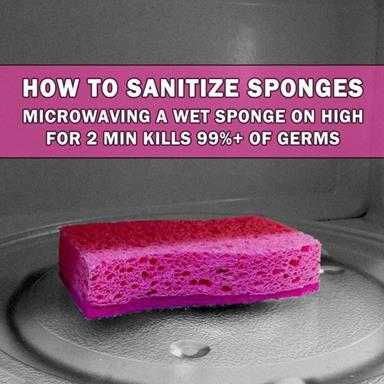 Our dishwashing sponges can get pretty disgusting over time, and even more so when we wash several dishes, and cause the bacteria to transfer from one plate to the next. Just wet the sponge and pop it into the microwave, then sit back and watch the magic happen!
---
Photo Credits: 1. Sheknows; 2. Realsimple; 3. Pinterest; 4. Brit; 5. Sheknows; 6. Brit; 7. Buzzfeed; 8. Diyncrafts; 9. Sheknows; 10. Distractify
Request for quotes and we'll match you with a selection of Interior Designers!
Previous
Guide to Owning a Freestanding Wardrobe
Next
Secrets to Achieving That Holiday Feel For Your Home