10 Exceptional Home Renovations
Interior Design & Decor
64534 views
64534 views
Let's take a look at 10 exceptional home renovations!

1. The Dull Effect


Interior Design Company: Atas Designs

This beautiful home interior design by Atas Designs looks absolutely gorgeous. High concept in style and edgy in execution, the designers have done a marvellous job of renovating on a budget. The dull colour scheme adds a dreamy, glamorous effect that works well with the open concept of the renovation. The combined effect of finishes and accessories is so upscale that you would want this for your own home!
2. Industrial Boho Chic

Interior Design Company: Unity Design Consultancy


The designers at Unity Design Consultancy have done a splendid job in the renovation of this particular home. It features an outstanding vibrant bohemian colour scheme that is complemented by beautiful industrial accents. The overall combination is absolutely striking. The designers have managed to imbue a spacious, upscale vibe in this interior design that looks absolutely gorgeous.
3. A Swanky Ceiling

Interior Design Company: Urban Design


A swanky ceiling can go a long way in evoking a stylish, trendy aura in any interior design. You simply have to know the correct way to implement the design. The designers at Urban Design have done a great job with this home interior. By merging a light colour scheme with warm, cozy lighting ambiance and a plain ceiling design, they have managed to incorporate a high-end look in this flat.
4. Going Transparent
Interior Design Company: Northwest Interior

Transparency is one of the best ways to give your interior design an instant visual boost. During any renovation, it is best that you stick to creating visual connections between your spaces. This home interior by Northwest Interior is a great example of how transparency can add a lot of quality to your overall aesthetic.
5. Linear Geometry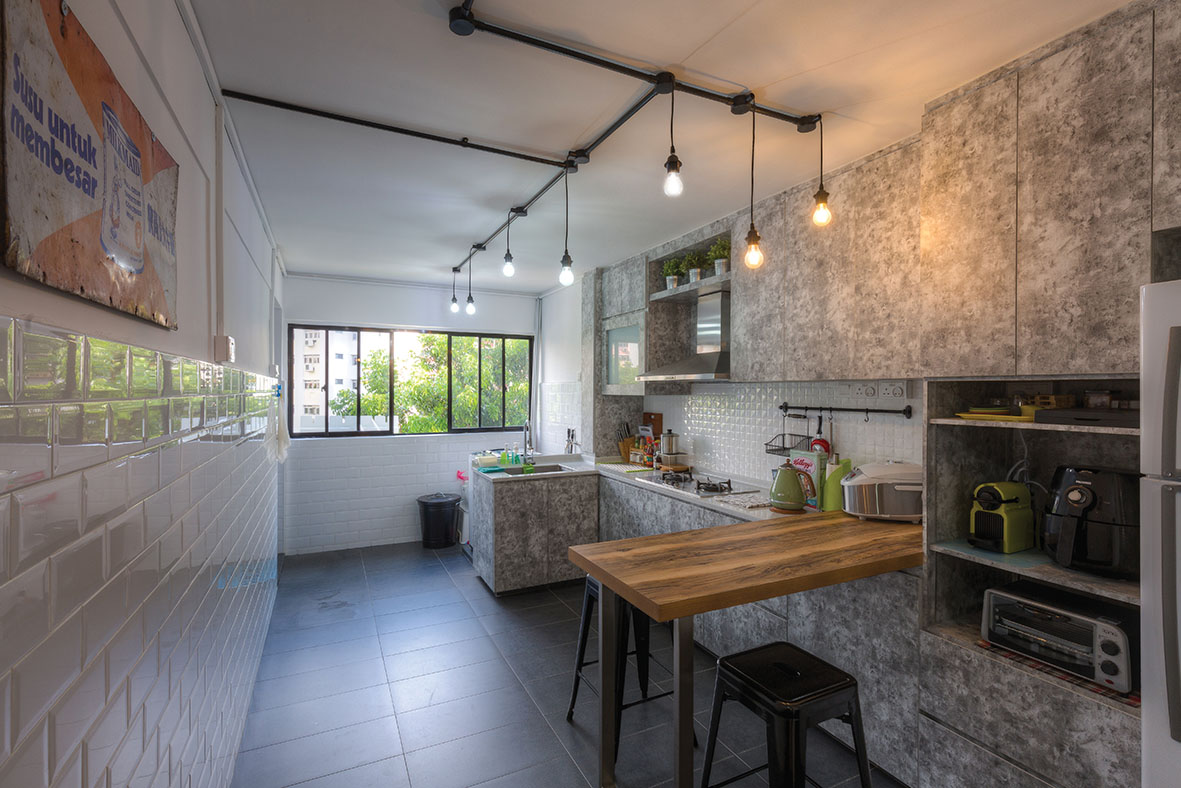 Interior Design Company: Renozone

You can use lines – as in linear geometry – to create illusory qualities of spaciousness, tallness or even wideness in your interior design. They're easy to implement by design, so it saves you from straining your resources. So if you're carrying out your renovation in Singapore, you'll definitely be inspired by this home interior done by Renozone. The designers have used industrial style track lights to connect the open space and make it seem longer and more cohesive in the process.
6. Partial Walls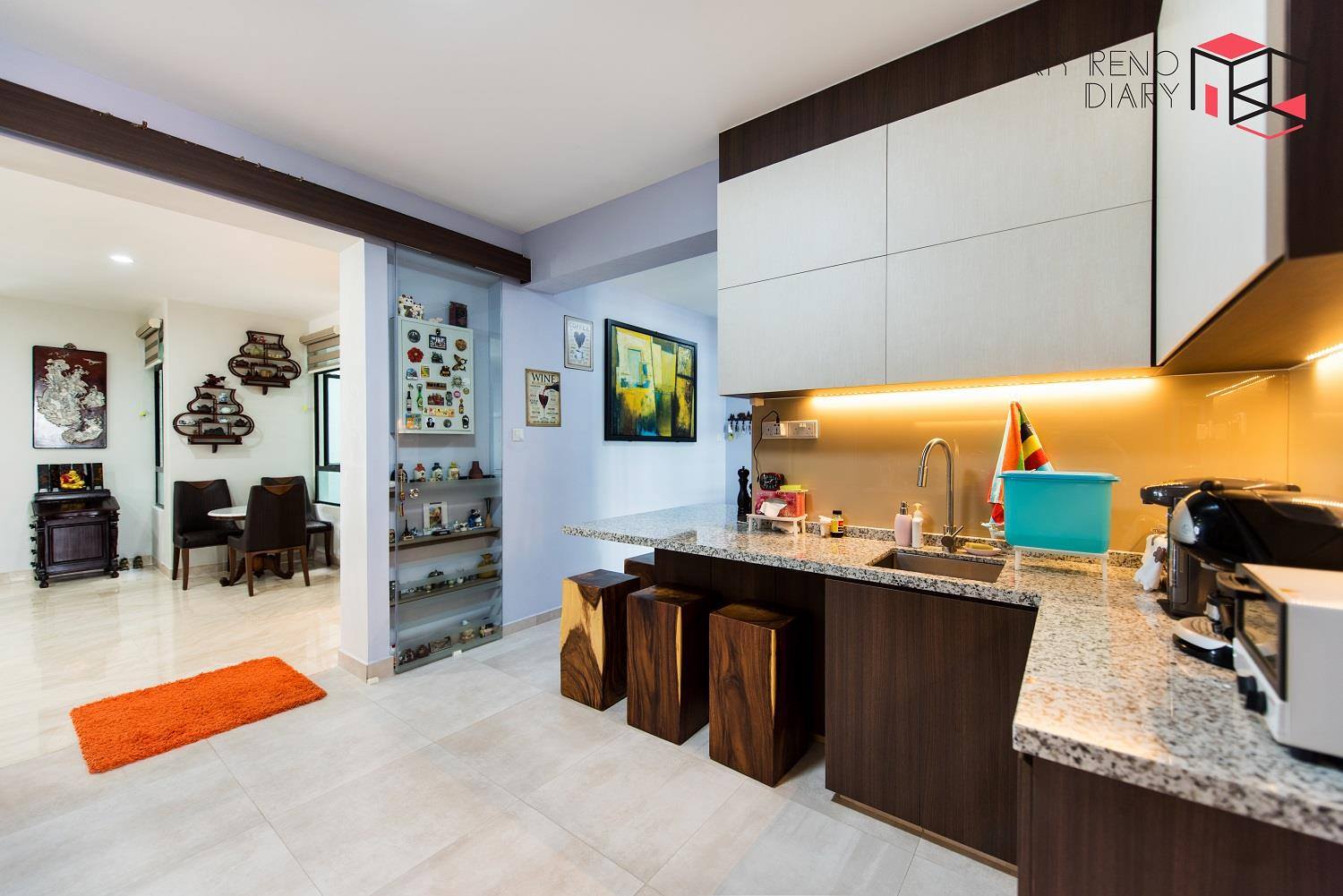 Interior Design Company:  My Reno Diary

Having an open floor plan and spaces with half-walls is a good design idea for your home. My Reno Diary carried out this exceptional renovation. By using half-walls and transparency, they have designed this home to present an airy, breezy ambiance that looks extremely lavish.
7. Finishes and colours 


Interior Design Company:  Interior Diary

Finishes say a lot about how you end up perceiving the space, so always make sure that the finishes you choose are stand-out! This home renovation by Interior features a nice, luxurious material palate that gives off a ritzy, upscale aura to the entire space. Furthermore, the feature length mirror cladding on the accent wall adds the illusory quality of twice the space, which makes the whole place look even more spacious. This is how you can use materials to build quality.
8. Bring In The Loft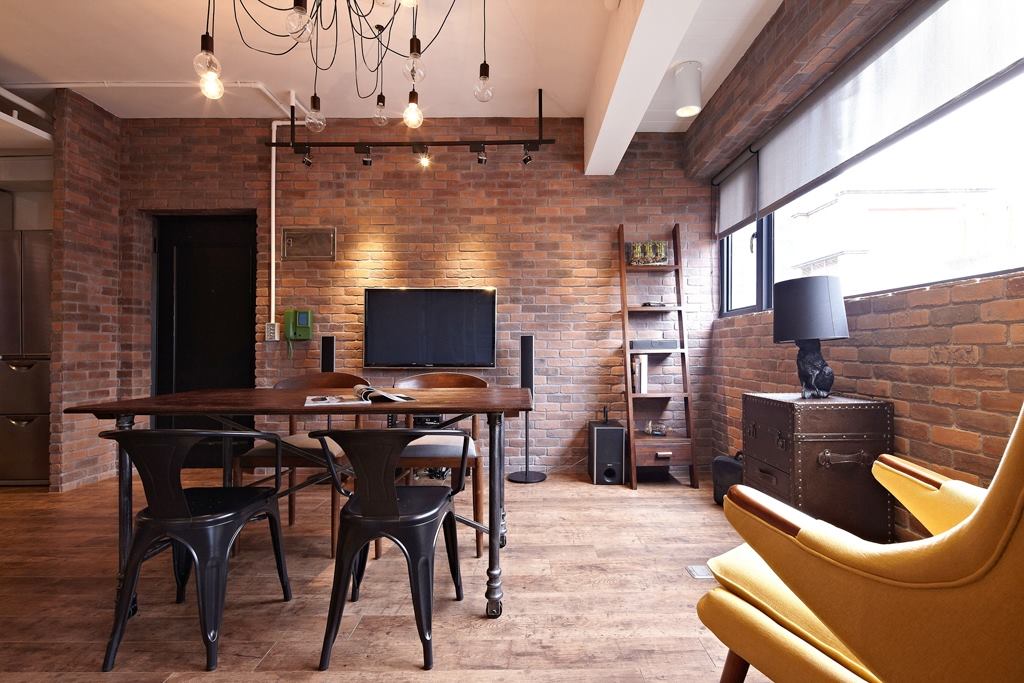 Interior Design Company: Atas Designs

Atas Designs has crafted this interior design in a contemporary rustic aesthetic that brings out a unique loft style look. From the full-size slit window to the stylish boho-chic furniture, there's something uniquely attractive about this space. This loft-like styling is the perfect way to go vintage distressed.


9. The Scandinavian Aesthetic

Interior Design Company:  Icon Interior Design

Emulating the Scandinavian aesthetic can bring a sense of warm, rustic style to your space. Icon Interior Design carried out this renovation by using a wood-and-white design scheme, which makes the space look infinitely luxe and brimming with a touch of understated elegance.
10. High Gloss at Its Best
Interior Design Company:  ITS Design & Build

High gloss surfaces and laminates can introduce a pretty high-end aesthetic quality in an interior design. Take a look at this image; the ITS Design & Build team has outdone themselves by providing a bathroom design that looks absolutely gorgeous.
Request for quotes and we'll match you with a selection of Interior Designers!
Previous
How To Soundproof Your Bedroom With Style
Next
Here's Why Filtered Water Is Necessary