10 Things To Get From IKEA's SOLGLIMTAR Collection For CNY 2019!
Living & Lifestyle
3734 views
3734 views
IKEA's SOLGLIMTAR collection has everything you need for every Chinese New Year celebration you are having, whether it is a family reunion dinner or a small get-together with friends. This year, you can get more than just furniture and decor — you can also purchase your favourite C.N.Y. snacks from the IKEA's Swedish Food Market! These festive delights are available from now to 4 February, or while stocks last, so hurry before you miss out!
Here's our recommended picks from the SOLGLIMTAR collection for your C.N.Y. festivities:
1. MANDARIN ORANGES
$9.80 (Carton of 24)
$18.80 (RISATORP Basket of 24)
Let's kick this list off with something that's now always in our line of sight everywhere we go — Mandarin oranges. In a box of 24 at less than $10, it is an economical find especially if you are expecting plenty of orange-loving visitors during this period. If you like your oranges in full display, you can get a bunch of them bundled in a chic RISATORP basket (in blue or white) for just $18.80. It would look good on your table, and when you are out visiting (if you've enough strength to carry them all)!
Crate of 24 Mandarin oranges. Image © IKEA Singapore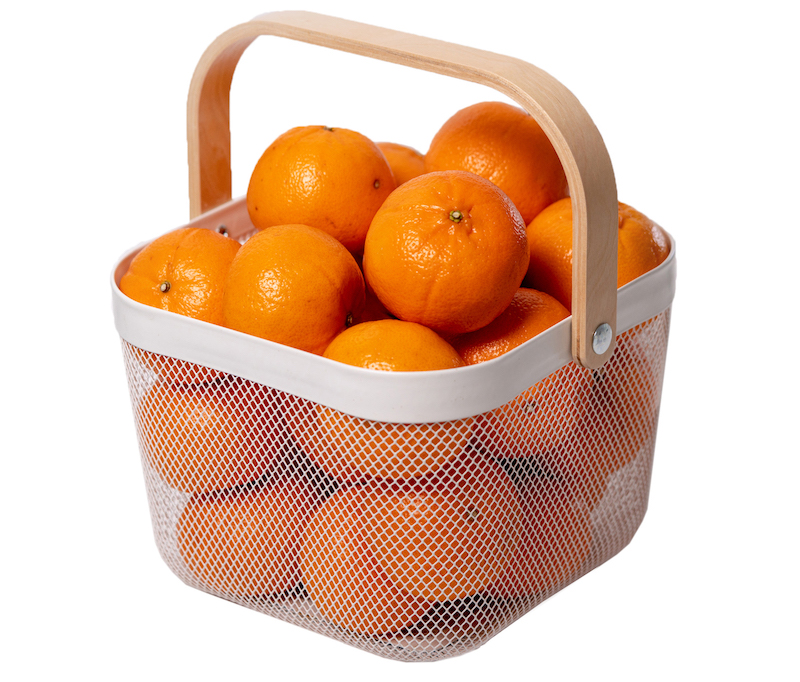 RISATORP Basket with 24 Mandarin oranges. Image © IKEA Singapore
2. FESTIVE SNACKS
$9.80 (Pineapple Surprise)
$8.80 (Kuih Bangkit)
$8.00 (Peanut Cookies)
$8.80 (Cookie Nutty Bars)
$8.80 (Mini Donuts)
You've got a new place to shop for all your favourite goodies and more — IKEA! At IKEA's Swedish Food Market, you can now get all-time favourites like pineapple tarts (made in cute little flower shapes!), kuih bangkit, and peanut cookies. You can also try the cookie nutty bars and mini donuts, which are equally delicious additions to your C.N.Y. snacks table. All of these confectionaries are available from now to 4 Feb 2019 or while stocks last.
Image © IKEA Singapore
3. BAK KWA
$20.80 (500g)
As sinful as consuming even just a single square of this popular cured pork delicacy can be, let us all not deny the fact that bak kwa is delicious, well-loved, and a must-have at every Chinese New Year gathering. IKEA joins in the bak kwa bash with 500-gram boxes going at just $20.80. If you are rushing to get your hands on a box or two, just be prepared for a long queue!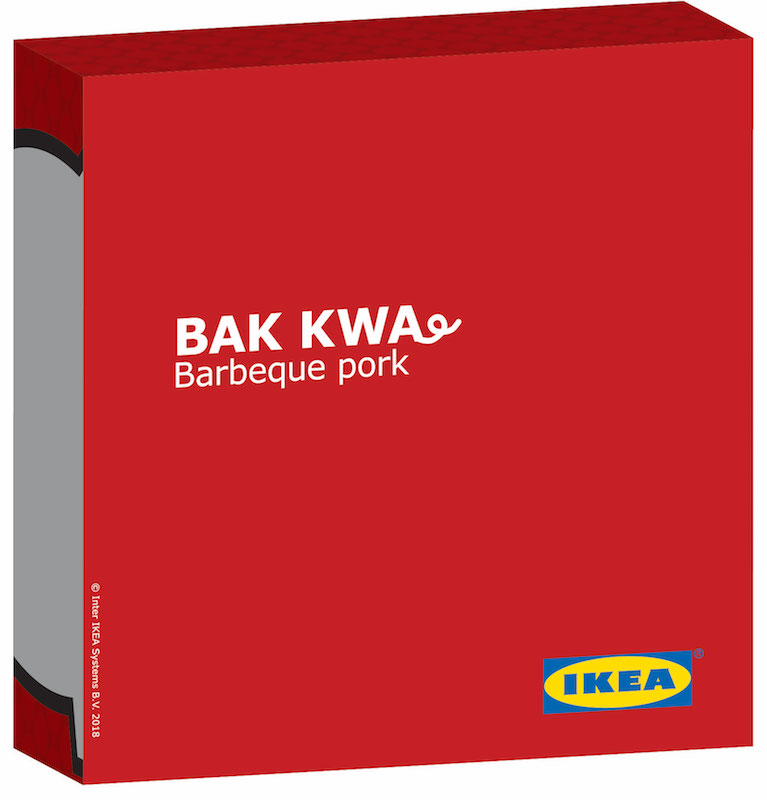 Image © IKEA Singapore
4. SALMON YUSHENG
$13.80
Get your IKEA-made Salmon Yu Sheng (another must-have at C.N.Y. celebrations) at just $13.80! Abundant and ASC-certified, all the ingredients you need for a good Yu Sheng toss are ready-made and neatly packed for fuss-free consumption. Gather around the table, pour on the golden sauce, and toss away for year-long good luck and prosperity! If you are looking to have your celebration after the C.N.Y. period, you are in luck! IKEA's Salmon Yu Sheng will be available until 19 February.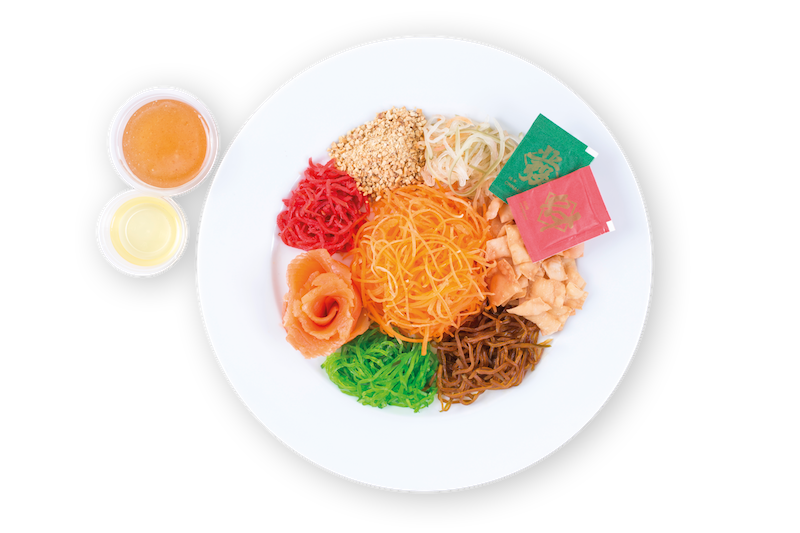 Image © IKEA Singapore
5. SOLGLIMTAR BLUE CUSHION
$12.90
Presented in brilliant dark blue and firework patterns, this beautiful cushion will look great on your holstery this Chinese New Year! Not only is this cushion lovely to look at, but it is also soft and huggable due to being made of polyester inside and out. It's great to relax on amidst the hustle and bustle of this festive period. Need to rewind after the usual barrage of questions from your loved ones? Hold this cushion close as a cuddle buddy while you relax at home...until the next batch of visitors arrive!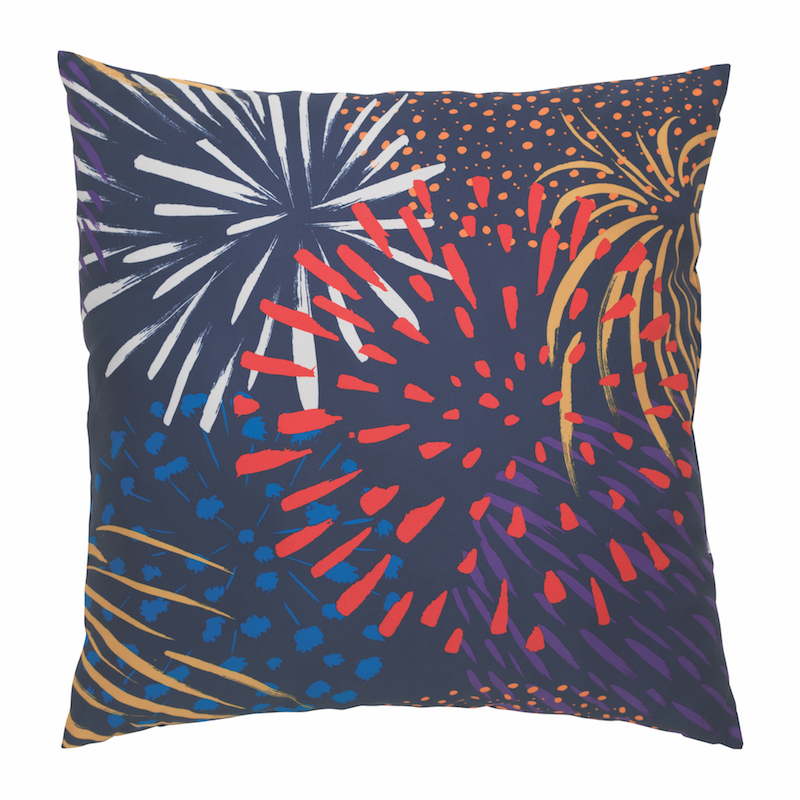 Image © IKEA Singapore
6. SOLGLIMTAR LED LIGHTING CHAIN W/ 12 LIGHTS
$14.90
This lighting chain is a sight to behold, with its blue-yellow palette, energy-saving LED lights, and firework prints. As it is battery-operated and has no need for a power socket, you can string it anywhere you like in the house. For added convenience, this lighting chain also comes with a pre-set built-in timer that leaves the lights on for six hours, turns them off automatically, then turns them on again after 18 hours. No more worrying about leaving the lights on!
Image © IKEA Singapore
Image © IKEA Singapore
7. DRACAENA PLANT, LUCKY BAMBOO
$1.50 per stalk
This plant is so versatile, that you can do plenty with it no matter how many you have! If you are going for one stalk, set it as a singular table vase. If you can afford at least ten or even twenty, bundle them together to create a stunning decorative display. With this lucky bamboo from IKEA's DRACAENA branch, you can add some emerald to the crimson chic of your Chinese New Year celebration!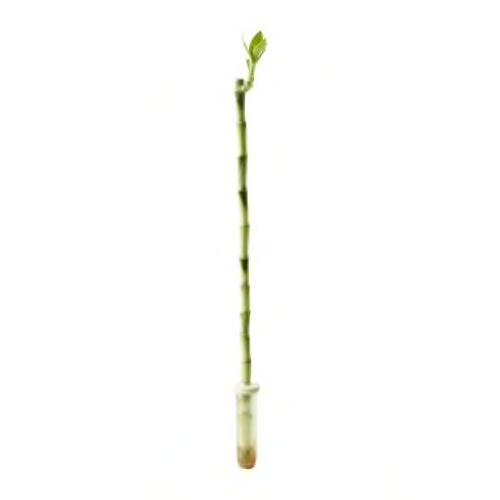 Image © IKEA Singapore
8. SOLGLIMTAR TINS W/ LIDS, SET OF 3
$12.90
Make storage easier this Chinese New Year with this trio of multi-coloured tins. Keep your dry C.N.Y. confectionaries organised, tucked away from greedy hands or on display to share with visitors and loved ones. Once emptied, the smaller tins can be stacked within the bigger ones to save storage space. With their intricate designs, these slick, chic tins can serve as home decor on their own.
Image © IKEA Singapore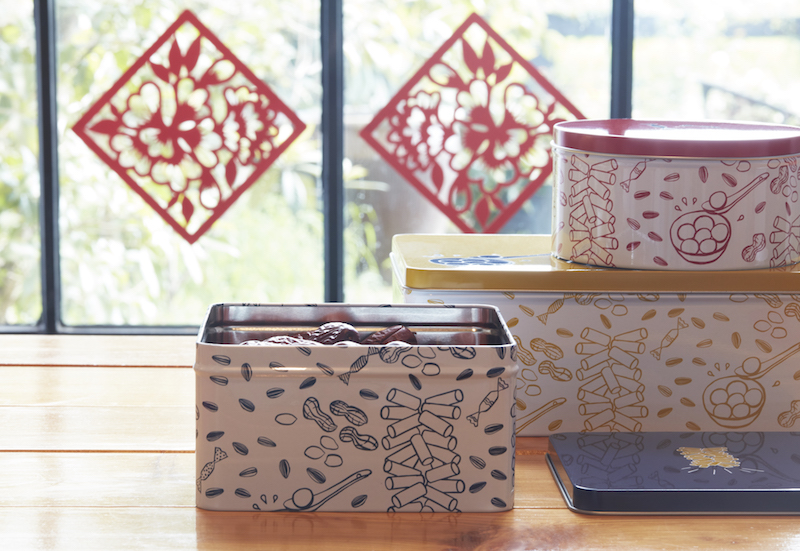 Image © IKEA Singapore
9. SOLGLIMTAR CHOPSTICKS (2 PAIRS, BAMBOO)
$1.90
These pairs of chopsticks are a must-have at every party, for many good reasons — each pair is made from bamboo (a durable and easy-to-maintain material), making them easy to clean. Plus, each pack of two pairs is priced at less than $2 (that is four chopsticks for less than $2!) so you can buy as many as you need for that big family reunion during Chinese New Year. Just be wary of your dishwasher, as these chopsticks could only be hand-washed.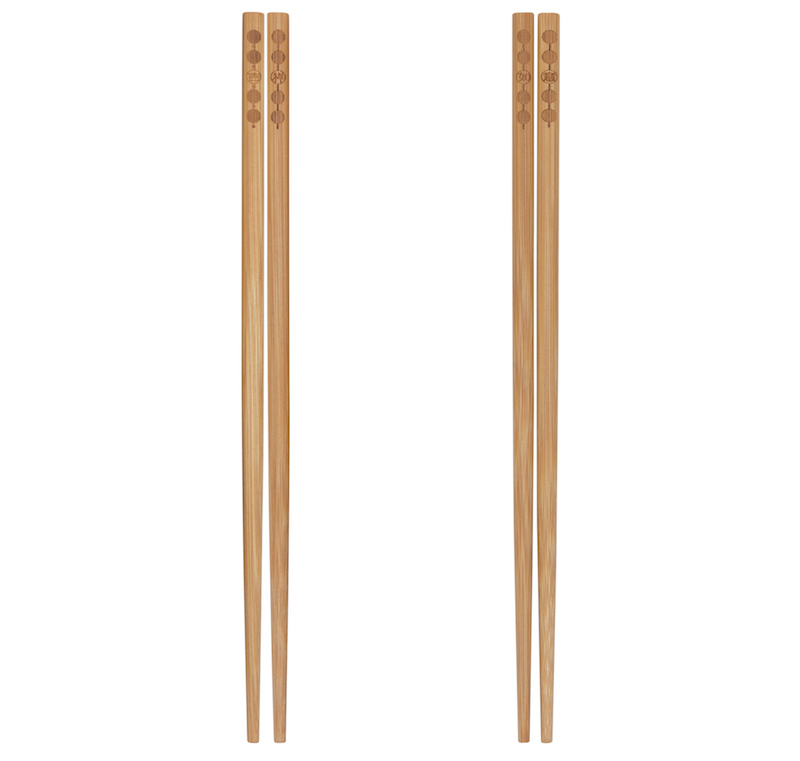 Image © IKEA Singapore
Image © IKEA Singapore
10. SOLGLIMTAR SPOON
$3.90
Never underestimate the usefulness of the humble spoon, especially at a C.N.Y. reunion feast where numerous serving spoons are required. The SOLGLIMTAR Spoon is made of feldspar porcelain, making it impact-resistant and durable. White, sleek, and aptly S-shaped to prevent slipping from crockery rims, this spoon combines function and form into an easy-to-clean piece that will be everyone's best friend at the dining table.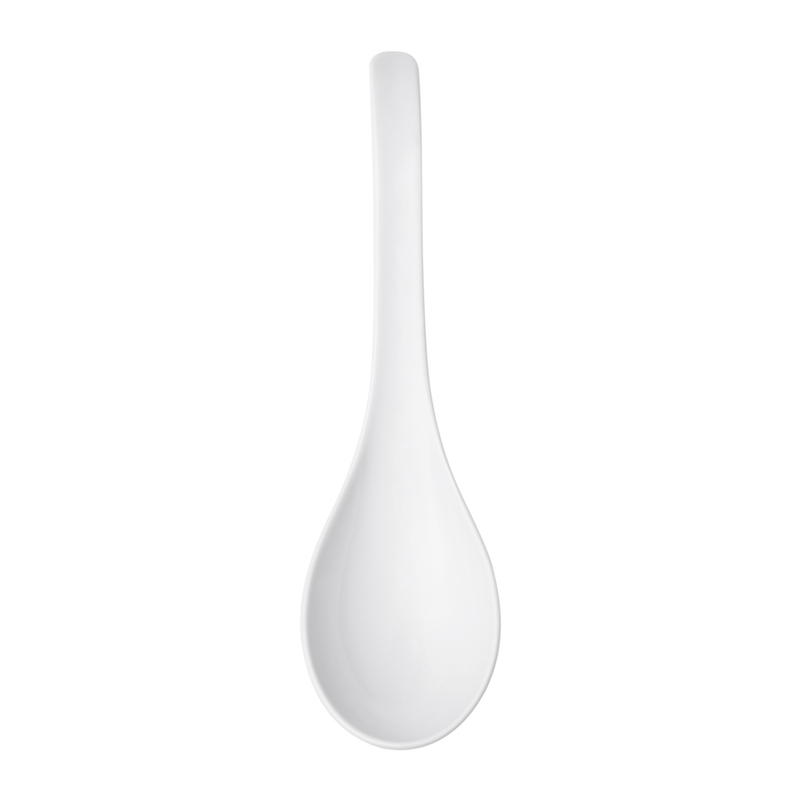 Image © IKEA Singapore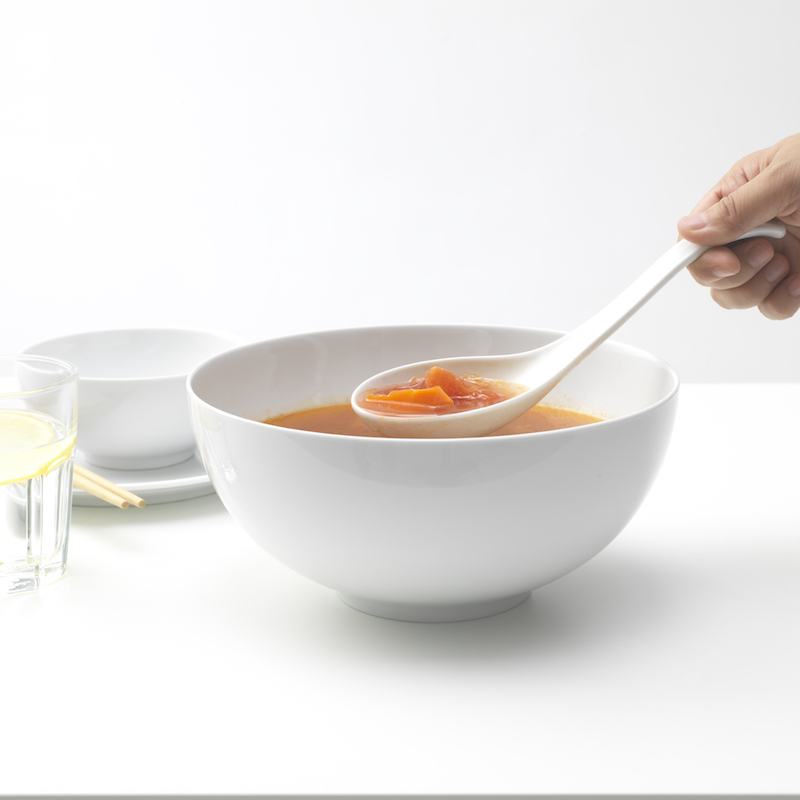 Image © IKEA Singapore

Head down to any IKEA store to get your CNY goodies!
IKEA Tampines: 60 Tampines North Drive 2, Singapore 528764
IKEA Alexandra: 317 Alexandra Rd, Singapore 159965
Request for quotes and we'll match you with a selection of Interior Designers!
Previous
Top 10 Predictions for Furniture in 2019
Next
8 China and Cutlery/ Flatware Sets That Will Leave Your CNY Guests Green With Envy