10 Things To Get From COURTS For CNY 2019!
Living & Lifestyle
1481 views
1481 views
Go red with COURTS this Chinese New Year!
With every new year, comes new opportunities to liven up your living space. To celebrate the lunar new year with you, COURTS has several promotions and collections to satiate your shopping experience:
- Until 24 February 2019, enjoy COURTS' 'Sure-Huat' giveaways of up to S$888,888 in vouchers and prizes, available both online and in stores
- Up to $3000 rebate with minimum purchase of S$1,888 on selected TVs from major brands such as Apple, LG, Samsung, and Sony
- Cameras at 8% off for purchases S$588 and above, with options for action, digital and instant cameras for every lifestyle
- Limited-edition festive freebies including COURTS prosperity red packets and gold bar tissue boxes up for grabs with respective minimum purchases
- Pay only $8 for an Iona 3.5L steamboat cooker (U.P. $69.90) with a minimum spend of $500 in a single receipt
- Pay only $18 for a Fortune Lucky Bag (containing goodies such as abalone, restaurant vouchers and others, worth S$99.90) with a minimum spend of $800 in a single receipt
But lovely deals aside, here's 10 cool things you can get from COURTS for your C.N.Y. home revamp!
1. BETTER AIR BIOTICA 800 PROBIOTIC PURIFIER
$599.00 $499.00
All COURTS stores and online
Only available at COURTS! Clean air is essential for living, especially with allergies and dust mites abound. Introducing BetterAir, an Israel-made humidifier that uses probiotics (usually found in yoghurt and our intestinal systems) to clean both the air and surfaces in your home. Organic and GMO-free, the BetterAir Biotica 800 Probiotic Purifier releases environmental probiotics to inhibit the growth of contaminants (such as mould, bacteria, and allergens) in the air and on surfaces, while also eliminating bad odours so that your home feels fresh and clean. Get cleaner air for your home this C.N.Y!
Image © COURTS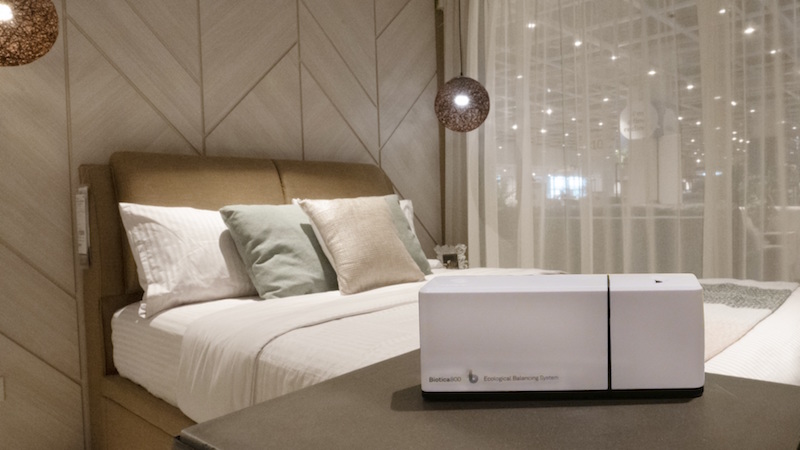 Image © COURTS
2. BRABANTIA TASTY COLOURS KNIFE BLOCK RED
$59.80 $44.80
All COURTS stores and online
In bright apple-red, this sleek knife block from Brabantia will add a pop of colour to your kitchen countertop. Not only does it look good, but it also does a great job of keeping your knives intact, safe, and away from overly curious fingers.
Image © COURTS
3. EUROPACE ELECTRIC STEAMBOAT (5.0L)
$79.90 $59.00
All COURTS stores and online
If steamboats are a must-have at your parties, then this steamboat cooker from EuropAce is a must-have! This steamboat comes with a five-litre stainless steel pot that is not only removable for easy cleaning, but is also split into two sections so that you can serve two different kinds of soup — spicy on one side, non-spicy on the other! Or whichever other kinds of soup your loved ones enjoy.
Image © COURTS
4. NEW WOTTON DIRECTOR CHAIR - RED
$139.00 $49.00
All COURTS stores and online
Maybe you want to congratulate yourself for single-handedly organizing that huge C.N.Y. reunion feast, or you just want to reward yourself with a little break. This stunning, sleek director chair from Wotton will make you feel like you are on top of things and the boss of your home as you rest in its concave seat. Plus, it comes in chic crimson for when you want to put it on display during your C.N.Y. party.
Image © COURTS
5. KITCHENAID KITCHEN MACHINE (4.8L) - CANDY APPLE
$1,018.00 $749.00
All COURTS stores and online
If you love cooking and baking, especially if you love baking for C.N.Y., this KitchenAid Kitchen Machine comes equipped with a powerful mixer for getting these ingredients together smoothly. It also includes a wire whisk, a flat beater, and a dough hook, which is handy for baking pineapple tarts and cookies for this festive season.
Image © COURTS
6. PANASONIC NANOE CARE (RED) HAIRDRYER
$199.00 $139.00
All COURTS stores and online
After working hard to prepare your home for your party, it is time to freshen up. After a nice shower to clean up, your hair needs to get into tip-top shape. This Panasonic Nanoe Care Hair Dryer in blazing red comes with double ions that penetrate hair cuticles to moisturize your hair. It is also equipped with an external ion outlet that retains moisture and separates negative ions from positive ones, as well as as a quick-dry nozzle for healthy drying. Give your hair the tender loving care it needs during this hectic, celebrative season!
Image © COURTS
7. DEMPSTER 5-PIECE DINING SET
$2,399.00 $999.00
All COURTS stores and online
This cool-coloured dining set comes with four soft blue chairs and a slick wooden table. Dempster's simple, compact design makes for smaller, cosier gatherings, whether it is for a private meal with family or a catch-up with old friends. Also, you may get a good discount of up to 20% if you purchase the Dempster coffee table with other pieces from the Dempster collection. You do not have to go big for Chinese New Year, as long as you spend it with lots of love and joy.
Image © COURTS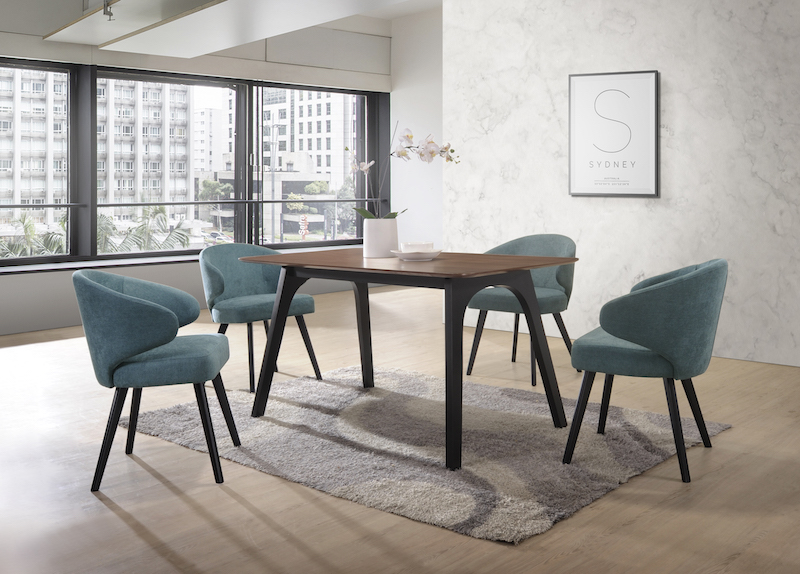 Image © COURTS
8. KAMERON COFFEE TABLE
$599.00 $299.00
All COURTS stores and online
This cylindrical coffee table from the Kameron collection adds a modern touch to your home. It may resemble a cage, but don't let the design put you off — crafted from timber composites and metal, the Kameron Coffee Table can hold up to 100kg. No more worrying about overloading your little coffee table with food and books! Also, you may get a good discount of up to 20% if you purchase the Kameron coffee table with other pieces from the Kameron collection.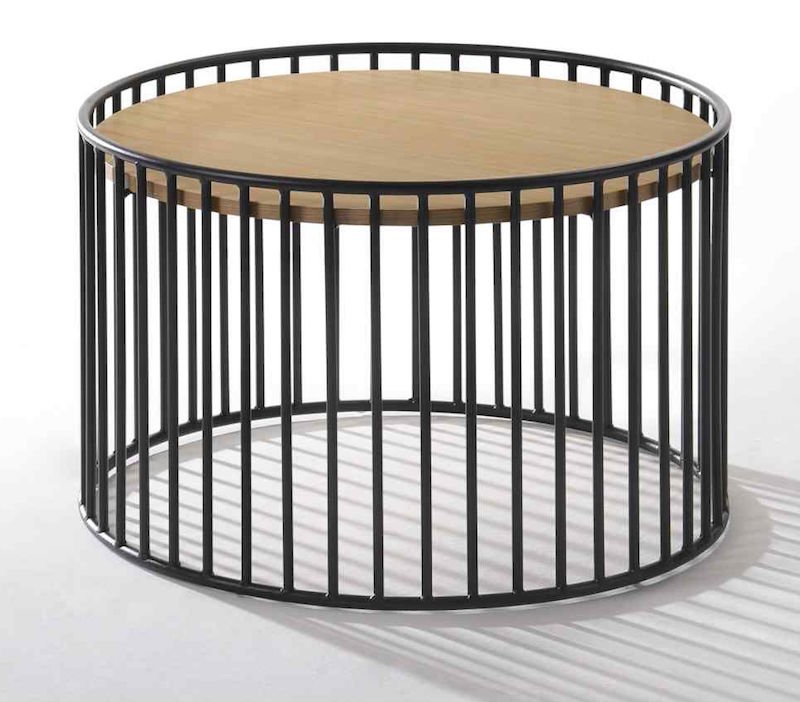 Image © COURTS
9. VERNON POWER LIFT CHAIR (HL) HALF LEATHER RECLINER SOFA
$3,199.00 $1,599.00
All COURTS stores and online
Ramp up your relaxation with this bright red power-lift recliner, a useful single seater for the elderly and loved ones with mobility issues. Not only does this chair stretch out into a reclining position, it also comes with a built-in motor that lifts it up to ease you onto your feet so you do not have to stand at all. During this Chinese New Year, COURTS's power-lift furniture will lift your spirits instead of letting mobility issues tie you down.
Image © COURTS
Image © COURTS

10. GURU HOME AUTOMATION SERVICES (BASIC) 1 LIVING + 1 BEDROOM
$1,099.00 $999.00
All COURTS stores and online
This is the perfect starter kit to get if you are seeking smart technology for your home. From COURTS's smart home arm GURU, the automation services in this package are good for one living room and one bedroom. This package includes:
- 1 living room and 1 bedroom SMART upgrade
- One App to control Air-con, TV, Audio system, Fans, Cookers, Electric Cookers, etc
- Individual control or scene setting
- Timer setting and remote control
- Includes 1 x Smart Hub + 2 x Smart WIFI RC + 2 x Smart Plug
Plus, for your convenience, these upgrades work with your existing electrical products at home. No hacking or minimal alteration required, giving you fuss-free, mess-free smart installation!
Image © COURTS
Celebrate Chinese New Year with these products that you can give yourself or your loved ones during this festive season! Visit COURTS online or any COURTS outlet, or even their megastore at Tampines for a wide variety of products and promotions!
COURTS Megastore: 50 Tampines North Drive 2, Singapore 528766
Request for quotes and we'll match you with a selection of Interior Designers!
Previous
5 Unique Decorations to Impress Your Guests For Open House this Chinese New Year
Next
Design Crosstalk: Bringing Hotel Luxury into Your Own Home