11 Die-Die-Must-Try Staycations for 2015's Long Holidays
Living & Lifestyle
16852 views
16852 views
2015 is right around the corner, and we know many of you (us included) are eagerly anticipating the long holidays coming up next year. And what better way to usher in the new year, than with a round up of the best staycations in Singapore?
Check it out now: 11 of the best boutique hotels decked out in various styles from the whimsical to the out-of-this-world. Plan your next (year's) adventure today!
---
"…a stunning and eclectic mix of heritage chic…"
New Majestic Hotel
Address: 31 Bukit Pasoh Road
Contact: 6511 4718
Website: http://www.newmajestichotel.com
Bask away in relaxation as you staycay at New Majestic Hotel. Showcasing designer furniture in vintage-styled surroundings, you're sure to be comfortable and fully at home. Don't forget to check out the great eats available around the Chinatown area! A splendid choice for those who appreciate a good food adventure.
---
"…to draw madcap voyagers and curious travellers…"
Wanderlust Hotel
Address: 2 Dickson Road
Contact: 6396 3322
Website: http://www.wanderlusthotel.com
As whimsical as its name suggests, Wanderlust Hotel boasts 4 themed levels of 29 different rooms with quirky out-of-the-world furnishings bound to make your day. Industrial Glam (Lobby), Eccentricity (Level 2), Is It Just Black and White (Level 3), and Creature Comforts (Level 4) – choose between neon lights and rainbow corridor, to contrasting white rooms with Origami and Pop-Art, or even friendly monsters for a fantasy-filled experience. This one's only for those who want a staycation woven by imagination.
---
"…inspired by the artistry of the modern day…"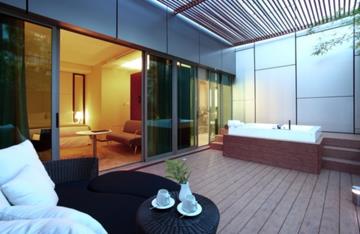 Klapsons, The Boutique Hotel
Address: 15 Hoe Chiang Road
Contact: 6521 9000
Website: http://www.klapsons.com/Singapore
Located 5 minutes away from Tanjong Pagar MRT Station, Klapsons, The Boutique Hotel uses only the best of Italian furnishings guaranteed to provide the ultimate rest. With 17 exclusive rooms created with design, comfort, and indulgence in mind, Klapsons, The Boutique Hotel promises nothing less than ordinary with unique experiences during each stay. The Executive, The Oasis, Oasis Suite, or Klapsons Suite, the choice is yours.
---
"…a dream of the Nanyang past…"
Kam Leng Hotel
Address: 383 Jalan Besar
Contact: 6239 9399
Website: http://www.kamleng.com
Bringing back the magic and nostalgia of days long past – Kam Leng Hotel recreates, re-imagines, and restores old Singapore with interiors inspired by the Nanyang style mixed with Chinoiserie influence. Conveniently situated along Jalan Besar road, near Mustafa Centre (24hr shopping, all day, everyday!); Little India; Central Business District; Farrer Park; and City Square Mall – simply hop along for a blast into the past.
---
"…the pinnacle of elegance and style…"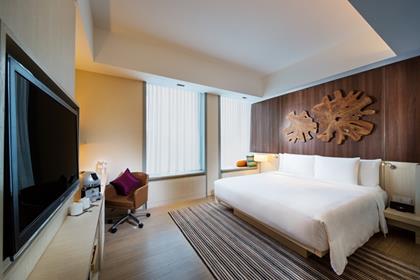 Oasia Hotel
Address: 8 Sinaran Drive
Contact: 6664 0333
Website: http://www.oasia.com.sg
Part of the Far East Hospitality brand, Oasia Hotel is exactly what you need – if you're out for a luxurious escape. Putting two and two together, we're guessing Oasia's name is a combination of Asia and the idea of an Oasis. Truly one of Asia's oasis, this luxe hotel serves up the latest technologies like interactive TV service, along with super accessible shopping belts of the city. Here's how you may have your cake and eat it too – have your stacay, and shop away!
---
"…exclusive enclave that defies conventional wisdom…"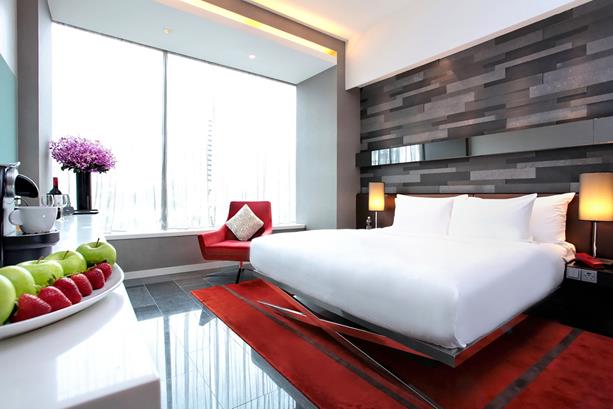 The Quincy Hotel
Address: 22 Mount Elizabeth
Contact: 6738 5888
Website: http://www.quincy.com.sg/
Yet another hotel under the Far East Hospitality brand, The Quincy Hotel was actually featured on CNN Travel as one of the 10 best hotels in Singapore. Synonymous with the luxury of Far East Hospitality, The Quincy Hotel is committed to delivering the ultimate combination of quirky edge, and leisure. With a 5 minute walk from Paragon Shopping Centre, and an 8 minute walk to Takashimaya Shopping Centre, feel free to treat yourselves to a staycation coupled with a healthy dose of shopping.
---
"…contemporary hip-meets-classic…"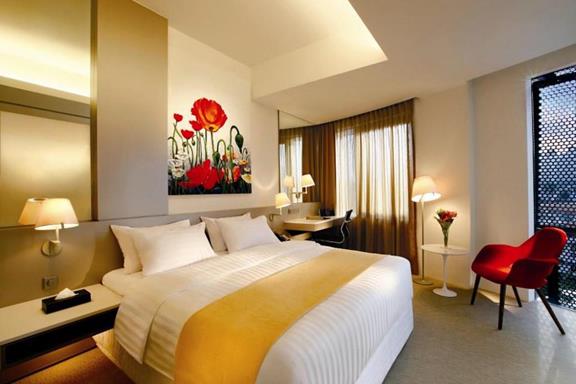 WANGZ Hotel
Address: 231 Outram Road
Contact: 6595 1388
Website: http://www.wangzhotel.com/
"…WANGZ Hotel is an urban sculpture…a sophisticated setting that celebrates its unique architecture in an area that is distinguished for its eclectic blend of Art Deco and Straits Settlement style." Basically, if you love art, history, architecture and the works, WANGZ Hotel is the one for you. Housing a private collection of original artworks, and intricately detailed décor, the art/history buff in you will most definitely be pleased. PS: stylish bathrooms with rain showers and views of the city are also available!
---
"…tranquility and sheer indulgence…"
Naumi Hotel
Address: 41 Seah Street
Contact: 6403 6000
Website: http://www.naumihotel.com/
An intimate retreat with a rooftop infinity pool and a lovely scenic view, Naumi Hotel presents "Singapore's best kept secret". With designer dwellings sure to satisfy the luxury-loving folk, this exquisite locale is best for those who simply want some peace and calm amidst elegant and serene surroundings.
---
"…unexpectedly modern and seductive…"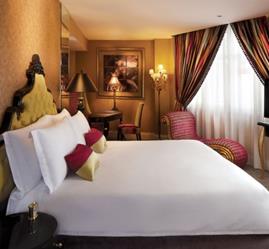 The Scarlet Hotel (Singapore)
Address: 33 Erskine Road
Contact: 6511 3333
Website: http://www.thescarlethotels.com/singapore/
With Room Specials like Suite Attraction; Escape with Me; Premium Package; Birthday Baby; and Eat.Stay.Love – The Scarlet Hotel (Singapore) caters to different occasions. Whether you're celebrating an anniversary, birthday, or even giving your sweetheart a romantic surprise, The Scarlet Hotel (Singapore) with its alluring array of textures and colours will give you an unforgettably beautiful time.
---
"…celebrate the raw virtues and beauty of nature…"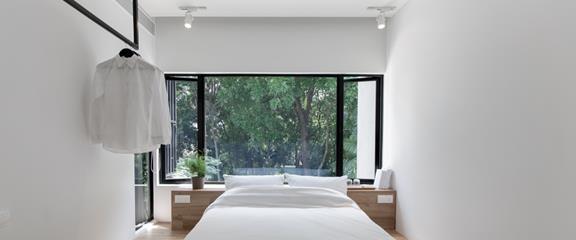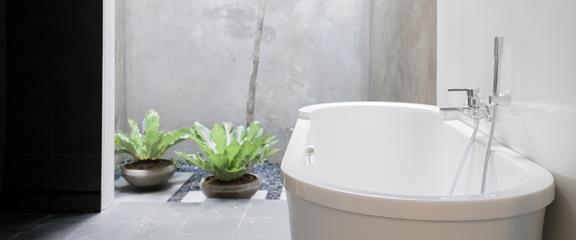 Lloyd's Inn
Address: 2 Lloyd Road
Contact: 6737 7309
Website: http://www.lloydsinn.com
We wouldn't be surprised if you've seen Lloyd's Inn pop up on your Instagram feed. (It's the perfect backdrop for EVERY Instagram-worthy photo.) Complementing the lush nature around, its gorgeously raw and minimalist design is something we would love to take inspiration from for our next big home renovation. For now though, a staycation at the charming Lloyd's Inn will suffice. Especially perfect for lovers of design, soak up the delicate juxtaposition of black, white and accents of nature as you lay back and relax.
---
"…cosy sanctuary deep in the heart of Singapore…"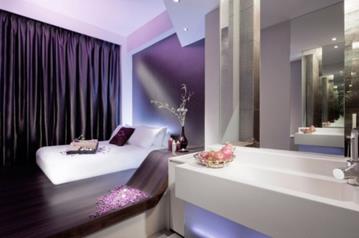 Moon 23 Hotel
Address: 23 Dickson Road
Contact: 6827 6666
Website: http://www.moon.com.sg/
A swanky 80-room hotel located minutes away from Singapore's hot shopping spots, Moon 23 Hotel is "contemporary style meets creature comforts" with creative details sure to keep you snug and comfortable. With four different room options available – Standard, Deluxe, Executive, and Moonlight Suite – we suggest going all out for the Moonlight Suite. With an open bath area that's perfect for a night of intimacy, or a good round of soaking and splashing with your friends, it's bound to give you a memorable 2015 staycation!
Request for quotes and we'll match you with a selection of Interior Designers!
Previous
Yes, You can now Live like Batman with eVida Smart Home Automation
Next
12 Awesome Living Room Ideas for Your BTO Renovation