2017 New Year's Resolutions For The Home You Must Follow
Living & Lifestyle
3049 views
3049 views
Everyone's champagne glasses are up, and all eyes are on the clock. Only a few seconds till 2016 ends! Your mind flashes to the resolutions you made earlier this year. How many have you accomplished so far? How many have you repeatedly broken?
The fact is, whenever you think you've reached the top of Maslow's Hierarchy of Needs, something will send you rolling back to square one. It's a vicious cycle, you want to get out of it, and here's an effective way to do so!
Oprah Winfrey once mentioned that a New Year is a new chance for us to get things right. Perhaps, it is time to shift your perspective from yourself to your home. After all, our abode could always use some TLC. And an improved living environment will result in an improved state of mind. Don't beat yourself up if you haven't reached the peak of the pyramid; follow these resolutions to achieve home-actualization!
1. Breathe Better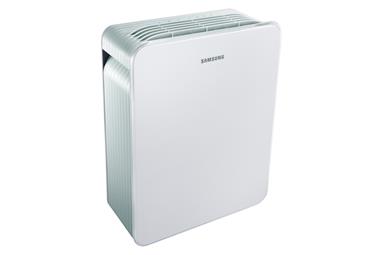 Photo from Samsung
Be healthy – familiar words that usually make the top of anyone's resolution list. Like yourself, your home deserves to live healthily too! Clean out its lungs by purifying indoor air with an air purifier. It protects your family from airborne diseases, and your nose will appreciate the fresher air.
2. Mr. Fix It
Take care of your house by keeping it in tip-top condition. Remember that leaky faucet you've been meaning to repair since April? What about the drawer that gets jammed every time you try open it? Don't ignore all these nitty gritty issues! Put an end to your daily frustrations by fixing everything once and for all.
3. Out With The Old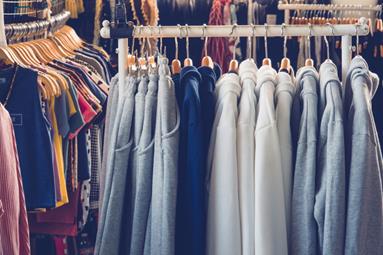 Start 2017 afresh by clearing out unwanted items. Sell your old clothes or unused furniture online or at fleas, or do your bit for charity by donating them to the Salvation Army! A messy house is the cause of a messy mind. Once you remove the unnecessary junk, you'll feel a whole lot lighter.
4. Stay Clutter-free
After you've rid your house of the things you don't need, maintain the newfound space by reducing household shopping. Resist yourself from getting a scented candle or a cushion just because they are on discount. Think carefully before you purchase anything. If there's a slight chance they might become potential dust collectors, put them down!
5. Fuss-free Furniture
Photo from Hafary
Simplify your life by choosing fuss-free furniture. Materials like ceramic and fiberglass require minimum upkeep, and come in many designs. For your kitchen and bathroom floors, we recommend installing ceramic tiles, as they're durable and almost impenetrable to water.
6. A Soothing Sanctuary
Photo from Dulux
Our bodies go into full-repair mode when we sleep, so it is important to create a peaceful atmosphere in the bedroom. Paint your walls in calming shades of colours like peach or cream, and hang up artworks that inspire you. These little changes will enhance your general well-being, and with them, you'll wake up refreshed and rejuvenated everyday.
7. Save Money
Another resolution that's popular on most people's to-do list is to save more and spend less. One way is to cut down on your household expenditures. In this digital age, the bulk of our monthly charges come from phone, Internet and cable services. Save more by opting for just one Telco for all of your telecommunication needs. Research on the various offers available, and pick a bundle that suits you the most.
8. Go Green
Save the environment by minimising energy usage. Switch to LED bulbs, as they're known to last 35 times longer than incandescent bulbs and they hardly require replacement. Plus, you get to save money in the long run! With so many affordable options at most lighting shops, there's no excuse for not making the switch.
Go Greener
Bathe in cold water to save on water-heating energy. Singapore's hot enough anyway!
Switch off your computer when you're not using it, instead of putting it on sleep mode.
9. Boost Its Immune System
Be your home's daily vitamin by doing housework regularly. Plan a weekly schedule so you will not be overwhelmed whenever you need to clean. Likewise, you can also create the habit of cleaning as you go, such as washing up after every meal, or dealing with a spill immediately. Not only is a sloppy pad unsightly, it can greatly affect the mood of its occupants.
10. Have Fun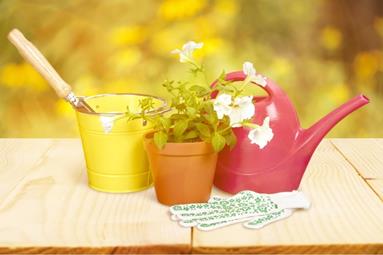 Beautify your living space and bond with your family at the same time by accomplishing domestic projects together. Do some gardening, plant herbs, paint the walls, or redecorate a room. The list goes on! The more effort you put into decorating your place, the more your abode (and your mind!) will thank you.
Request for quotes and we'll match you with a selection of Interior Designers!
Previous
4 Ways To Get Rid Of Bugs Hovering Around Your Lights
Next
A Bright Scandinavian Renovation Project at SkyTerrace @ Dawson