3 Oddest Bathrooms In The World You've Never Seen Before
Interior Design & Decor
2933 views
2933 views
As a space that's often overlooked by owners undergoing renovation, the bathroom can actually do a lot in enhancing an interior design. Be it a home, restaurant, or office, the toilet can be transformed into anything with the right touches.
To give you a creative head start, here are 3 of the strangest ones we've found!
1. Alien pods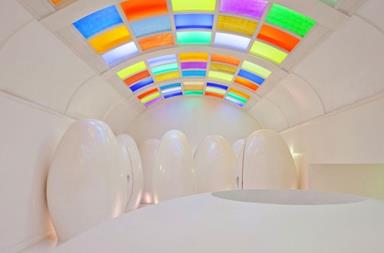 Photo from GQ magazine
Looking straight out of a sci-fi movie, these pod cubicles located in a posh restaurant in London take the shape of eggs – except, they are human-sized. To add to the futuristic atmosphere, the ceiling features LED lighting that changes colours, and creepy music to accompany the experience.
2. Japanese bath house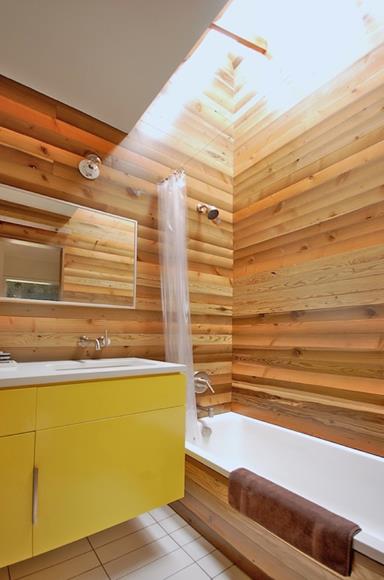 Photos from Right Arm Construction
This is one bathroom that will bring users closer to nature. Inspired by Japanese bathhouses, the zen-like lavatory is built with wood recovered from a dock near its location at Willamette River, Portland. Its shower area even has a glass-paneled ceiling that allows sunlight to shine through, minimising the need for electricity and doubling the eco-friendly factor of the bathroom.
3. Soccer fanatic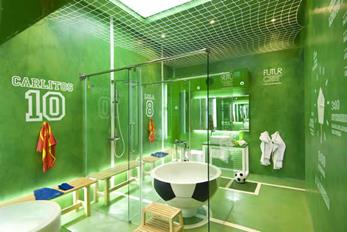 Bright, green, and looking like every soccer-lover's dream, this 13sqm of space might not necessarily scream 'bathroom' immediately. But look closer, and you'll notice little details like the goalpost vanity tops on opposite sides, and a semi-circle bathtub that resembles a soccer ball right in the middle. The location of this sporty-themed restroom? Madrid, no less.
Feeling inspired? Try vinyl wallpapers or textured tiles to replicate your favourite look! If you're imaginative enough, bathroom fittings like the towel rack or even the sink top can double as quirky props.
Watch this video to find out more:
Request for quotes and we'll match you with a selection of Interior Designers!
Previous
Take A Peek Into This Retired Musician's Loft
Next
5 Reasons Why You Should Visit This Hair Studio