3 Stunning 4-Room Flat Renovations at Different Budgets
Interior Design & Decor
23672 views
23672 views
Are you struggling to find the best interior designer that can cater to your budget, without compromising on quality nor style? Thankfully, our designers at Renotalk provide BOTH quality and style while catering to any budget!
How about $20,000 for complete renovation of a 4 room flat that is simple and so very sleek? Check out some of the stunning renovation projects by our lovely designers below.
BUDGET: $20,000 to $30,000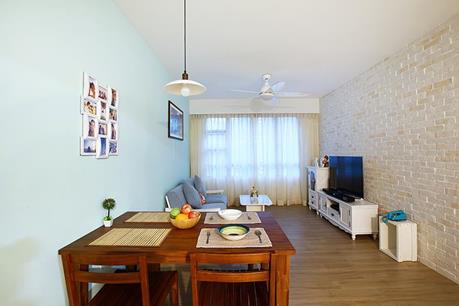 What We Love:
At only $20,000 to $30,000, this 4-room flat located at Sengkang West Way is one surprising stunner. Using neutral colours with bold pops of colour at every corner, Renozone Interior Design House masterfully created an interesting blend of looks throughout the house that came together perfectly.
Note the attention to detail with recurring lines and patterns on different surfaces like cupboards and tables, and textiles and furnishing. Whoever said you can't get great design without burning a hole in your pocket?
BUDGET: $35,000 to $45,000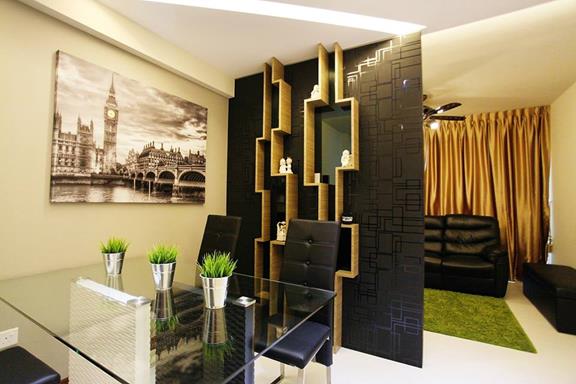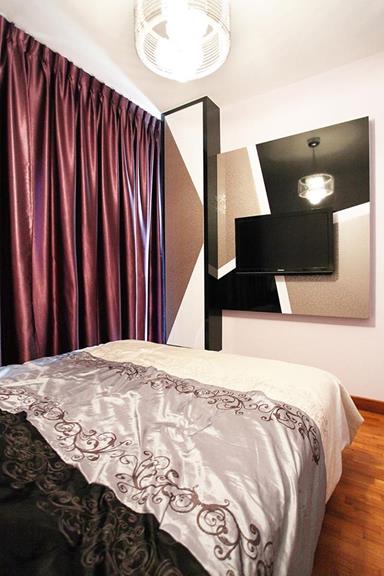 What We Love:
With an average budget of $35,000 to $45,000, Dreamvision Designer delivered amazingly for this luxurious 4-room flat at Punggol Drive. Big on space efficiency while retaining a spacious look – Dreamvision Designer created a partial feature wall between the living and dining area that doubles as extra storage and TV mount.
A combination of mosaic tiles and glass were used for the kitchen's backsplash, resulting in a truly upscale and polished effect. Did we mention? it's also really practical! Mosaic tiles are less prone to looking dirty, and the glossy surfaces are easy to clean and maintain. Lastly, the thoughtful designers also played around with the layout of the master bedroom, enabling the happy owners to have their dream walk-in wardrobe.
BUDGET: $40,000 to $50,000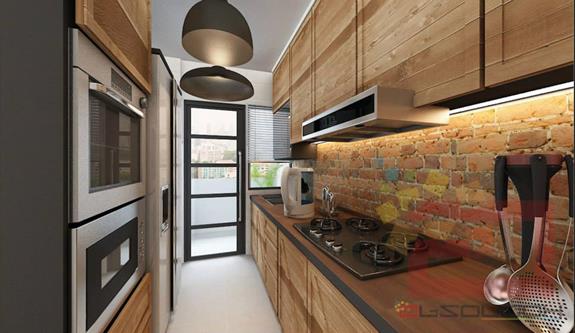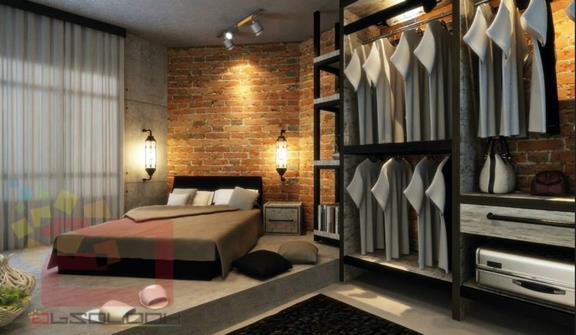 What We Love:
First of all, can we just say how much we adore what Absolook Interior Design has done with this 4-room Punggol Walk BTO flat?! Its incredible design is consistent through the rooms in the home, vibrantly exuding rustic, and slightly industrial vibes. Statement fixtures and furnishing like lighting, chairs, and shelving, complimented the elements of wood and brick very well.
Despite its bold look, furnishings were also cleverly kept to a minimum so that the home remains spacious and comfortable. We also particularly love the open wardrobe concept, neatly displaying clothes for easy access. Altogether, this lush look truly is a prime example of "you get what you pay for".
Request for quotes and we'll match you with a selection of Interior Designers!
Previous
Guide to Your Dream Walk-in Wardrobe
Next
Lighting Types to Transform Your Home