4 Burning Questions About Renovation Answered By Experts
Living & Lifestyle
4282 views
4282 views
1. I really like the look of high ceilings, but my apartment only has a height of 2.7m. How can I achieve the appearance of high ceilings in my home?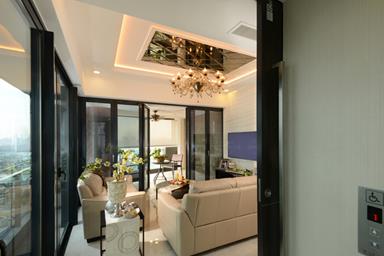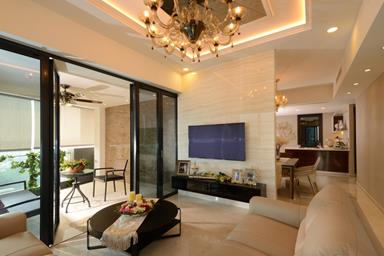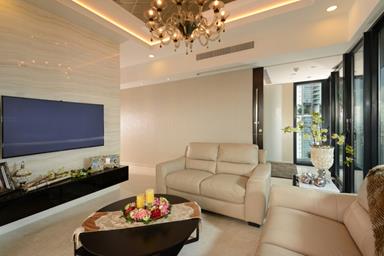 Photos from Urban Habitat Design Pte Ltd
Most people like the luxurious feel of heightened homes, and according to Janice Chew from Urban Habitat Design Pte Ltd, getting this look is easier than you think. She suggests using glass walls or floor-to-ceiling windows. "They help to increase the sense of space by bringing in lots of natural daylight. The brightness opens up a room, which gives the illusion of a high ceiling," she explains.
"Another way is to add mirrors to the ceiling, as the reflection helps to fool the eye into believing there is a greater amount of area than in reality," Janice adds. But this doesn't mean you should start installing mirrors at every corner of your home, because the key factor here is strategic placement.
2. I'm usually busy at work and don't have the time to clean my home properly. Is there a type of paint that requires minimal maintenance?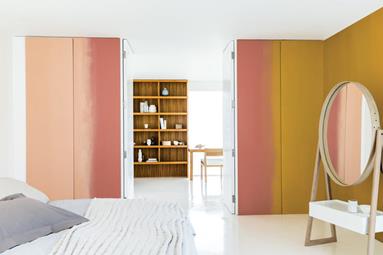 Photo from Dulux
While there are currently no wall varnishes that drive pests away, Jeremy Rowe, Managing Director at AkzoNobel Decorative Paints provides a helpful alternative. "At Dulux, we offer paints that can actually make your house cleaner. One such paint will be Dulux All, our all-in-one paint that has washable, anti-bacterial, anti-mould qualities that covers hairline cracks while keeping your home clean and vibrant," he acknowledges.
Jeremy also suggests another anti-bacterial paint, Dulux PureAir, which launched this year and was formulated in Singapore. "It includes a unique formulation that results in cleaner air, with virtually no smell of paint throughout and after the painting process. These properties will definitely help in creating a more spotless environment to ward off those undesirable pests," the paint expert continues.
3. I recently moved into a HDB flat, and noticed that the opposite block is really close to my own. Where can I find blinds that can provide me with privacy but also allow good airflow?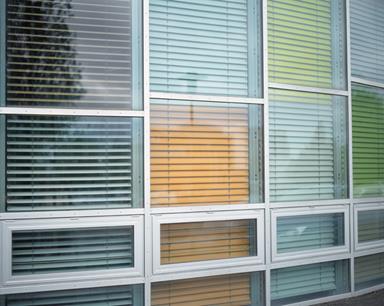 Photo from Curtainz Pte Ltd
In Singapore's high-rise habitats, it is common to have the opposite block close to your own. If you find the lack of privacy unfavourable, Angela Chong from Curtainz Pte Ltd advises using Venetian blinds in either aluminum or timber. "Not only you can tilt the blades downwards to avoid direct view of your place, this type of covering also allows proper circulation of light and air," she expresses.
If you wish to buy blinds off the rack, you can also easily find them from any major furniture stores. Most of the time, they'll gladly install the screens for you, but do note that some may not fit your windows perfectly. "For a complete experience, you can engage in a window dressings specialist to handle everything and custom-make beautiful coverings for your home," Angela adds. From brightness level to the preferred material, this service allows you to personalise everything.
4. My dog sheds and leaves hair everywhere! Is there a certain kind of flooring that makes it easier to clean fur? Also, how do I maintain it?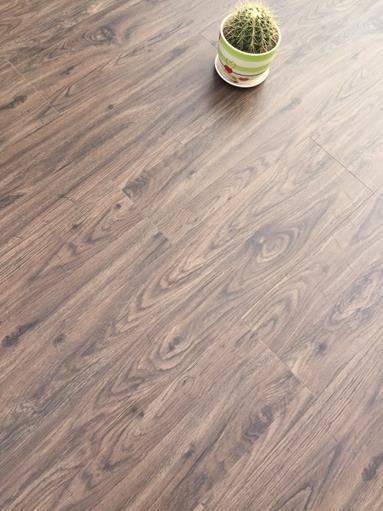 Photo from Supreme Floors
Edwin Por, General Manager at Supreme Floors has the answer to this age-old issue. "One of the best flooring option for a pet-friendly environment is to use Vinyl Lock finishing, as it is non-sticky and anti-static, which makes it easier to clear the fur," he offers.
To maintain it, Edwin recommends vacuuming, as sweeping may spread the hair further. "Vinyl Lock is also resistant to moisture, so another miracle way to lift pet hair is to wipe with a damp sponge/cloth or wet wipe," he says helpfully. A nice added benefit is the flooring's comparative softness, which is more forgiving for pets, and a lot quieter than the click and nails sound on a hard surface.
Request for quotes and we'll match you with a selection of Interior Designers!
Previous
HERE'S HOW TO CREATE THE PERFECT SCANDINAVIAN HOME (PART 2)
Next
10 Spring Cleaning Hacks For Chinese New Year