4 Guaranteed Home Maintenance Hacks That Will Make Your Life Better
Maintenance & Repair
2454 views
2454 views
If you're the kind who appreciates a hassle-free environment, preferring practical options rather than lavish ones, then we'd suggest you read through these four ideas while you're planning on ways to decorate your house. They may sometimes cause you to compromise a bit in the aesthetic department, but also saves you much more time when it comes to cleaning and maintaining your home.
1. Artificial Turf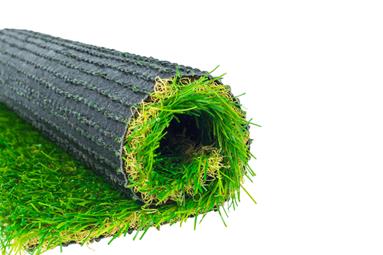 You've got enough space in the balcony or front yard to turn into a garden, and you're growing excited about it. But first, think logically about your personal capabilities when it comes to gardening, and whether you're ready to constantly upkeep the space.
If you're not totally confident, or don't feel you'll have ample time to spare on maintaining it, opt for artificial turf instead. They require much less water, and don't need fertilizers or pesticides. Artificial turf makes your garden that much easier to care for, and now you can solely concentrate on your other plants instead.
2. Ceiling To Floor Cabinets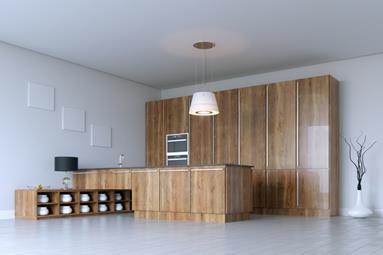 Having ceiling to floor cabinets not only increases the amount of storage space around the house, it also creates less opportunities for dust to collect. That in turn definitely makes your environment much cleaner.
If you really much prefer having shorter cabinets though, prevent from displaying too many items on top of their surfaces, as they'll easily collect dust. This will cause you extra effort when you're working on chores, and could feel like a time waster.
3. Countertops
Choosing the right materials for your countertops can cut down a lot of cleaning time. Firstly, pick something that's untiled and without grout. This makes the surface much easier to clean, and you don't have to spend excessive amounts of time scraping out dirt.
Select something that's also made of durable materials, so it'll be able to sustain in the long run. Rather than picking a countertop with a solid colour, choose one with patterns so any marks or stains won't be as obvious.
4. Wall Colours
The same goes for wall colour; patterned walls are much easier to maintain than a single coloured wall. However, we know they aren't as easy to match, so most homeowners are unable to have patterned walls fill the entire house.
In this case, avoid solid shades like black or white, since any scratches or marks will easily show right away. Choose medium tones instead, shades that will complement the furniture you plan on selecting for your home.
Request for quotes and we'll match you with a selection of Interior Designers!
Previous
Would You Live In This Private Beachfront Villa For USD 3 Million?
Next
4 Brilliant Lighting Tips For A More Beautiful Interior