4 Tips To Make Print-clashing Work
Interior Design & Decor
1676 views
1676 views
Print clashing can be quite an exciting concept, be it for a single room or even the entire home. It's not the easiest technique, since it requires a keen eye for mixing patterns. But if you've always wanted to take up the challenge though, here are some tips we can suggest.
1. Systematically Incorporate Patterns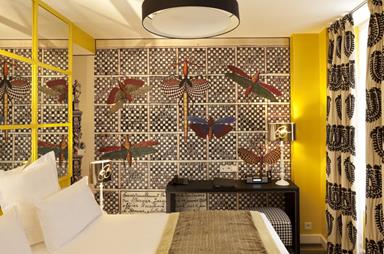 Credit: leftfieldluxe.com
There's a method to slowly incorporate a bunch of prints into your home, and that's to start off with the smaller things first, making sure they flawlessly match before you move on to the bigger portions of your house. Try it first with items like couch cushions, or single armchairs, before working on things like curtains.
Starting small works because it's easier to spot mismatched items with the smaller stuff, and they're easily removable if it doesn't match. When you're more confident and have got into the swing of things, then move on to the most prominent parts of the room such as the walls and flooring.
2. Opposite Shades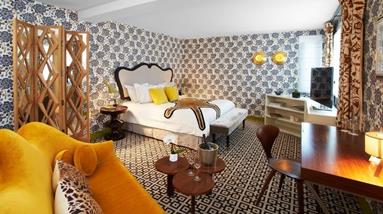 Credit: wearona.com
Having a couple of complementary colours is good, but there has to be a portion of the room that pops as well. When you've selected a general colour scheme, search for another shade that's opposite it on the colour wheel, making sure to incorporate some of it into the room.
It can't only be applied to a series of small items, it has to take up a large part of the space for it to be obvious. If not, the colours in the room will simply look like they blend into each other and there will be no wow factor.
3. Monochromatic Palette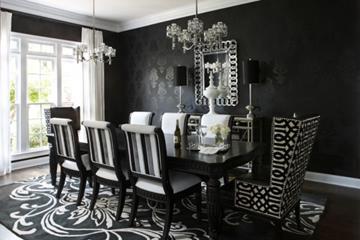 Credit: homeedit.com
If you're not confident with matching colours, it doesn't matter. You could opt for a more monochromatic palette, working with a series of black and white patterns. Despite the absence of colour, the print clashing effect works all the same.
In fact, it looks a lot more classy and modern when it's monochromatic, and if you'd like, you could add a few metallic display items for that extra pop.
4. Stripes Always Work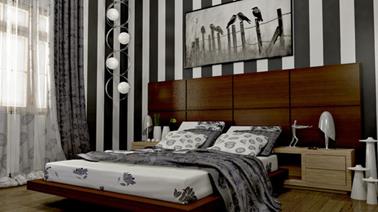 Credit: faburous.com
If you ever happen to be a total loss of what to do with a certain room, then go with stripes. It's a simple pattern that can never go wrong since matches with pretty much anything. Also, if you can't find striped wallpaper that suit your fancy, it's an easy enough motif to paint on by yourself.
Stripes are a great option when you've realized your home has a mixture of too many patterns, because they aren't complicated and can help tone things down when you're attempting to construct a room full of clashing prints.
Request for quotes and we'll match you with a selection of Interior Designers!
Previous
4 Design Trends To Follow In 2016
Next
5 Clever Ways To Blend The Old With The New