5 AWESOME Home Accessories You Probably Can't Find In Singapore
Furnishings
4014 views
4014 views
No matter how done up your home is, with the perfect wall colours and impeccable furniture, there will be smaller spaces you eventually need to fill up with accessories. They aren't the easiest to scout for, but here's our starter guide, presenting you with five picks we've found on the internet.
1. Letter Marquee Light From Urban Outfitters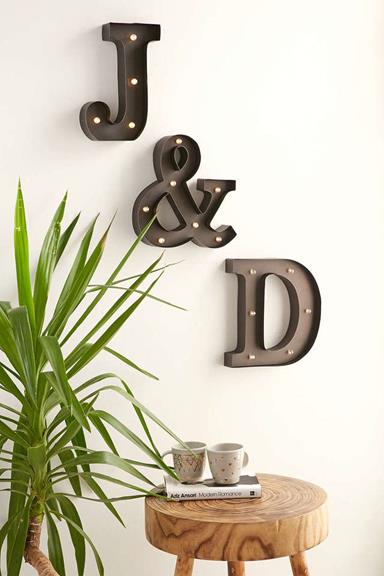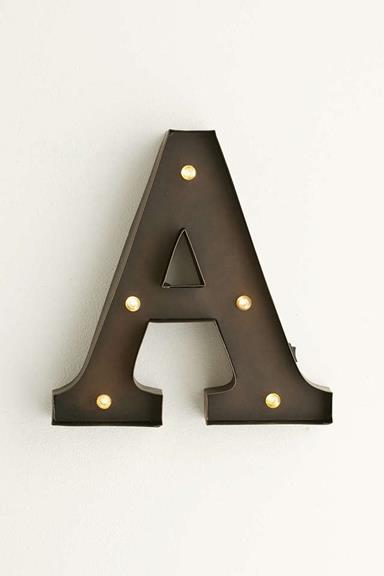 Photo Credit: Urban Outfitters
Buy It Here.
It definitely won't be your biggest source of light in the house, but it does make for an interesting statement piece. Besides alphabets, there are certain symbols available for purchase as well, in case you'd like something more unique.
There are various ways to go about displaying the letter marquee lights; you could hang them up or simply place them on your tables and floors, allowing them to lean against a wall for support. Whichever method you choose though, these lights create a wonderfully quirky atmosphere all the same.
2. Porcelain Stickers From Nuukk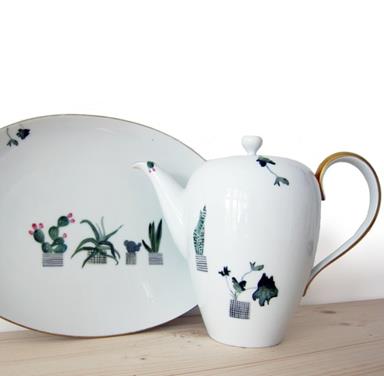 Photo Credit: Nuukk
Buy It Here.
What better way is there to beautify your homeware than with a set of porcelain stickers? They're usable on both ceramic and glass, and are washable too. All you have to do is follow the instructions that come with the package and viola they're permanently stuck on.
We love that besides breathing life into your otherwise plain ceramic and glass surfaces, the porcelain stickers create a fun DIY process along the way, something you and your family can sit together and indulge in as an afternoon activity.
3. Pisces Art Print From Society6
Photo Credit: Society6
Buy It Here.
We know art prints are common go to pieces when you're thinking of decorative options for your bare walls, so we've dug through Society6's extensive stash and found this quirky and conceptual piece.
Its monochromatic nature ensures there will be no clashing of colours no matter where you decide to put it, so you can safely purchase this statement piece off the net without having to hesitate or think twice.
4. Shower Curtain From Urban Outfitters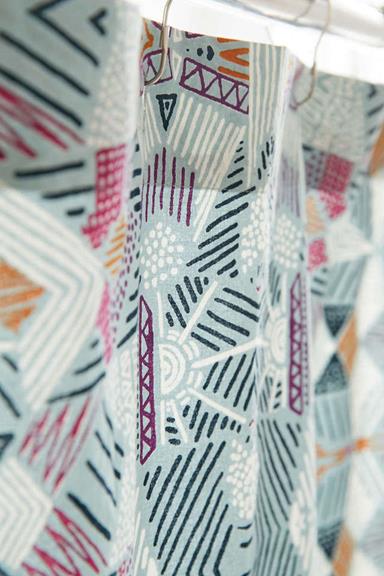 Photo Credit: Urban Outfitters
Buy It Here.
If you've got a tub, you might want to accessorize it with a graphic shower curtain, adding more colour and depth to the space. This one's got a beautiful vintage and bohemian inspired print spread all over it, which looks pretty mesmerizing in our opinion.
It's made of cotton and can be machine washed, stretching over 72 inches length and width wise. Besides giving the user that extra bit of privacy, the shower curtain will probably do wonders for any bathroom's aesthetics.
5. Superhero Paper Bag from Tellkiddo
Photo Credit: Tellkiddo
Buy It Here.
These giant paper bags are made primarily for kids, but who's to say adults can't enjoy a superhero inspired product too? The adorable paper bag contains a colour scheme which will fit in with any room, and is great for a variety of purposes.
You could use it for storing of knick knacks, or even place in in your bathroom and have it act as a laundry basket. It's definitely a unique piece you won't be able to easily find at other stores, so we'd say grab it while you can.
Request for quotes and we'll match you with a selection of Interior Designers!
Previous
Crazy Door Designs for Dramatic Entrances
Next
5 Super Cool Ways To Craft A More Personal Home