5 Awesome Home Related Apps To Download
Living & Lifestyle
3107 views
3107 views
With our dependence on technology growing, phone applications have evolved to cover a multitude of functions we never thought possible. That's why we're constantly obsessed, spending a large number of hours glued to our phones. And when it comes to matters relating to our homes, these are a few apps we have come to constantly rely on!
1. IKEA Catalogue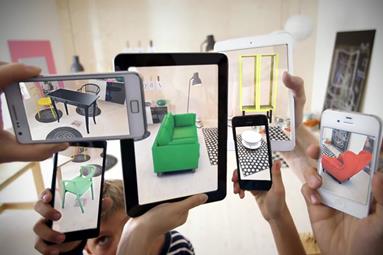 Credit: zeendo.com
We used to anticipate receiving physical IKEA catalogues in the mail, but with the current technology standards, it's no surprise that even the giant furniture conglomerate has added their catalogue onto a more digital platform.
What sets the app apart from their physical catalogue though, is its ability to showcase 360 degree room sets, and it has even got an augmented reality function where they let you literally visualize their furniture in the setting of your home! Cool or what?
2. Curate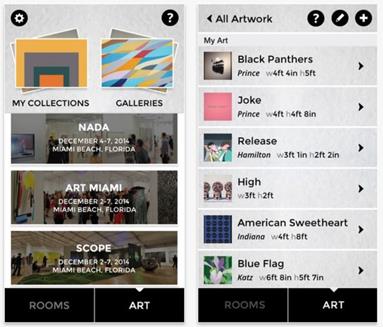 Credit: pinterest.com
We all love hanging an art piece or two on our walls, but sometimes turn hesitant just before making a purchase. Why? Because we're unsure if it's going to flawlessly match the wall colour and its surroundings.
Curate can help with that since it allows users to browse through collections from favourite artists and galleries, before picturing them against the backdrop of their actual home via the app. This way, the chances of regretting a art piece buy becomes significantly smaller, and you also get the luxury of looking through a curated selection of beautiful art work.
3. Pinterest
Credit: blog.pinterest.com
If you already know what Pinterest is, then you're aware it's a boundless source of inspiration for just about everything. Home and living isn't an exception as well, considering the fact almost every home decor style imaginable can be found on the app.
Scroll through their Architecture, Home Decor and even Gardening categories to garner some inspiration, or simply use the app's search engine if you've already got a rough idea what you're looking to find. We're sure you'll end up spending a couple of hours on Pinterest, where searching for an idea (or a hundred) innovative and exciting enough to implement won't be hard!
4. Homestyler Interior Design
Credit: brit.co
Having a hard time imagining how your empty room looks like with fresh coats of paint and new furniture? Homestyler Interior Design lets you visualize how all these will look at the touch of your fingers.
Simply snap a image of the space you're looking to decorate, then experiment via the app the various wall colours and furniture pieces you can mix and match. It'll give you a clearer picture of how your home will turn out in the end, which helps tremendously when it comes down to making some actual decisions.
5. BrightNest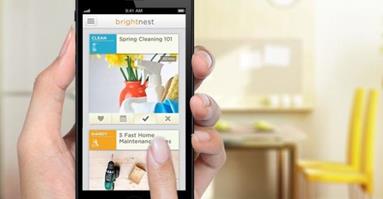 Credit: web.avonleahomes.com
BrightNest is pretty much a life hacks app, covering countless tips about tasks around the house. It'll teach you various hidden tricks to keeping your house spick and span, with even articles talking about how you to make your own laundry detergent.
There's no limit to what the app features, you can find a whole library of articles ranging from practical to purely random topics. The app also helps you keep a personal schedule for home related tasks, so you'll always be on track!
Request for quotes and we'll match you with a selection of Interior Designers!
Previous
5 Important Steps To Creating Your Dream Nursery
Next
Top 5 Coolest Homes In The World You'd Want To Live In