5 Burning Renovation Questions, Answered
Interior Design & Decor
11780 views
11780 views
Have you ever been caught with an unconventional issue only to be shrugged off with a nonchalant "well, it depends on what you like"? Wanting to leave nothing to chance, we get subject experts to spill the beans on the age-old mysteries of renovation that have been causing homeowners to scratch their heads.
How can I incorporate an altar into a modern interior?
Photo: Starry Homestead
An altar doesn't have to be a jarring component. "Instead of placing it on an entire shelf, the religious fixture can be built onto a wall to save space and make the area look neater," Vincent, managing director of Starry Homestead, advises. For the more adventurous, the altar can even be part of a feature wall! The key thing is to place it at the side to prevent it from overwhelming the design of the home, he adds.
Does renovating my property add value to it?
Photo: In Interior Design
Not necessarily. While it makes sense to repair or replace broken fixtures and give your home a fresh coat of paint to make it look as good as new, hacking a wall to combine two rooms may not sit well with some home hunters. According to Kenneth Chia from Propnex Realty, buyers generally see more value in a home with more rooms although a property that merges two rooms has the same floor area. Luckily, you can easily wall up any space again to restore your home's value – or make a nursery!
How can I make my child's room more interesting?
Photo: Dreamvision Designer
Kids tend to favour a colourful surrounding, so a themed interior suits them perfectly. Fit it with loose furniture, accessories and wallpapers for a non-permanent decorative effect – this makes it easy to reinvent the room when your child eventually outgrows it. Kenny Cheong, the design expert from Dreamvision Designer, proposes a fun treehouse-inspired set-up where the kids can be "free to let their imagination run wild". Best of all, this is possible even in a compact HDB bedroom.
Read more: 6 Kid-Friendly Ideas for Your Home
Which type of rug is suitable for my toddler?
Photo: Artrend Design
"Rugs come in varying degrees of softness," Felicia Tan, marketing executive at The Rug Maker, says. "New Zealand wool is generally recommended for any kind of usage as it's the most durable. It's also ideal for babies learning how to crawl because of its tactile quality." For a softer texture, go for Bamboo Silk. It's a natural fibre like New Zealand wool, but feels more luxurious to the touch. "You may also choose a high pile rug to help better cushion falls," Felicia adds.
Where's a good spot to install my chandeliers?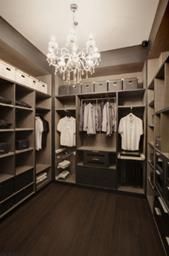 Photo: 3D Innovations
Coming in a mélange of forms, sizes and even crystal densities, these flamboyant lamps are a great way to immediately perk up any room. Traditionally hung above the coffee or dining table, chandeliers are increasingly found at the entrance after the main door today, according to Steven Goh, senior sales and marketing manager at Molecule. The walk-in wardrobe is another popular spot to hang a chandelier. Besides brightening up the space, the lights help emulate the atmosphere of a posh boutique.
---
Got a burning question? Submit your queries to enquireme@renotalk.com or our forum.
Request for quotes and we'll match you with a selection of Interior Designers!
Previous
6 Kid-Friendly Ideas for Your Home
Next
4 Spots That You May Have Forgotten to Decorate