5 Clever Ways To Blend The Old With The New
Furnishings
2682 views
2682 views
You may cringe at the idea of traditional looking furniture, feeling they may be a little too gaudy for your taste, but there are some pieces that would actually fit in flawlessly with modern interior. And here are five old fashioned items you could try adding to your home.
1. Four Poster Bed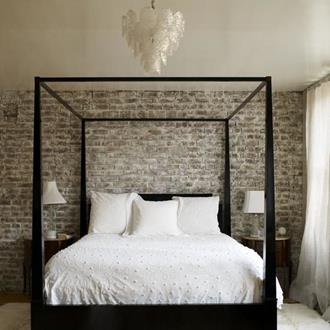 Credit: hitez.com
As uncommon as they are nowadays, four poster beds give off a lavish and elegant vibe, especially if their designs are intricate, and the wood they're made off is carved beautifully. The best part is its drapes, you get to play around with the colours and textures, turning your bed into a private and cozy corner you can retreat to.
Even if you wish to do without drapes it works, giving off a more modern vibe, especially if the bed's design is minimalistic by nature. It will naturally still look grand, because of the general structure of a four poster bed.
2. Rustic Candles
Credit: decosee.com
We may not be living in the mid century, and we definitely have electrical lamps to provide us with light, but sometimes doing it the old school way works better. We're not saying to solely use candles for lighting at home, but it is nice to have them around the house for decoration purposes, and also to use them whenever you want a cozier or more romantic setting.
Candles can really pump up the aesthetics of a room, and you can use a variety of them for your home. Encase them in glass jars if you wish for a more refined finishing as well. It can even work as a DIY project, making your own wax candles in a jar.
3. Vintage Trunk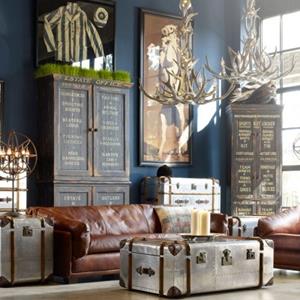 Credit: homesofelegance.co.uk
You might have to make a trip to a vintage store for these, and we think the bigger they are the more gorgeous they look. The great thing about vintage trunks is they have multiple uses; besides looking ornate they're perfect for storage, or even as a coffee table if they're large enough.
When thinking of a placement for the trunk, make sure it won't look too out of place or awkward. It's pretty much already a statement piece, so letting it blend in works better for the entire setting, rather than trying to attract too much attention to the piece. Placing it next to a bookshelf of a similar colour, or at the foot of your bed are some suggestions which may work.
4. Vintage Bathtub
Credit: decoratorfiles.com
The best kinds are the minimalistic ones, because overcomplicating the bathroom will end up making it look much smaller. Vintage bathtubs add an exquisite edge to any bathroom, and has been quite popular these days.
The most common choice for vintage tubs seems to be white, but we'd love to see a bathroom working tubs of other colours, the more unique the better. If your bathroom isn't large enough for a tub, get creative and have it installed in places like your bedroom, where you can relax with a soak before climbing into bed.
5. Piano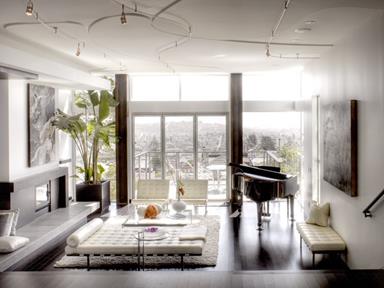 Credit: thearepa.com
You don't quite see pianos taking residence in modern houses anymore. It may feel passé, but we still think it's a great addition to your home. It doesn't even have to be a large grand piano, it can be a smaller version, and we think it's perfect placed in a common room.
Pianos always give off an elegant vibe, so you can definitely expect your house to look a little more pristine with it inside. And if you don't see the need for a piano because you definitely can't play, then perhaps it's an opportunity to pick up some music lessons.
Request for quotes and we'll match you with a selection of Interior Designers!
Previous
4 Tips To Make Print-clashing Work
Next
5 Reasons To Love This SkyTerrace @ Dawson Unit