5 Creative Natural Decors for Contemporary Homes
Interior Design & Decor
4948 views
4948 views
Some of us crave the exciting vibe of a city life, while others prefer a more relaxing suburban escape. Why not combine the best of two worlds? Living in an urban space shouldn't prevent your creativity in bringing in nature to your homes, giving your place the perfect balance between concrete and earth.
If you're feeling trapped in a metropolitan apartment without a place to escape, try these decorating tips to bring out the best of nature in your modern homes:
1. Twinkle, Twinkle Little Stars

If you've always dreamed of camping out in a backyard under a starry night, now's your chance! Sleep under a sea of twinkling stars by installing small, fiber optic blinking lights across your ceiling. Extending this effect onto your walls will create an even more beautiful and surreal galaxy feel.
2. Shower in the Rocks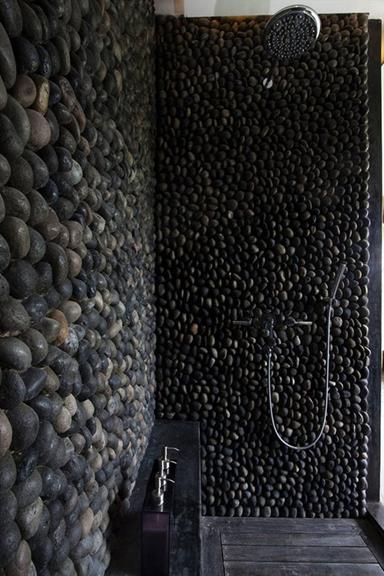 Enjoy the sensations of a natural water spring in your own bathroom by building a shower rock wall. Embed river rocks onto your shower walls, choosing stones with a smoother surface and round or oval shapes. The sound of water trickling over the rocks will create a tranquil and soothing sensation, making all your showers feel similar to a luxurious natural spa experience.
3. Relax in Beach Paradise

After a long day at work, who wouldn't want to come home to relax in beach paradise?
In the bedroom, opt for ocean wall murals, and pair this look with clean, beach-themed furniture, such as pure white bedding and wooden floor panels.
Give your home a calming sea ambience by installing full-length glass waterfall panels as a backdrop to your dining and living room area. Alternatively, use the glass panels as a gorgeous room divider.
4. Live in the Woods

For nature lovers who don't have the luxury of having a spacious outdoor garden space, bring the woods indoors. This living room example above uses entire tree trunks to create a dramatic room divider, which also work to filter in nature sunlight. Balance this woodsy decor with modern touches, just as the example above uses clean white walls and contemporary furnishing.

If your overall house design doesn't call for such a large revamp, you can still incorporate wooden tones or textures in smaller but impressive ways, such as making your hand railing from an authentic tree branch, or using birch poles as door hooks and hangers. Other ideas include displaying photo frames and trinkets on wooden trunk shelves, or dining on tree trunk stools.
5. Wonderful Wallflowers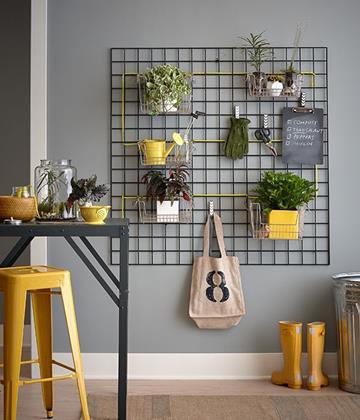 If you've got a green thumb, a great way to embrace your gardening talent is to incorporate indoor vertical gardens in your apartment. This will not only give you satisfaction in growing your own vegetables and plants, but it will also add splashes of vibrant color to your otherwise bare walls.
Vertical gardens are a growing trend and there are plenty of new technologies you can explore – from your regular hanging plant pots to LED lighting systems and hydroponics (growing plants without soil nutrient solution and water). The opportunities are endless!
Request for quotes and we'll match you with a selection of Interior Designers!
Previous
Mind-boggling Optical Illusions You Absolutely Have To See
Next
Gorgeous Work Space Interiors