5 Creative Ways To Display Photographs
Living & Lifestyle
3488 views
3488 views
We're all secretly guilty of snapping one too many photographs at every special occasion, before printing them out to display at home. Over the years, what we end up with are too many images and a lack of space to put them up. Don't fret though, because here are various unique ways you can continuously show them off to the world!
1. Collage
Credit: trendir.com
The most common method would be a photo collage, since you can keep growing them and it'll never look odd. The easiest way of creating a photo collage would be to systematically piece them together on your wall, forming the shape of a large rectangle.
What would make it stand out more though, is if you arrange them by their dominant colours, creating an overall rainbow effect as you look through them in sequence.
2. In A Basket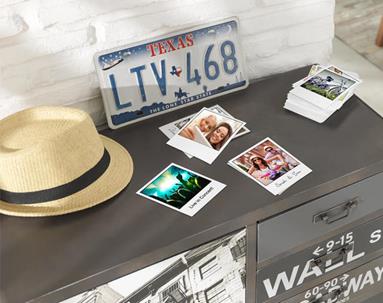 Credit: photoworld.com
Not all photos have to be neatly put into albums, meticulously sorted by date. There's something magical about having just throw them into a tray or basket at random, which you can place at a corner of your coffee table.
When guests come over, or when you're feeling extremely nostalgic, sifting through the photographs one by one can sometimes create a good laugh.
3. Inspiration Moodboard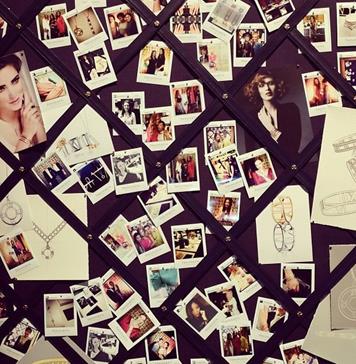 Credit: pinterest.com
Photos are taken for a multitude of reasons; some are meant to capture an emotional moment, while others are focused on more technical aspects of the surroundings.
Whichever the case, behind each photo is some amount of inspiration, and it might serve you well in garnering ideas for an upcoming project. Pinning a few images on your inspiration moldboard may someday come in handy when you're lacking solid ideas.
4. Under Your Coffee Table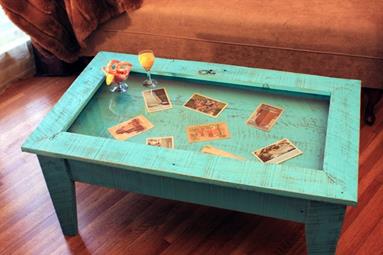 Credit: easyweddings.com.au
If your coffee table has a glass panel attached to the top, sliding photographs underneath would be a beautiful idea. This also allows guests to coo at them when they're over, easily creating conversational topics.
From time to time, you can even swap the images, so you and your family can always be reminded of the various events which happened through the years.
5. With Wall Decals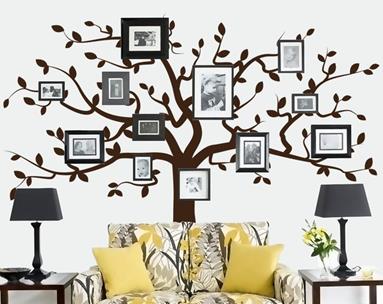 Credit: nilebliss.com
It'll be fun to mix it up a little, creating a little project which includes both the fusion of a cool wall decal and a series of photographs. Select a simple wall decal so the focus on the photographs won't be taken away. We'd suggest a monochromatic choice.
Depending on its design, decide which are some good spots a photo frame can be occupy on the decal. For example, if you've chosen a large tree, the framed photographs look lovely sitting at the end of some branches, while for vehicle decals, rectangular frames can form its windows.
Request for quotes and we'll match you with a selection of Interior Designers!
Previous
A Guide To An Eco Friendly Interior
Next
Refreshing Lifestyle Changes For A New Year