5 Different Bathroom Ideas You Could Try
Interior Design & Decor
2920 views
2920 views
Your bathroom may be one of the tiniest spaces in your entire apartment, but it still deserves its own share of attention. And as difficult a the task as making it trendy may seem, in reality all you need are a few tweaks before it naturally stands out on its own. They may not be tremendously major touches, but each have the ability to turn a bathroom from drab to fab!
1. Tiled Mosaics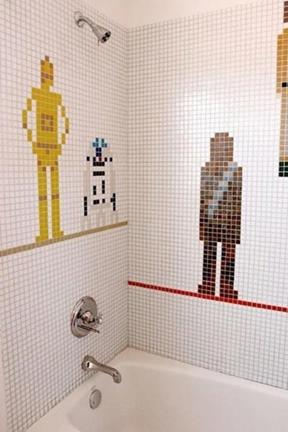 credit: pinterest.com
Where tiled mosaics are concerned, people tend to have them fill up entire bathroom walls in a single shade. But that can feel a little too gaudy for the current era, so what you should do instead is apply the mosaic effect in a quirkier way.
Explore ideas like having your favourite characters take up majority of the wall space, against a white of light coloured background, keeping it modern. Or if you prefer something a little less extreme, using tiles to spell out a word or quote creates a superb effect too.
2. Let You Sink Stand Out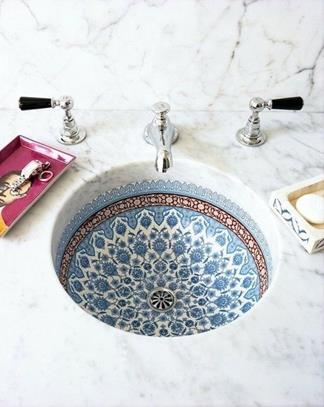 credit: pinterest.com
Sometimes the smallest details can cause the greatest impact. So focusing on an aspect as minor as even your sink may change your bathroom's look in large ways. A patterned sink would make for a lovely touch, and the effect is enhanced if you pay close attention to how it matches your counter top.
In this example, the marbled choice goes flawlessly with the chosen sink, and immediately all attention travels to that pop of blue. It highlights the bathroom's particularly unique element, allowing something as tiny, yet beautiful, easily become the focal point.
3. Chalkboard Walls
credit: pinterest.com
Chalkboards aren't necessarily used in bathrooms, but the unconventional idea of having chalkboard walls fill some of the space ups the fun factor tenfold. And if you feel really drawn to the suggestion, having all four bathroom walls act as a giant chalkboard canvas won't be overkill either.
What's fun is you can leave messages for your family or housemates, and vice versa. It'll make you feel extra motivated to get up each morning, since you'll be looking forward to seeing what inspiring text the rest of the household has added to your walls.
4. Spa Effect
credit: dwell.com
It's no secret that spas look incredibly relaxing. But although you lack most of the equipment they posses, there are tiny ways to make your own bathroom feel a little more relaxing than the norm. For starters, you could utilise wood, perhaps for your walk-in shower's flooring, or even have it cover the entire ceiling.
Sunken bathtubs are a nice touch as well, they'll not only make the space look more relaxing, but give it a contemporary edge. If you'd like, surround yourself with a few candles laid out on the floor, and just take the time to gather your thoughts as you soak yourself in the tub for an extended period of time.
5. It Can Be More Than Just A Bathroom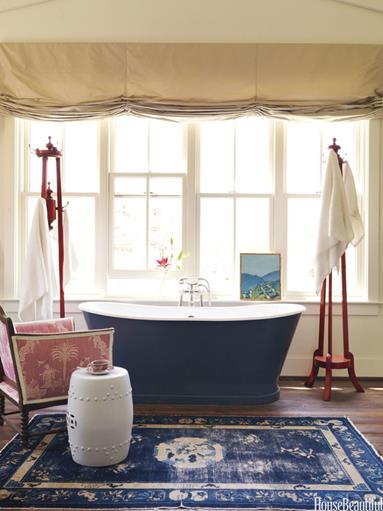 credit: housebeautiful.com
Besides just being a regular bathroom, the space can become a cosy hideout for when you have a couple of extra hours to space. Stock the area with things that comfort you, such as a stack of reads, packets of snacks or even a plush armchair to curl up in if space allows.
Add in a freestanding tub and you'll be able to spend a relaxing afternoon with everything you need within your reach. To pump up the cosiness hang bathrobes on a rack or even add a rug to the centre of the bathroom.
Request for quotes and we'll match you with a selection of Interior Designers!
Previous
5 Splendid Damage-free Decoration Tricks
Next
5 Tiny Steps To Making Moving Much Easier