5 Essential Tips for Organising Food in Your Fridge
Home Appliances & Tech
4142 views
4142 views
The fridge is designed to store your perishable snacks, ingredients and condiments, but keeping them in tip-top condition is more than just a matter of tossing everything in. In fact, the fridge has various compartments that are cooled at different temperatures, so each section serves a specific purpose. Understanding the geography of your fridge ensures that your foods stay fresh for longer.
1. Freezer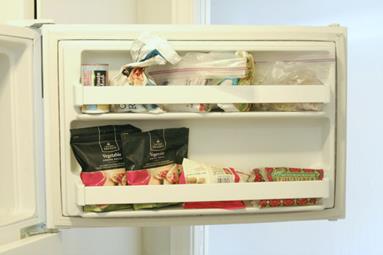 Photo: simplyorganized.me
Ideally, the freezer should be set to -18°C. Aside from raw food, it can also be used to store bread, pasta and herbs. To get the most out of the lifespans of your foods, pack them tightly in zipper storage bags or shallow plastic (not glass, which might crack) containers. This prevents freezer burn, which occurs when frozen food is overexposed to air. The condition is best characterised by black spots on the affected product.
2. Upper shelves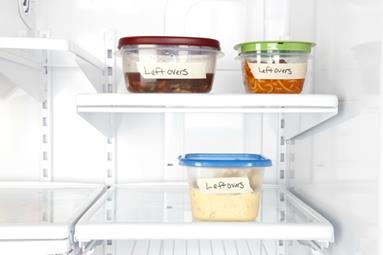 The fridge should be set at 4°C or lower, but top shelves tend to receive less cool temperatures. For this reason, upper shelves are best used to store pre-cooked foods or foods that only need light refrigeration such as leftovers, deli meats, cakes, yoghurt and drinks. You want to promote increased circulation of cool air here, so the foods shouldn't be as tightly packed as those in the freezer.
3. Lower shelves
The fridge is at its coldest in this section, so the bottom shelves are best suited for raw meats and seafood, eggs and dairy products. Because raw meats and seafood have bacteria, they should be kept in their original packaging or assigned a specific area that is cleaned regularly. Storing raw meats and seafood here also prevents their juices from dripping onto other foods below, reducing chances of contamination.
4. Drawers
Drawers are usually kept at 10°C to encourage the appropriate humidity that preserves the freshness of fruits and vegetables. However, you should still keep the two separated. Many fruits, including apples, peaches, pears and rock melons, emit ethylene, which helps them to ripen. Unfortunately, it can also hasten the ripening in the surrounding vegetables, causing the latter to become limp.
5. Doors
The doors are the warmest parts of the fridge, with temperatures rising to as high as 15°C when the fridge is opened. This means that only the foods that are most resistant to spoilage – such as sauces, juices and canned food – can be kept here. Although these foods are generally durable, you should still take note of their shelf lives.
Request for quotes and we'll match you with a selection of Interior Designers!
Previous
6 Ways to Enjoy Luxury on A Budget
Next
5 Types of Knives Every Kitchen Needs