5 Great Christmas Gift Ideas
Living & Lifestyle
2330 views
2330 views
Christmas is just around the corner and you know what that means! It's time to unleash your shopaholic spirit and swipe some awesome gifts off of their shelves for your loved ones! But in case you haven't gotten the time to head out for some stellar shopping, we've got a little online gift guide right here for you.
1. The Kinfolk Home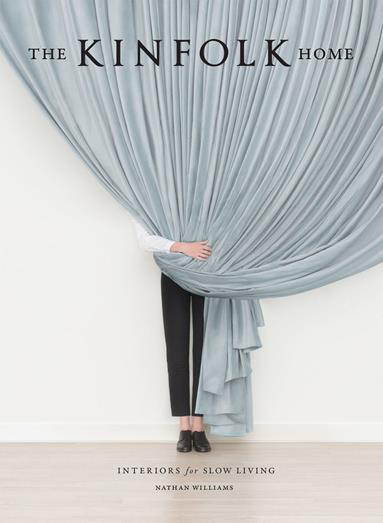 Price: $35 USD
From: kinfolk.com
Kinfolk has curated some of the most beautiful homes and combined them into a book full of detailed exploration into these living spaces, consisting of over 200 vivid photographs. They have been handpicked from all over the world, featuring home owners from various walks of life.
Besides browsing through the inspiring images, the receiver of your gift will also be able to read through each home owner's values and ideals, which have one way or another helped to shape their home.
2. Soft Duvet Cover
Price: $129-$169 USD
From: urbanoutfitters.com
I don't think anyone could ever be disappointed with receiving a set of lovely duvet covers, especially one as versatile as this. This beautiful set from Urban Outfitters features tie dyed hues, and goes with just about any kind of bedroom setting.
Whether you pair it with light or dark bedding and pillow cases it definitely still works, and despite the duvet's soft shades it still manages to give any bed a statement pop.
3. Natural Canvas Teepee
Price: $158.57 SGD
From: easy.com/shop/shoplittlewanderer
If you've got a youngling on your Christmas list, how about getting him or her a teepee? They're great for kids to play with or relax in, and since this one's plain the whole family could even decorate it together.
This allows the kid you're gifting it to to exercise his or her creative skills, by adding their own touch to the canvas teepee. Also, imagine how adorable it's going to be when kids start playing pretend and build stories around this gorgeous tent.
4. Mercury Moonglow Candle
Price: $38-$40 USD
From: antropologie.com
If you're more into buying little knick knacks for your loved ones' homes, then perhaps a range of candles might make a fine gift. This set of three consists of scents Heirloom Pumpkin, Mulled Wine and Sweet Vanilla Cinnamon.
Their metallic outlook is easy to match as well, and carries a thoroughly festive vibe. This means your gift receiver could even use these candles when having guests over for Christmas!
5. Mini Felt Stockings Advent Calendar
Price: $136.40
From: garnethill.com
Sometimes instead of a single gift, you probably want to indulge your loved ones in a whole month of festive warmth. If that's the case, we'd say go all out and buy them an adorable advent calendar and surprise your gift receiver everyday, building up to Christmas day itself!
We've found this particular felt stockings design, which we couldn't resist but add to our gift list! Its vibrancy adds to the holiday spirit, and see how beautiful the whole ensemble looks when draped from ceiling to floor!
Request for quotes and we'll match you with a selection of Interior Designers!
Previous
10 Most Popular Interior Design Themes For BTO Renovation (Part 2)
Next
5 Ways To Bring Out The Best In Your Bedroom