5 Fun Ideas To Revamp Your Home
Interior Design & Decor
2737 views
2737 views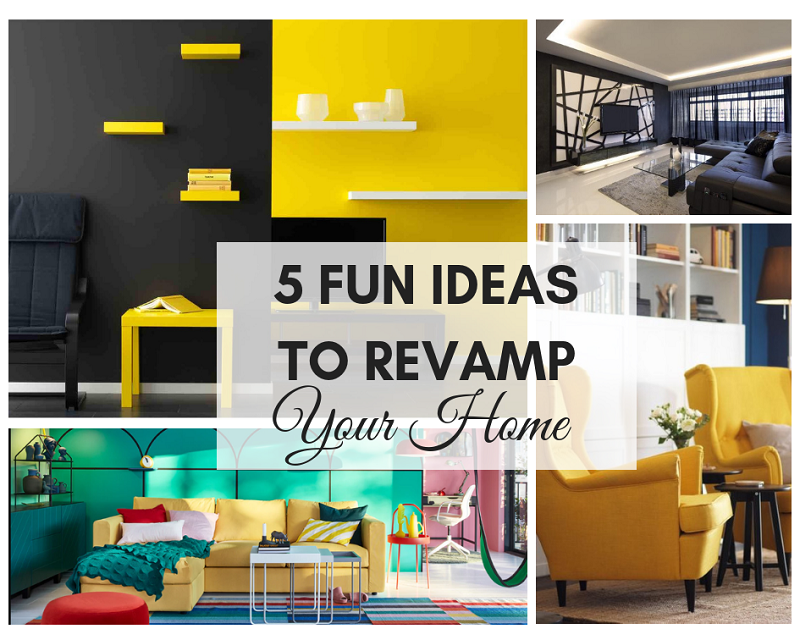 Thinking of revamping your four-to-five room HDB? Renovating a HDB flat is really a booming business nowadays. Most of the design ideas these days have been used again and again. You don't want to be basic, now do you?
In Singapore, space is a luxury but if you are in possession of it, then, by all means, go all the way and give your apartment a chic-worthy style that's not only aesthetically pleasing but also functional.
So, if you're looking for ideas to revamp your sanctuary, you're on the right page. Stick around and we'll share how your home can be different from others.
Your Very Own Island Counter

Our
lifestyles
are constantly changing and this means design trends are surfacing. HDBs usually have an open concept for their
interior design
.
If you're one of the many people that like to have your kitchen area separated from the other room in your home, a home island counter is what you need! This idea features a smaller bar to separate your lounge and your kitchen.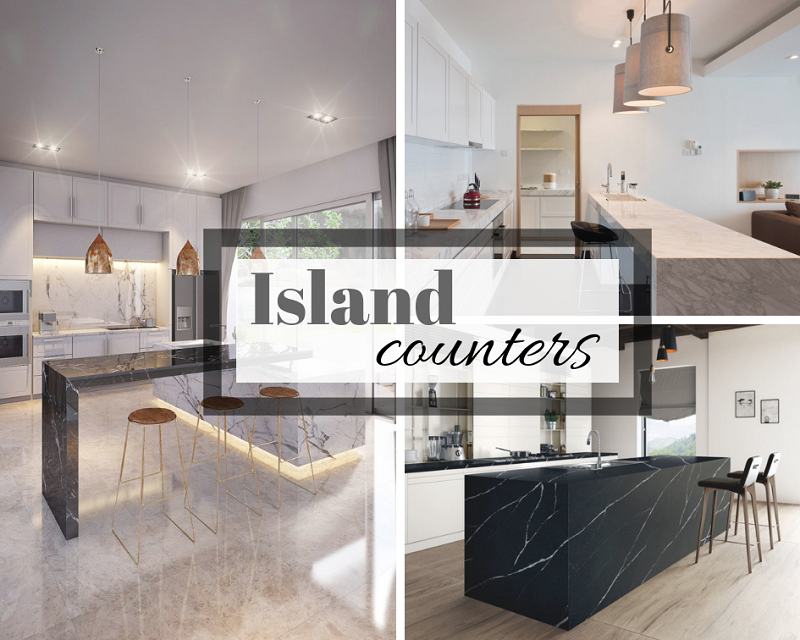 Some homeowners find that they can just combine these two together. Well, in an open concept home, you can combine the functions of a dining table and kitchen island. An island counter adds versatility to any kitchen.
With so much functionality, many homeowners love the idea of having a kitchen island and the storage it provides. Designed properly, it can improve the overall look and feel of the kitchen.
Let There Be Light, Luxuriously
Luminous
Common
lighting
would be the ones visible to the eyes. If you need a lighting that can make your HDB the talk of the neighborhood, get recessed lights and beautiful light fixtures to introduce a razzle-dazzle vibe in your home.
Why recessed lights, you may ask. Well, first they're illumination only, no fixtures available. Recessed lights are best used on your ceiling works.
It can practically light up the whole room without blinding you with directly like other lighting works. Also, they have an understated yet discerning aura, and of course they look amazing!
A Pop of Colour and A Little Art Won't Hurt
These days, the
Monochrome
theme is taking over almost all the household interior design. Well, I might have exaggerated a little, but it's all the rage these days.
Adding these dramatic yet lovely elements in your design can be through a daring paint colour choice or by adding a variety of accent accessories or furniture.
Having a bold splash of colour or some unique abstract prints can exude a little character or personality in the room. Get a yellow accent chair and add that in a monotonous space and see the change it brings to your space. Strikingly beautiful!
This allows you to be more autonomous with the amount of creative input you can add to your home designs. You can even browse for prints on sites like Pinterest or DeviantArt.
If a Pop of Colour Ain't Your Style - Tonal Variation
Okay, if a bright red accent wall is just not you, you can always play with the different
hues and tints
of the family of the colour you love. I'm talking about
tonal variation.
It is not only fun but is also considered as an important part to consider in the overall implementation of your interior designs.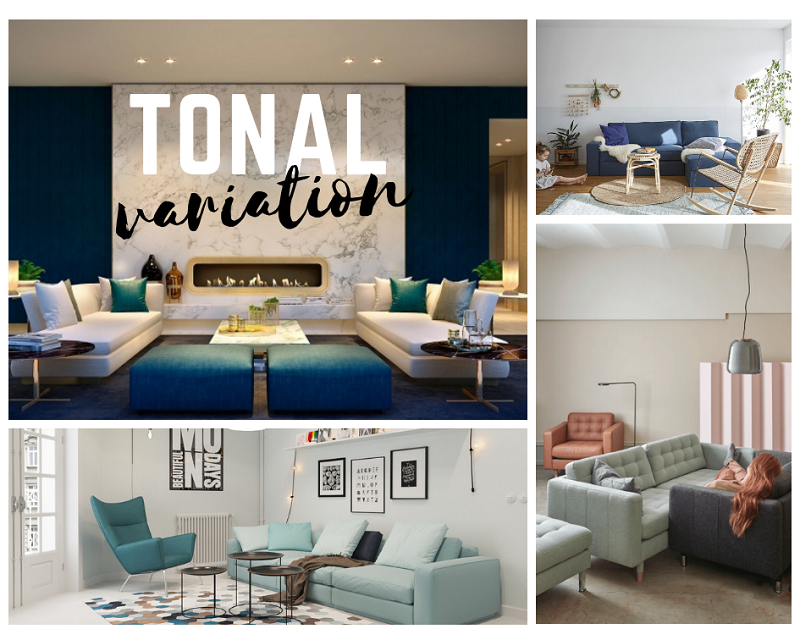 Yo, I get it. Using the same colour in your space over and over again is extremely boring, and you're not into bold pop of colours. Fret not, you can have a monochromatic room with a splash of subtle colours like warm brown.
Meet Me Halfway.. Right at The Kitchen Walls
Half
kitchen
walls! This is for those who don't really fancy the idea of an open space kitchen. A
half wall
for a kitchen is all the rage these days.
It allows you to maintain some smattering amount of privacy in the kitchen area but showcase the design at the same time. It's a great aesthetic design that can be easily incorporated in your HDB interior design.
Other than that, if space is such a concern to you, the kitchen wall can also function as a kitchen counter! Just like that, you're killing two birds with one stone.
There are actually more than 5 ways you can revamp your HDB but what makes for a design special is if you add your own character or personality to it.
All we can help you with is give ideas on what you can do, but to make it your own, is all up to you! Get your left brain to work and revamp your home to your liking! We hope that this article has inspired you for your next renovation!
If this is your first time renovating, click here to know more about the renovation. To get a few quotes for comparison, click here.
Request for quotes and we'll match you with a selection of Interior Designers!
Previous
5 Ways To Live Big In A Small Space
Next
4 Ways To Build Cat-Friendly Playgrounds At Home