5 Homes You Wood Definitely Want To Live In
Interior Design & Decor
1797 views
1797 views
The wooden home in the story of The Three Little Pigs may have been blown down by the Big Bad Wolf, but these wooden homes are so sturdy that no hurricane can rattle their foundations. Homes with wooden interiors are warm, luxurious, and are so cosy that you would want to curl up with a good book and a cup of hot chocolate and stay indoors all day!
Wondrous Wood
This futuristic wooden shelf is the minimalist accessory of your dreams. Roberto Design's multipurpose shelf features an assortment of boxy shelves, rich strokes, and a smooth, latte-like finish. If you ever want to make your kitchen the centre of attention, this cabinet set is the answer.
Credits: Roberto Design
Dreams In Wood
Wood clearly dominates this interior, as both the cabinet and the staircase leading up to the bedroom are constructed from dusky wood accents. The wooden interior balances out well with the neutral shades of the room.
Credits: Darwin Interior
Wood And Kitsch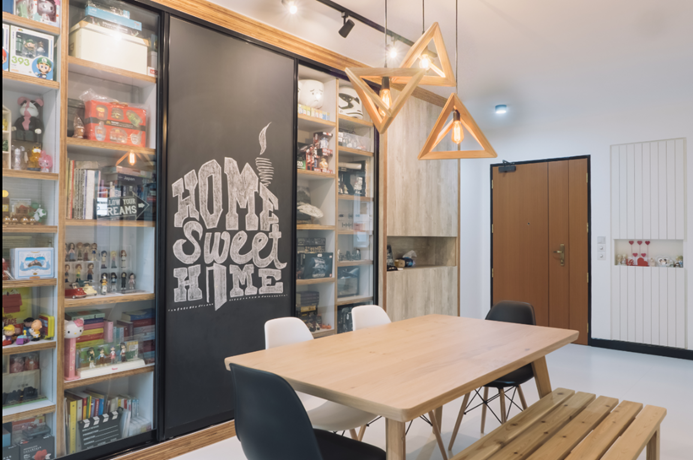 This brightly illuminated interior is the living area of our dreams. The smooth and creamy wooden hues of the table and cabinet act as a solid backdrop to the kitschy décor, funky lights and over-the-top calligraphy. The wooden bench adds a rustic feel to an otherwise polished design.
Credits: H20 Interior
Wooden Extravagance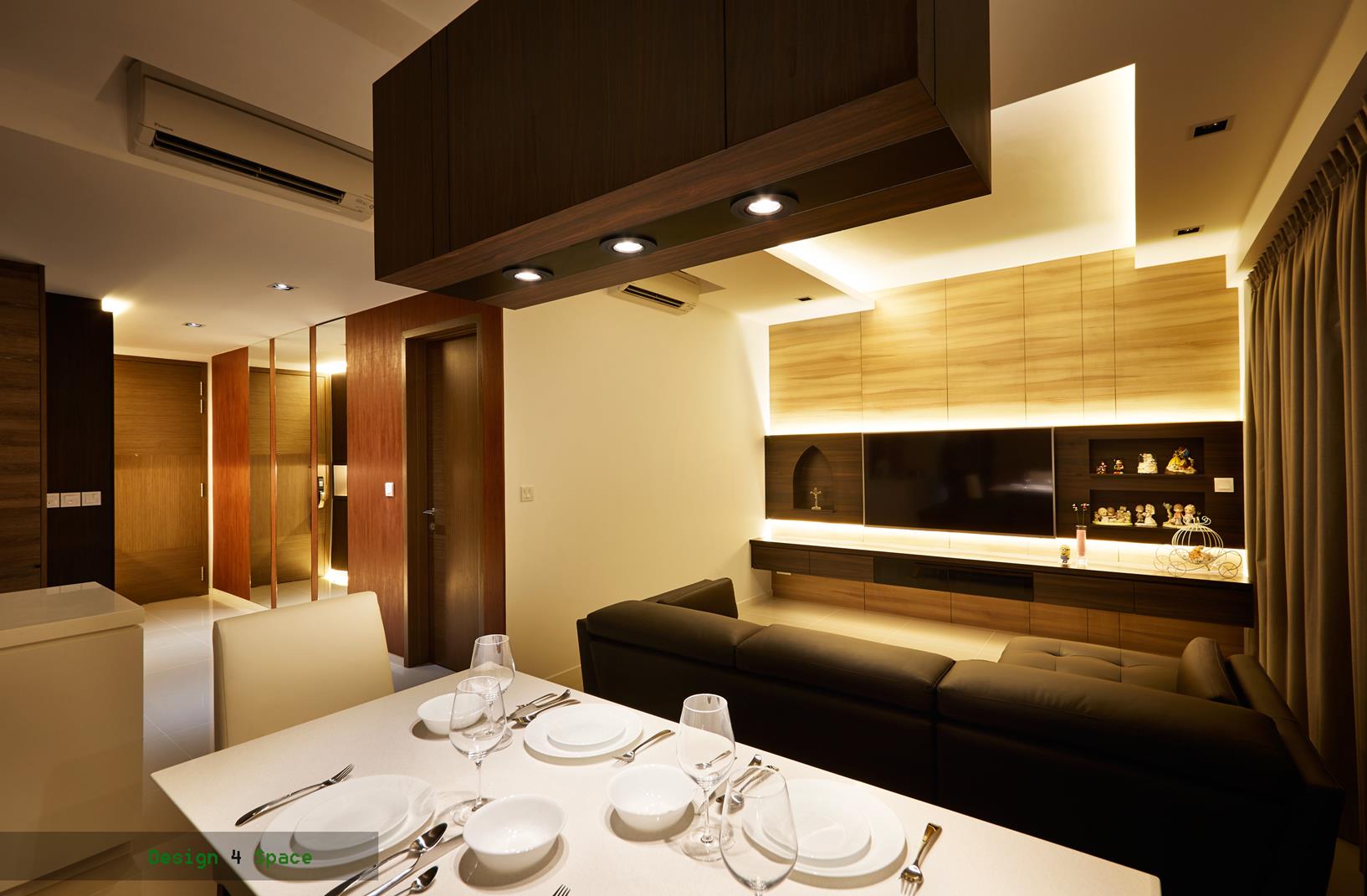 Wood can be luxurious, and this extravagant dining room is a testament to that. Varying shades of wood are used to create a layered effect. The creamy, well-illuminated wall mount acts as a dazzling contrast to the sober wood panels surrounding the entrances to the various rooms.
Credits: Design4Space
Shades Of Wood
This delightful combination of monochrome, heavily accented wood and natural sunlight is the Scandinavian-themed enthusiast's dream home. The streaked brown cabinet infuses a serene feel into the kitchen, and perfectly blends functionality with style.
Credits: Weiken
Request for quotes and we'll match you with a selection of Interior Designers!
Previous
Shopping Guide: Put Together A Room Your Kids Will Love
Next
7 Cool Pop Culture Items To Bring Home