5 Ideas That Let You Sleep Suspended
Living & Lifestyle
3335 views
3335 views
For most people, their beds become their sanctuary. It's where they feel the most at ease, a place to burrow under the sheets and casually forget stressors. So it only makes sense to put a little more effort into a sleeping corner, and for some reason, we particularly like the idea of sleeping suspended. Maybe it's because it allows folks keep their feet off the ground and feel truly free, all while leveling up the aesthetic of your room, making it look magnificently stylish.
1. Your Regular Suspended Bed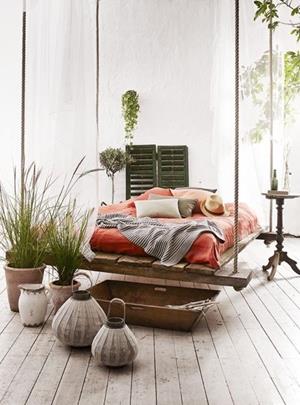 Even if all you're planning to do is go for a regular suspended bed, it's honestly more than enough. The concept itself stands out, so your bedroom will already be one of a kind. But if you're still looking for that extra oomph, maybe pair brightly coloured sheets against a clean backdrop, so it'll pull all the attention onto your glorious floating bed.
If possible, install sheer curtains on all sides of your bed frame, for an extra sense of privacy and calm. It also helps to retain warmth and keep out noise, things we know can contribute to a good night's rest!
2. An Entire Floating Platform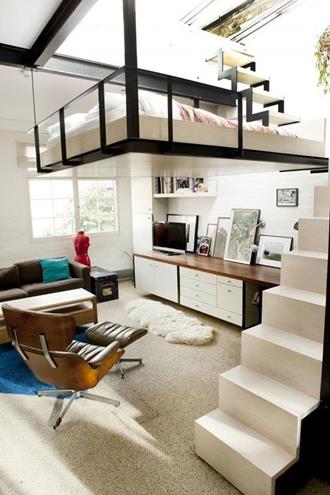 This one's a little more extravagant, but also a lot more chic. You could literally customize an entire floating platform, one that pleasantly hovers over your room. It'll feel wonderful from the top, and all you'll need to accessorize the area, besides your mattress, are warm sheets and a bunch of throw pillows.
The other advantage this idea allows is space. Having an extra platform means more room below for furniture or storage, which in our opinion can never be a bad thing. Because even if you don't need the extra space for practical reasons, you can still use it to place decorative items, sprucing up your interior.
3. Suspended Hammocks
If you don't fancy having your primary sleeping area suspended in mid air, you could consider investing in a couple of hammocks instead. Because they'll make good day beds if you're the type that regularly naps, and can even provide a private area for you to curl up and read.
It's also a lovely idea for couples, because you can technically get matching hammocks situated side by side, or further apart but in the same room. This way, you can both lounge the day away while still feel like you own a bout of personal space all to yourself.
4. A Tree House Of Sorts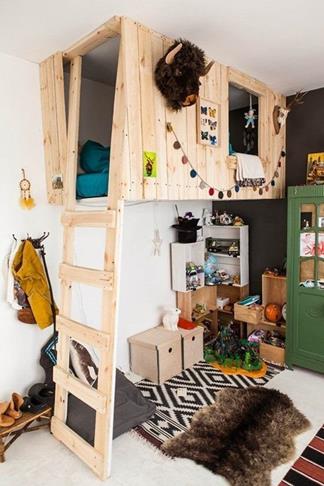 If you wanna get something a little more unique, maybe a floating tree house might suit your fancy. The walls make it extra private and cosy, and with just one small window at the side you'll be letting enough light in.
The best part is you get to decorate the exterior of this mini tree house, and if it were up to us, we'd pin our childhood drawings there just to make it feel even more like the actual thing. These suspended tree houses work for both adult and children bedrooms, so age is definitely not an issue!
5. A Literal Hammock Mattress
Ealier, we talked about having a suspended hammock day bed, but this literal hammock mattress takes the cake. It is a pretty cool idea, especially if the space below has a stellar view. To get the best of both worlds though, place your hammock right next to a window, so you get to see both outside and below.
Throw in a plush pillow and large comforter and you're all set for bed! We've heard hammocks can be pretty comfortable to spend the night in, but if you end up disagreeing and shifting to a regular bed, this contraption can still serve as a unique aesthetic touch to your home and become a daytime chill out spot instead!
---
All images via Pinterest.
Request for quotes and we'll match you with a selection of Interior Designers!
Previous
5 Cool Food Courts To Visit
Next
5 Family-Friendly Activities for Mother's Day