5 INCREDIBLY AWESOME Staycation Spots In Singapore
Living & Lifestyle
2430 views
2430 views
You don't necessarily have to get out of the country for a well deserved breather, there are some of the most interesting hotels right here in Singapore you can kick back in. We've rounded up 5 beautiful picks you could possibly book for a relaxing weekend.
1. Llyod's Inn
2 Lloyd Road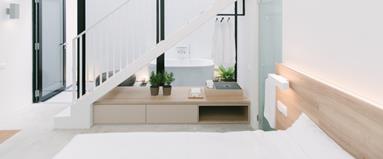 Photo Credit: llyodsinn.com
Photo Credit: llyodsinn.com
Llyod's Inn, probably Singapore's most hip minimalist hotel, has been a top choice for weekend getaways. Scandinavian in concept, the rooms' furnishings are kept simple, resulting in a clean and sleek look.
Each room is also littered with a touch of greenery, adding a sense of zest in the form of Mother Nature. Their bathrooms are of the open concept type, and we're sure it'd be relaxing to soak in the balcony tub. With so many elements combined to create the unique experience at Llyod's Inn we're sure it'll make for a good stay.
2. New Majestic Hotel
31-37 Bukit Pasoh Road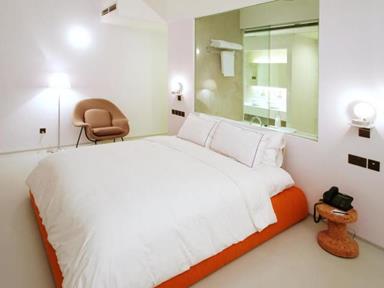 Photo Credit: agoda.com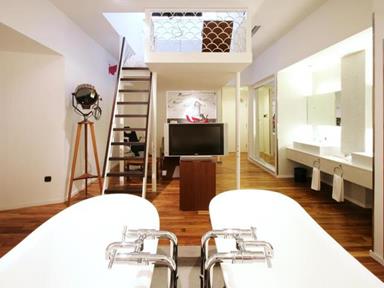 Photo Credit: agoda.com
Oriental in vibes both on the inside and outside, New Majestic Hotel looks and feels luxurious the moment you step in. There are a total of 30 rooms, each decorated differently, some even equipped with loft beds and your own private garden.
The decor is stunning, everything looks quirky and artsy, right down to the reception and common areas. Just ogling at the hotel's interior itself has already got our mouths watering, and we'd strongly urge you to make a booking.
3. 5footway.inn
63 Pagoda Street
Photo Credit: facebook.com/5footway
Photo Credit: facebook.com/5footway
5footway.inn is a boutique budget hostel chain, which has hostels located in Chinatown, Ann Siang, Boat Quay and Bugis. Each contains rooms which may not be the biggest in size, but are designed with an impressively modern touch.
It's also a unique experience definitely worth a try, especially since the founders of the chain believe social interactions are the best part of traveling. This means you might just end up making some international friends while bumping into them along the corridors.
4. Wanderlust Hotel
2 Dickson Road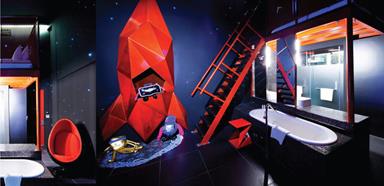 Photo Credit: wanderlusthotel.com
Photo Credit: wanderlusthotel.com
This one's a classic among staycation fanatics, and for good reasons too. Wanderlust Hotel probably has the most graphic and brilliantly executed themed rooms, ranging from pantone and mono spaces to whimsical concepts.
Each room is gorgeously decorated and stays true to its designated theme, and we can assure you a single visit won't be enough. There are so many diverse themes to explore that we're sure you'll be back for more.
5. PARKROYAL On Pickering
3 Upper Pickering Street
Photo Credit: agoda.com
Photo Credit: agoda.com
PARKROYAL on Pickering is pretty grand compared to the rest, but the experience is worth it. It's situated at Marina Bay, and features an amazing skyline of the cityscape. The rooms are gorgeously lush, with floor to ceiling windows which allow a large amount of light to stream in.
The facilities are bound to make your stay much better too. You can take a dip in their infinity pool, surrounded by colorful cabanas, or enjoy their spa and fitness facilities. It's a hotel which will definitely allow you to unwind and release the stress accumulated during your week.
Request for quotes and we'll match you with a selection of Interior Designers!
Previous
5 Incredible Movie Apartments You Will Definitely Want To Live In
Next
Crazy Door Designs for Dramatic Entrances