5 Landed Properties To Inspire Your Renovation!
Interior Design & Decor
47040 views
47040 views
Landed properties are few and far between in Singapore, which is why people try very hard to emulate the same look in their smaller renovations. Their spaciousness is inspirational, and homeowners tend to look for ideas that can make their properties emulate that sense of timeless luxury in even the smallest of space. So whether you own a small HDB or a one bedroom BTO or are thinking of renovating a resale, here are 5 landed properties to inspire your aesthetic.
1. Classical Luxury
Address: Bukit Timah Terrace House
Interior Design Company: ITS Design & Build Associates
This landed property emulates an element of classic luxury – from its neo-classical theme to its grand, Greek style façade, each and every element has been specifically chosen to bring out a sense of grandness. The spaciousness of the property has been enhanced by using glass walls that maximizes the view to the outside. A shallow pool runs the boundary of the home and acts as a modern "moat" to this metaphorical Singapore Castle Home.
The basic idea of the theme was to deliver an understated elegance topped with a refined affluence. This has been accomplished by the careful and strategic curating of the furnishings and accessories. The overall look is quite splendid, and can be easily emulated even in a medium sized HDB flat if you know how to utilize the space just right. The interior and exterior design of this landed property is truly innovative, and an excellent inspiration for those looking for home renovation ideas.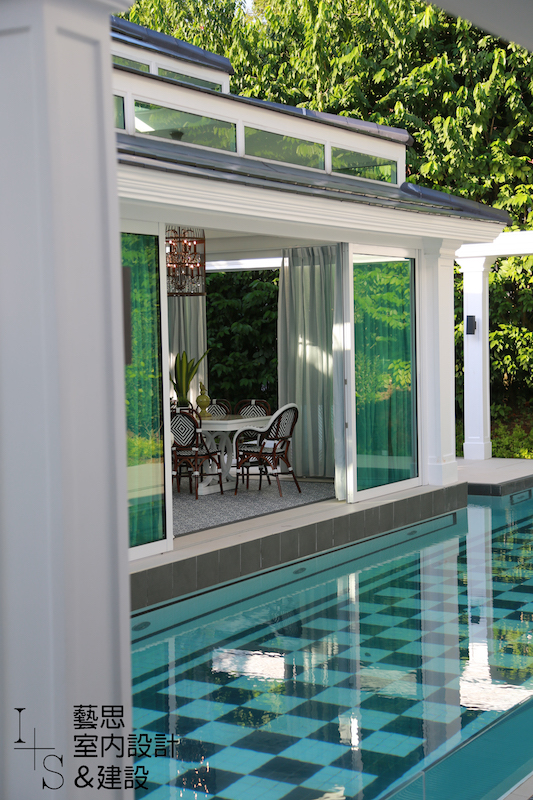 2. Rustic Resort
Address: Blk 54 Jalan Ma'mor
Interior Design Company: Renozone
Ever wanted your home to look like an edgy rustic Havana? Well, here's your inspiration for that. This landed property designed by Renozone artfully emulates a semi-rustic theme with modern accents in the mix. From the warm wooden material selection to the gold lighting that accentuates it, every element has been carefully selected to bring a sense of warmth and comfort in the interior design.
The layout of this landed property has been carefully crafted to imbue a sense of spaciousness. While most of the colours and materials are decidedly warm, the spatial layout makes it seem like an exotic dreamboat right in the middle of Singapore's urban cityscape. If you're looking for a warm, eclectic and comfortable interior design inspiration for your HDB renovation, then this landed property should definitely be your first pick!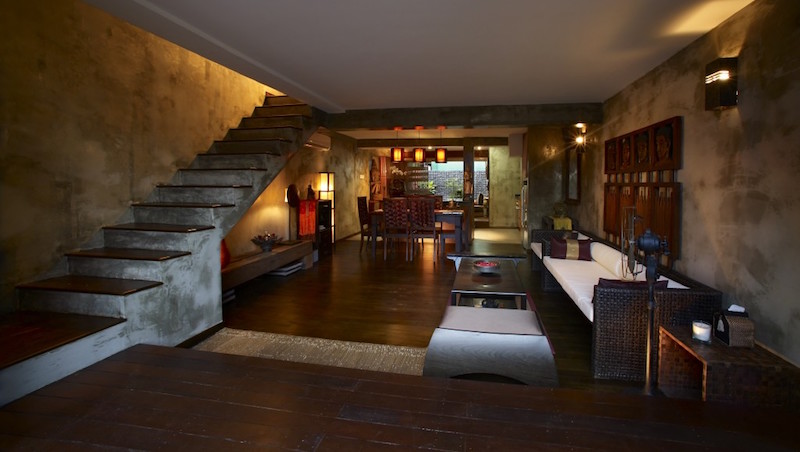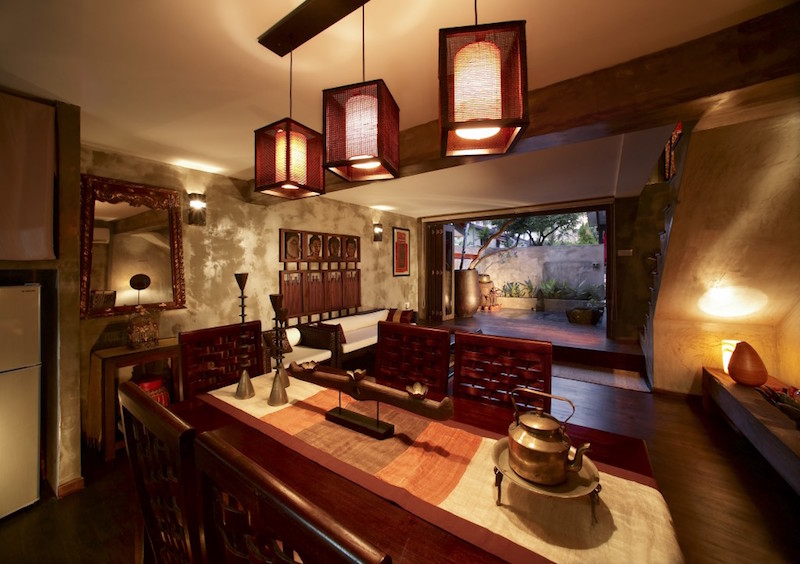 3. The Comfort Of Modern-Contemporary
Address: 49 Pavillion View
Interior Design Company: Renozone
Spacious, comfy and aesthetically inspiring, this landed property and its interior design breaks conventions with its modern-contemporary styling. The Renozone design team has outdone itself by blending clever décor ideas with a simple execution. As a result, the minimal aesthetic and modern materials bring out a classy sophistication and austerity within the overall design.
The clean lines of the design are emphasized by the plain and straightforward furniture choice. Even the lighting is carefully selected to offer a tranquil and relaxing effect. Moreover, the neutral colour scheme with the occasional wooden accent is the perfect way to top of the design with a hint of coziness. The interior design of this landed property is definitely an inspiration for all, and will look especially beautiful in HDBs and resale's that don't have a lot of real estate to spare.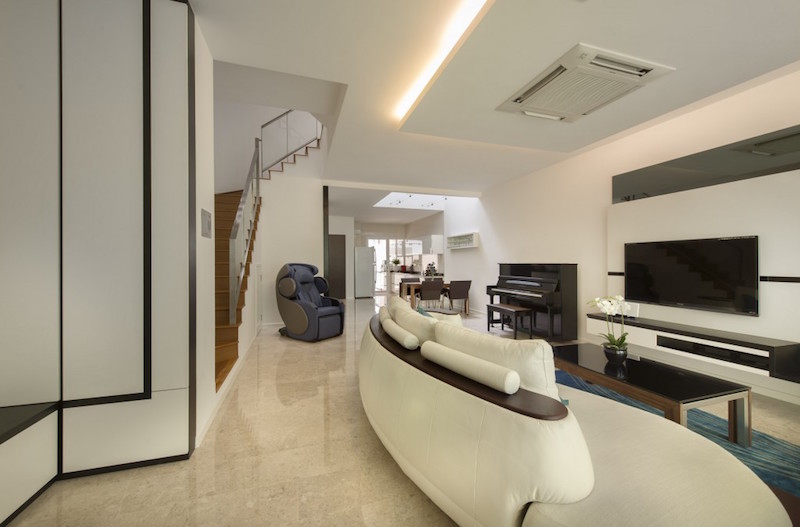 4. Up With The Quirk
Address: Blk 516 Woodlands Drive 14
Interior Design Company: Northwest Interior Design
This sleek ritzy landed property features a spacious layout and a classy, austere material palate. Tricky lighting techniques and clever finishes make this home look like an upscale villa that houses an affluent celebrity. While most of the colour scheme has been translated into a neutral or semi-warm material scheme, the bedroom remains the exception. With a vibrant lime-green headboard, this bedroom is quite quirky and aesthetically pleasant.
Most of the design has been carried out in simple and clean lines, which make for quite an attractive ambiance. The interior design of this landed property is the best inspiration for those looking to imbue a bit of fun within the space.
5. Cottage Style With A Modern Twist
Address: Serangoon Gardens
Interior Design Company: NIC & WES Pte Ltd
This cottage style landed property has been revamped to fit in the twenty-first century with some major A&A works and a complete terrace overhaul. Adding an entire single story, the Nic & Wes design firm has introduced a contemporary homely vibe in its interior design. the gabled ceiling and attic addition are reminiscent of the cottage style, but the interior stays firmly on the modern end of the spectrum.
The existing structure of this home has been tweaked to emulate spaciousness and natural light within the whole space. Moreover, the double height ceiling in the living area emphasize the arts staircase design. Overall, this home is totally stunning, and a great inspiration for loft and condo renovations.
So these five landed properties are the crème de la crème of our picks, and we hope they inspire you to renovate your own landed property with some unique ideas!
Request for quotes and we'll match you with a selection of Interior Designers!
Previous
3 Common A&A Works
Next
5 Tips On Saving On Your Resale Renovation!