5 Renovation Mistakes Commonly Made
Maintenance & Repair
3762 views
3762 views
Everyone flocks to renovation tips when they're pooling ideas for their own home, it's a given when you're trying to create a perfect pad for your family and yourself. But there's something else equally as important, and that's renovation mistakes.
People constantly make them, even while meticulously listing down their renovation plans. And that's something we don't think you'd want to go through, especially since it will take a tremendous amount of effort to undo.
Listed here are 5 mistakes home owners tend to overlook while doing up their homes, and we hope you'll be able to avoid them!
1. Buying Before Budgeting
Our first point may seem like common sense, but it's something people not realize they're doing, in the midst of planning for their new home. Everyone most probably starts their renovation process with a budget in mind, but sometimes it may not be as in depth as it needs to be.
More often then not, home owners start finding themselves accumulating a bunch of costs they didn't plan for, and that's really no fun to manage when the bills start to slowly come in. A common mistake some people may make is buying furniture while disregarding their budget.
It's fun to pick out pieces that would fit nicely into your new home, but never step into a furniture store without first planning a specific budget for each room in your home. This way, even as you're going wild in the furniture store, you can keep track of the amount you're spending on every room, ensuring you're not going overboard.
What's even better, is asking about exchange and refund policies beforehand, so you know if you accidentally make a mistake with budget calculations, you can fix it by amending some of the already bought furniture.
2. Choosing Colours First
People tend to think of selecting their wall colours right away, which we think is fine, but perhaps you could opt to paint the walls later, and instead proceed to getting the furniture first.
It's a common mistake people make, they choose a wall colour and immediately get to work painting, before realizing that not all the furniture you may want goes. We suggest painting just a tiny swatch of your chosen colour, and begin scouring for furniture.
Snap photographs of your purchases at the store, then lay them out side by side, comparing them to the colour swatch and see if everything matches. Proceed if all's fine, but sift through more paint options if you realize the wall colour seems to feel a bit off when placed with your chosen furniture.
3. Trendy Kitchens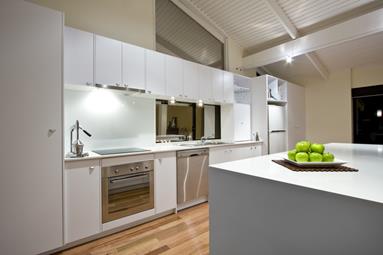 Kitchens mostly need to be functional rather than trendy, since a lot of work is done in there day in and day out. Some home owners want their kitchens to look just as stylish as their homes though, and this can create problems in the future.
Trendy kitchens may require things like huge beautiful ovens or wine chillers, basically equipment that aren't entirely needed in some households and have been added purely for aesthetic purposes. Down the road you may realize these are impractical, and the space could be used for things like more cupboards and storage space.
Trendy kitchens are honestly more of a hindrance, so we encourage you to keep it simple, making it great for practical use, and simplicity makes it timeless as well.
4. Being Afraid Of Change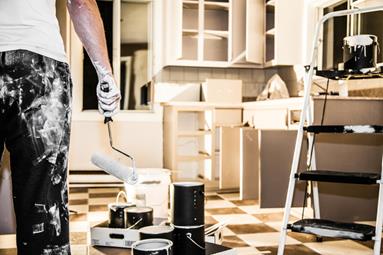 Home owners usually have a detailed plan in mind when they start the renovation process, but sometimes things just don't go as planned. Problems will occur, and you may have to change certain aspects of your original ideas.
But sometimes people don't like to budge, because they've already got a beautiful home thought out in their heads and amending their plans will make the interior look a lot more different. However, the practical solution here is to go with the flow, making edits to your initial ideas so your home can look good and function well at the same time.
5. Buying From The Same Store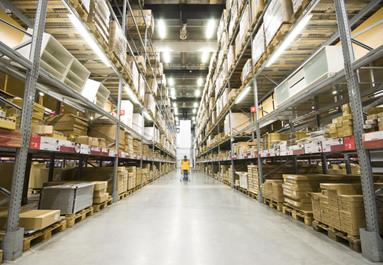 You may walk into a furniture store and immediately fall in love with a bunch of pieces they have there. The items they stock may totally represent the theme of your home, and in the end you purchase a whole lot of furniture from this single store.
What this does, is make your home look too one dimensional. There's a lack of personality because of the absence of mixing and matching things from different stores. Majority of your furniture will give off the same vibe if they're from the same shop, and it will start looking a little boring.
That's why we suggest scouting for furniture from a wide variety of stores; they're all differently curated and it'll be great if your home gets to have a taste of each of these curations.
Request for quotes and we'll match you with a selection of Interior Designers!
Previous
This Infograph Will Show You Why Your Basic Fire Insurance Scheme Is Not Enough
Next
Renovation Story: A Quirky Open-Concept Home