5 Steps for a Minimalist-Industrial Look
Interior Design & Decor
5705 views
5705 views
Pictured: A 3-bedroom maisonette in Clementi
It seems odd to combine these two beloved interior themes. After all, the industrial style has a knack of exposing structures such as pipes and beams for a raw, unfinished look while the minimalist school of thought has the aim of burying excessive details for a clean and refined aesthetic. But because both themes strive to be fuss-free, the result of blending them can still be a home unlike any other. Here's how to build a minimalist-industrial look.
1. Go back to basics with your floor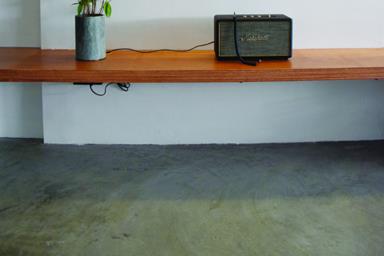 A major feature of the industrial style is concrete screed flooring, better known as the material lining the ground of your HDB void deck and corridors. Rough on its own, it's usually topped off with a concrete sealer to make its surface smoother and prevent dirt from being trapped in its pores while preserving the distressed look it's valued for. The material is still relatively prone to wear and tear, so don't be alarmed if you spot hairline cracks appearing over time.
2. Keep the tones neutral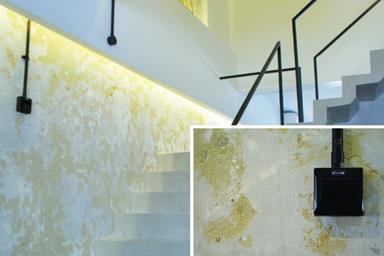 A black and white colour scheme isn't highly sought after just because of how timeless it is, but also because of how well it pairs with the understated appeal of minimalism. But don't be afraid to create your own interpretation of the style with other colours – as long as the hues are kept neutral. In the example above, the white wall is playfully grinded into to create an ivory backdrop that's in equal parts raw and nuanced. It's further proof that the ideals of both styles can co-exist.
3. Mask, not cover exposed fixtures
An industrial-inspired home isn't complete without exposed pipes and tubes streaking across the walls, so you shouldn't be too eager to build cabinets over them. Instead, drape them accordingly in colours that match the palette of your home. This creates a pared-down aesthetic suitable for a minimalist look while still allowing you to escape with a dose of industrial chic.
4. Furnish modestly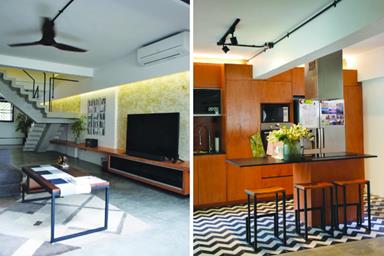 Shop for furniture with wooden accents and exposed legs. Vintage pieces sport a clean and uncluttered design that still manages to brim with character thanks to its time-worn look, making them perfect for a minimalist-industrial home. But be careful not to give in to a statement-making furnishing like a chesterfield sofa as it might end up overpowering your décor. Here, black and white chevron tiles add visual punch without straying from the overall theme.
5. Mix it up with soft touches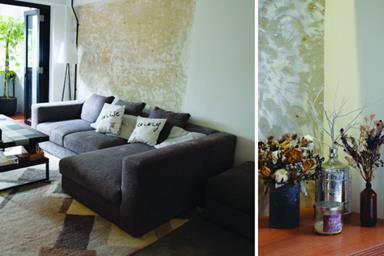 The minimalist-industrial style is stunning in its own right, but the highly touted clean lines and the metallic details can make your home feel more sterile and harsher than you'd hope for. To balance these elements, try upholstering your seats with fabrics shaded in a warm colour like brown and sprinkling pots of flowers around the house. After all, your home is not an art exhibit. Rather, it's a place where you should feel cosy in.
Request for quotes and we'll match you with a selection of Interior Designers!
Previous
5 Types of Knives Every Kitchen Needs
Next
Bringing Nature Home