5 Super Cool Ways To Craft A More Personal Home
Interior Design & Decor
3334 views
3334 views
There will always be great interior trends to follow, hip themes which people often adopt. But if you've always been someone who sways away from what's typical, perhaps you could consider putting a more personal spin on your homes instead. And these five simple suggestions may help you in your quest.
1. Showcase Your Travels
Credit: ellecroft.com
As you're busy breathing in the wonders of a foreign country, don't forget to take a piece of it back with you. Settle on something unique to the country's culture, but one which also speaks about your personality.
Displaying tokens from various parts of the world both shares your travel stories as well as expresses a part of who you are, which ties in extremely well with making your home feel a little more personalized.
2. Include Your Hobbies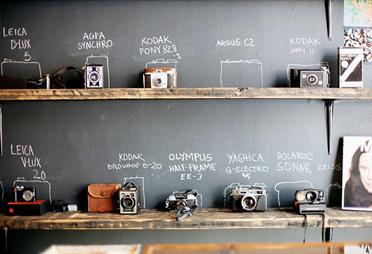 Credit: thecottagediaries.blogspot.com
What you do in your spare time counts for something too. Don't be afraid to showcase the deep love you have for your hobbies, by proudly putting them on display. In the many diverse spaces of your home, there's bound to be at least a shelf that has room for them.
If your hobby relates to something you can create, such as art, it's even better. This way, a project you've started on scratch gets put up on display, truly showing off who you are and what you're about.
3. Inject Life Into Something Plain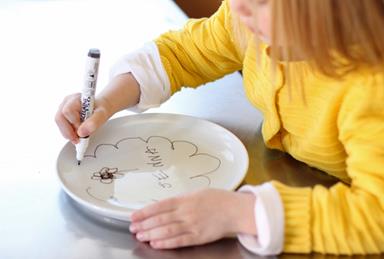 Credit: landofnod.com
If you have any plain items lying around the house, you could do a bit of DIY to jazz them up. This not only livens up your home, but it's also a form of expression, showing off your style and aesthetic to the world.
Ideas and methods to incorporate personal DIY elements to existing products can be found on countless online sites, so doing some research could be a plausible first step. And e're sure the wondrous images online will spur you on to begin these DIY projects in no time.
4. Focus On Your Own Opinion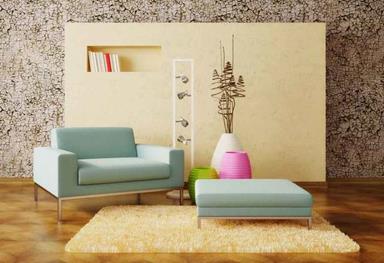 Credit: countryside-studio.com
Decorating a home can feel like too huge a project to take on, so you may repeatedly seek the opinions of others before you make daring choices. Of course that has its perks, since people have different perspectives which can aid in your decisions.
But if you cut back on gathering others' thoughts about what you should or should not do to your interior, it will make your home that much more personal. Have faith in your own opinions, and use that as a guide in creating a home that truly embodies you, regardless of what the rest of the world thinks.
5. Invest In Art
Credit: onekingslane.com
Fill empty walls with an art collection, and purchase art which you feel truly speaks to you. It's an exciting process scouring for art pieces, as you sift through endless options on the net, looking at a myriad of awesome options.
When you make your selects, although being able to relate to them is your first priority, make sure neither of them clash when placed together. Ensure that collectively they fit your home's aesthetic, so you get both a beautiful space and one that tells people more about you.
Request for quotes and we'll match you with a selection of Interior Designers!
Previous
5 AWESOME Home Accessories You Probably Can't Find In Singapore
Next
This Family Won A Floor Makeover And You Won't Believe What It Went Through