5 Ways To Improve Your Sleep Quality
Interior Design & Decor
11092 views
11092 views
5 Ways To Improve Your Sleep Quality
According to the world statistics, more than 40 per cent of the populations aren't getting enough sleep. We're on average clocking in less than seven solid hours of snooze time per night, potentially putting ourselves at higher risk of cardiovascular, mental and metabolic diseases. Both quantity and quality of sleep matter. Follow these tips to help you achieve the best sleep for your body.
You've Got To Be In Total Darkness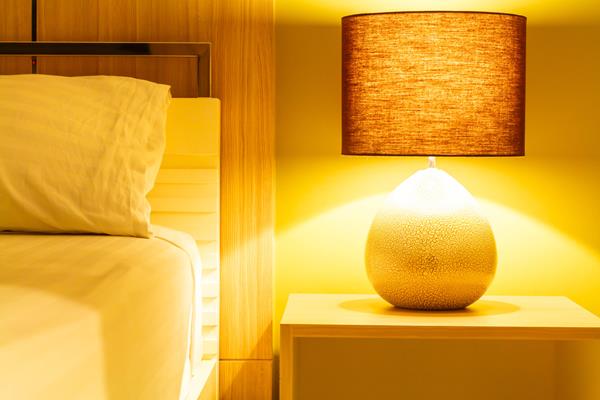 Although night lights provide a sense of comfort for some, they actually prevent users from getting optimal sleep. All forms of lighting should be totally turned off before going to bed, and external light streaming in from the streets should be blocked off using black-out curtains. Why is complete darkness so important? Because light waves suppress melatonin, a hormone that provides the body with internal biological signals of darkness. Any light source, no matter how small, can affect melatonin production and decrease your quality of sleep.
If you personally can't do without a night light when you snooze, opt for dim or red lighting. They are less likely to affect melatonin levels while blue lights tend to have a negative effect on melatonin production. This includes LED lights, which although energy efficient, isn't worth affecting your sleep for.
Surround Yourself With Soft Touches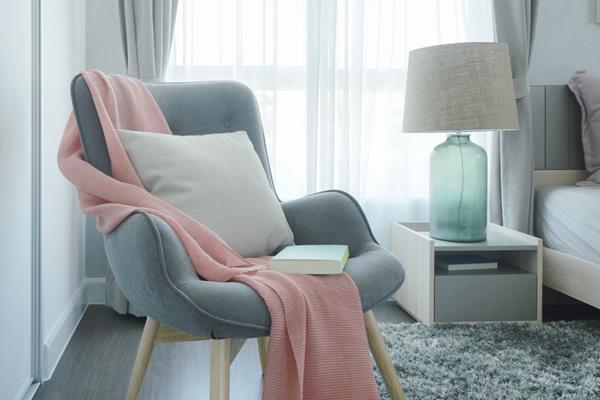 The best material for bedding? Cotton. It's durable, comfortable and breathable, perfect for a good night's sleep. Doing hand tests before buying sheets is essential in helping you evaluate which ones are soft enough to your liking. Add rugs, throws and drapes to your bedroom design for a tranquil ambience which sets a relaxing mood. You'll be able to ease into a calm state of mind with soft fabrics surrounding you, making it that much easier to drift off to sleep.
Introduce A Scent
Your sense of smell is surprisingly the strongest out of the five. Use it to your advantage by adding essential oils in your bedroom. They can help lull you to sleep. Lavender, bergamot and pine are three sleep-inducing scents you may want to try when creating an aromatic atmosphere. Introducing plants into the bedroom also increases the levels of oxygen, allowing you to breathe better and sleep well – especially since you'll be able to take better whiffs of the scents within the space.
Include Only The Necessary Items
The more crammed your bedroom is, the less likely you'll be able to feel relaxed. Keep the area neat by de-cluttering every once in a while and get rid of any unnecessary distractions. Layout wise, it's best if you keep the space simple by preventing yourself from piling too much furniture and decor into the area. Those who snooze in a messy room tend to have compromised sleep because they respond more to sleep disturbances. Therefore, it's best you rid your room of all disruptions.
Avoid Anything Too Vibrant
Bright bedroom walls may seem appealing, but they aren't in any way going to assist you with rest and relaxation. When thinking of your bedroom design, opt for muted tones, such as beige, white and and grey, for their calming effect. Blue also has the ability to create a soothing atmosphere regardless of which shade within its spectrum you choose.

Request for quotes and we'll match you with a selection of Interior Designers!
Previous
6 Interior Design Ideas That Could Increase Your Home Value
Next
Transform your HDB into a Private Villa