5 Ways to Separate Spaces In Style
Interior Design & Decor
7789 views
7789 views
Walls separate rooms from each other. A shelf in the middle of the room divides the study area and the bed, while a wardrobe hides the changing area from view. Barriers are widely used for good reason: they block and redirect the flow of movement from one zone to the next. But these ideas do more than just create distinct spaces; they add style to your home.
Read more: 5 More Ways to Separate Spaces In Style
1. Contrast with colours
Credits: houzz.com
One of the most affordable and easiest ways to define and add drama to your area is to paint it in a hue that's markedly different from what the rest of your room is coloured in. In the example above, a fuss-free shade of grey cuts through the mostly neutral surrounding and immediately distinguishes the sleeping area from the window. For a bolder effect, try mashing more shades for a striped mural.
2. Play with elevation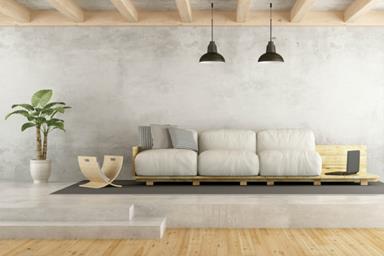 Designating your living room to a platform can quickly emphasize its importance over the adjacent dining room. Likewise, keeping your living room on the ground level while raising the rest of your home can accentuate its presence. However, if you live in a HDB flat, note that the maximum height that you can raise your floor level to using concrete is 5 cm (this includes the thickness of your floor finishing such as tile or timber). Instead, try supporting your platform with steel joists.
3. Group your furniture
Credits: petitandsmall.com
Think about the pieces that make up a space. It can be as expansive as a guest area in the living room, which includes a sofa, armchairs and a coffee table, or as simple as a playing area in the kids' room, which includes pillows and soft toys. Because rugs come in a diverse range of sizes, materials and prints, they are able to easily match any theme you throw at them, making them particularly effective in zoning niche areas.
4. Change the materials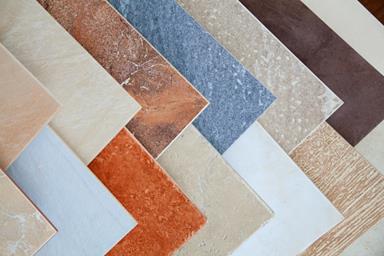 Credits: searhpointer.com
If you aren't a fan of visual cues, consider using textures to characterise a space. Layering each area with a different floor finishing helps to lead the transition from one zone to the next without being conspicuous. Tiles are popular because they come in matte and gloss finishes, easily producing subtle area-to-area changes around the house. You could also throw on laminate or vinyl flooring if hacking isn't an option.
5. Illuminate the area
Credits: houzz.com (right photo)
If you live in a rented apartment, you probably don't have the luxury of making drastic changes to your décor. Fortunately, you can still delineate a space with a portable feature such as a lamp. A light source is a powerful focal point because it signals a hive of activity and guides the eye towards the area. Those living in more permanent dwellings might want to try cove lighting, which builds an illuminated border and sinks the area into a distinct, cosy atmosphere.
Request for quotes and we'll match you with a selection of Interior Designers!
Previous
10 Finds at Space's Furniture Sale
Next
DIY Floor Lamp Planter