5 Ways To Stylishly Exhibit Your Home
Living & Lifestyle
4103 views
4103 views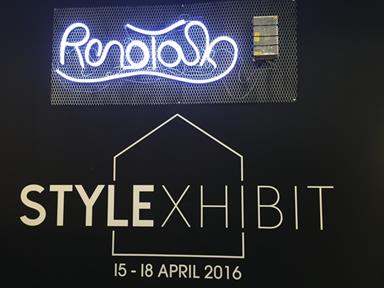 What makes a home truly a home? We asked a couple of Singaporeans who were strolling through the booths at Stylexhibit, a home and living fair organised by RenoTalk, to share their thoughts. "All that matters is if the living space is what the owners look forward to going back to every day. To me, comfort is the key thing when it comes to furnishing an abode. Nothing beats a cosy and comfortable dwelling," Angela, a shopper in her mid forties quipped.
But her friend, Madam Ong, offered, "A home should reflect the personalities of the homeowners. It should be a representation of who they are, and what they are passionate about." Through the many encounters at Stylexhibit, we learned that there are millions of perspectives and styles an abode can undertake.
From interior designers to electronic vendors, the 4-day event gave shoppers plenty of ideas on how to bring a sparkle to their own den. The event, which happened on the 15th to 18th of April at the busy atrium of Toa Payoh HDB Hub, provided an inspiring time to everyone who attended. Thanks to it, we spotted various ways one can stylishly exhibit a home!
1. Engage An Interior Designer Who's In Sync With You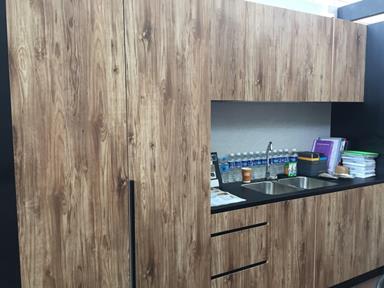 Compatibility is crucial when it comes to searching for an interior designer who can execute your ideas perfectly. We spoke to one of the experts in the field to get deeper insights. Vincent Li, Managing Director of Starry Homestead expresses, "My team and I want to let the customers have a feel of our work, so we decided to showcase the kitchen cupboard design at our booth here. Shoppers can also browse through our portfolio with the iPads, the framed editorials, or simply chat with us for more information."
And of course, it'd be best to hire a design professional who listens and understands your needs. "As we've gotten feedback that our showroom at Paya Lebar road is too far away for clients residing in the west, I thought Stylexhibit at the HDB Hub would be an ideal way to reach out to more people," he added.
2. Consider Vinyl Flooring
This relatively new breed of flooring is the in thing amongst Singaporean homeowners, and it comes as no surprise. "It's popular as people can easily overlay the vinyl tiles without having to undergo major flooring works," Josdan from Laflor Living pointed out.
So what else is so good about it? Besides looking like beautiful genuine wood, vinyl is also an extremely durable material that requires little maintenance. "Our flooring tiles come with a 25-year warranty, and only needs to be cleaned occasionally.
3. Conduit Pipes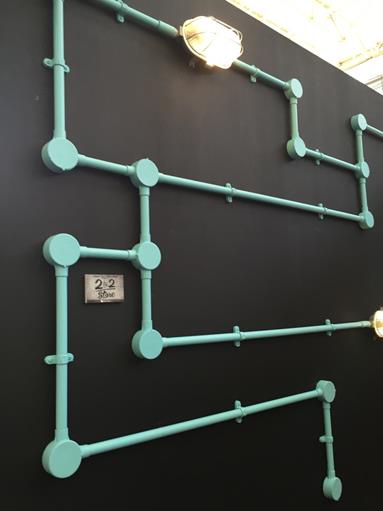 There are so many ways to add oomph to walls, and if you want to be a little more adventurous, try 3D installations instead of the usual paint or wallpapers. This conduit pipe wall décor from 2by2 Store adds an interesting visual play, and instantly creates a focal point in any interior space. Choose between different colours to find one that will complete the look and up the style factor of your pad!
4. Faux Moss
While we're on the topic of creative wall features, why not turn to nature to bring out the beauty of your home? We're talking about artificial moss from Mosscape, a surface of synthetic fibres made to look like real grass. Perfect for indoor areas, the attention-grabbing layer is an unconventional but striking addition to a living space.
5. Be In Good Health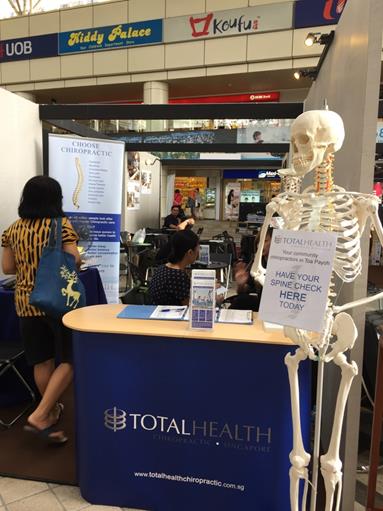 In order to exhibit your home in the best way possible, you have to be in the pink of health. Rejuvenate your body and get the brain juices flowing by consulting the chiropractors from Total Health Chiropractic. Only when you've reached the optimal level of well-being can you expend energy on decorating the interior, because what good is a gorgeous home if you aren't in the best state to enjoy it?
Request for quotes and we'll match you with a selection of Interior Designers!
Previous
5 Effortless But Effective Ways To Decorate Shelves
Next
How to Choose the Right TV