6 Simple Tricks to Make Your Room Look Bigger
Interior Design & Decor
6903 views
6903 views
60 to 65 sq m, 90 sq m and 110 sq m. Those are the sizes of a three-, four- and five-room BTO flat respectively, according to the HDB. You could use a larger space, we know. While you can't technically enlarge your flat, you can still make your home appear roomy by implementing these small adjustments when renovating or furnishing your abode.
1. Paint your house in light colours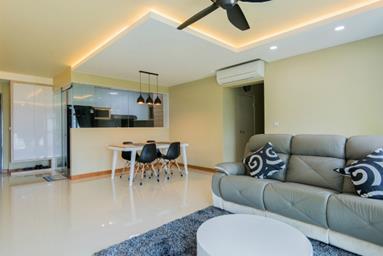 Credits: Dreamvision Designer
In order to make your room feel more spacious than it really is, you want it to be as open and airy as possible. Pale colours work more effectively than dark colours to achieve this because they bounce light off surfaces instead of absorbing it. Although an all-white interior works perfectly to create the illusion of a big room, we prefer using a monochromatic colour scheme as it makes the room less bland.
2. Get 'light' furniture
Now that you have used paint to manipulate the access of light in your room, you want to ensure that your furniture doesn't block the light from being circulated. A furniture piece with exposed legs – such as the sofa above – occupies less vertical space, making your room look less cramped. Likewise, a transparent piece of furniture – such as this chair and this table – also looks less dense. Being colourless, they blend seamlessly into any décor too!
3. Don't crowd the corners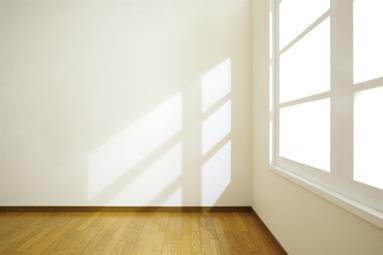 While it might be tempting to push that armchair up against the wall to create more space in the middle of the living room, doing so will produce quite the opposite – psychologically, at least. Instead, arrange some walking space around the edges of your room. This will make guests feel that there's more space than is required.
4. Decide on a focal point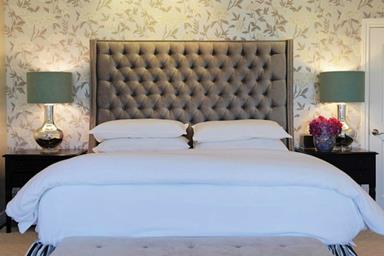 Credits: decorpad.com
Less is better. Pick a singular talking point such as a brick wall (for the living room), a painting (for the dining room) or a tufted headboard (for the bedroom) while keeping the rest of the room's décor to a minimum. The objective is to draw the eye of your overly inquisitive relative away from analysing your entire space. Such a feature also helps to unify a small room, giving it a strong identity.
5. Use multi-purpose furnishings
Credits: hgtv.com
With a compact room, there's just not enough space to fit more than a few pieces of furniture. We don't advocate leaving your belongings out in the open either as it's unsightly and space-consuming. The solution? A multi-purpose furnishing such as the ottoman above that not only doubles up as a coffee table, but also a storage compartment.
6. Place mirrors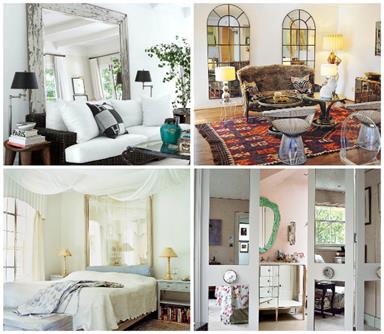 Credits: popsugar.com
Rethink a dead end by hanging a mirror to artificially extend the width of your room. The mirror is such a versatile accessory that you can install it almost everywhere: on the walls as faux windows or a headboard and even on the doors. Better yet, a mirror reflects light well, making even the most constrained room feel like an open-concept space.
Request for quotes and we'll match you with a selection of Interior Designers!
Previous
Lovely Ideas That Will Make You Crave An Indoor Garden
Next
10 Finds at Space's Furniture Sale