6 Ways To Turn Your Bedroom Into A Personal Sanctuary
3027 views
3027 views
Transform your bedroom into a sanctuary meant for utter rest and relaxation with these six simple moves.
1. De-clutter
Clutter and chaos simply do not belong in a room designed for slumber, which is why organising this space is key. According to IKEA Singapore, it's important that homeowners are able to find the right kind of organisational tools and storage solutions that are adapted to their everyday needs, preferences, and living situation. Owners should also take into consideration the items that are going to be stored as well as frequency of use.
2. Soft Touches
Not only do soft furnishings such as rugs, throws, drapes, and cushions create a cocoon-like ambience in your private space, they also help to reduce echoes by absorbing and diffusing interior sound. This means a cosy haven with an air of hushed tranquility.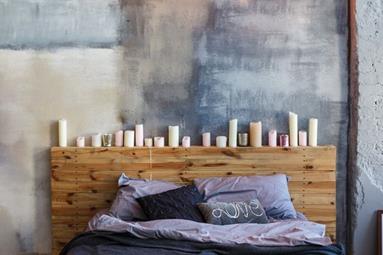 3. Eau De Peaceful
The olfactory system is linked to the emotional centre in the brain. This is why when you sniff a scent that makes you feel happy, your body reacts positively. While scented candles work well, essential oils contain wonderful properties that'd easily lull you into lala-land. Diffuse your scent of choice with a vaporiser, or lightly mist your bed linens with a diluted blend of water and oil.
4. Accent Illumination
Accent lighting is just as important as task lighting in a bedroom. One way to get the best of both worlds is with dimmer switches. These enable you to adjust the level of luminosity in a specific area according to your comfort and needs. A more cost-conscious alternative would be draping fairy lights across your headboard to welcome a touch of magic into your dreams.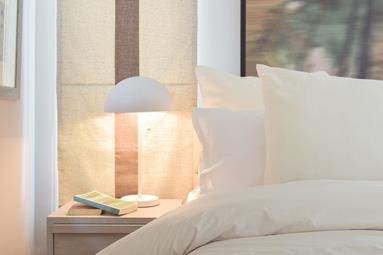 5. Lights Out
While accent lighting is great in bringing out the right mood for relaxation, nothing beats total darkness to ensure you slumber better. Sleep tight by investing in window blinds that completely block out light even at night, or take advantage of blackout curtains that also help to muffle outdoor noise.
6. Audio Pleasure
Remember those balmy days spent by the beach with the sound of waves rocking you to sleep? Ensure your master suite emanates the same calming vibe by appointing a playlist of songs as your bedtime soundtrack. It turns out lullabies aren't just for babies. Utilising music to unwind is a relaxation technique advocated by the experts in sleep care.


Image credit: Ikea
Request for quotes and we'll match you with a selection of Interior Designers!
Previous
Your Home Isn't Complete Without These Decorative Pieces
Next
Transform Your Home Into A ZENith of Calm With These Zen Tips