7 Unique Ideas For The Perfect Balcony
Interior Design & Decor
5090 views
5090 views
Many think nothing of balconies due to their lack of space, but what they don't realize is balconies actually posses a whole lot of potential, easily turning into the coziest and most stylish spaces within the entire house. Don't believe us? Check out these unconventional balcony ideas for an extra dose of inspiration!
1. Work Space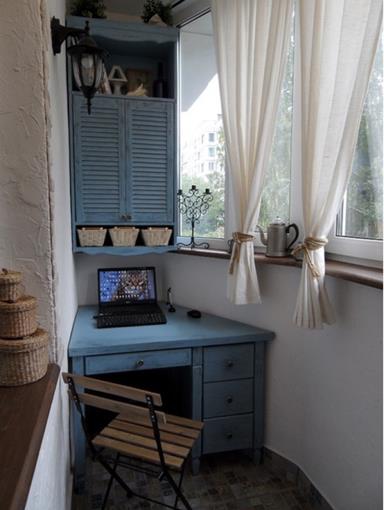 First up, work spaces. Not all home owners have the luxury of converting an entire room into a workspace, so if you're facing the same problem you might want to consider using your balcony instead. Technically, all you need are a desk, chair and a few storage drawers, then you're all set to coop yourself up in your little corner, slaving it out the whole day!
2. Reading Corner
Workaholism and workspaces aren't your cup of tea? Wind down with a couple of books instead, by transforming your balcony into a little reading corner. You'll probably need to fit a shelf into the tiny space, or you could customize one and have attached to the walls. Place a variety of potted plants around the area too, to brighten the atmosphere and make it feel more relaxing.
3. Dinner For Two
Dinner dates are perfect on the balcony considering the lovely view, so turning the area into a dining space creates the perfect setting for meals out in the open. To up the romance factor, you could possibly string some fairy lights or mini lanterns around the balcony too. Girls love decorations like these so be prepared to have them swooning!
4. Personal Corner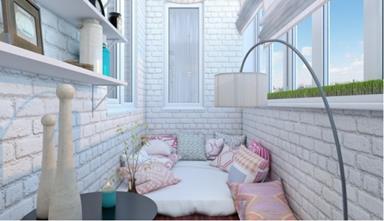 Sometimes, you just need a cozy space to curl up in and forget the world. Balconies are great for that since they're small and narrow, with just enough space to squeeze in a day bed. For extra comfort, you could even buy a bunch of fluffy pillows to surround yourself with, making your personal corner so comfy you probably won't want to leave!
5. Art Studio
For those who draw and paint, the view from the balcony is bound to provide an endless amount of inspiration. Shift your supplies and equipment over, before spending numerous days immersed in nothing but completing your artwork, feasting your eyes on the gorgeous sights within your view.
6. Mini Kitchen
For some, cooking has become a delicate craft. They take utmost pride in the food they serve, and we believe a beautiful view will boost any home chef's motivation. You don't have to cook on the balcony per se, but it might make your cooking sessions a whole lot more inspiring if you take the time to prepare some ingredients out on the balcony, watching the sunset in the process.
7. Your Very Own Bar
Happy hour is any hour in our opinion, made achievable if you turn your balcony into your very own bar. This comes in handy when hosting parties too, since guests can sip on their drinks while getting a bird's eye view of the city below. It's also a great idea to help you wind down every evening, whether alone or with company.
---
All images via brightside.me
Request for quotes and we'll match you with a selection of Interior Designers!
Previous
This Smart Home EC Is The Next Big Thing For Singaporeans
Next
Framing Photographs Without Conventional Frames