A Quick Guide To Condominium Renovation
Interior Design & Decor
6085 views
6085 views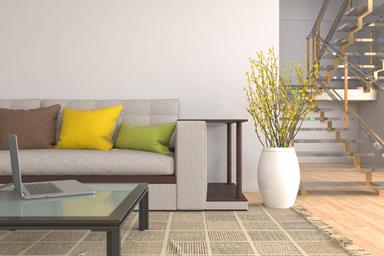 A newly purchased home is like a blank canvas waiting to be decorated. There are plenty of things you can do, but renovation can differ greatly between public and private houses. If you just received keys to a brand new condominium unit and are wondering about the Dos and Don'ts, these snippets of information will guide you on your journey towards a dream home.


Technicalities

Timing:
Renovation works are normally allowed from 9am to 430pm, but depending on the management, some estates can only start as late as 1030am.
Wall-hacking:
The newer condominiums usually indicate which walls can be hacked in the floor plan. Resale units are trickier as some developments may require homeowners to seek approval from a professional engineer before getting it from the condominium management itself.
Windows:
Window types cannot be changed (e.g. Casement to Sliding and vice versa), as most developers prefer the entire estate to look uniformed.
Concealing Electrical Wires & Pipes:
It's advisable to construct a shallow drain that's mounted onto the wall if you're thinking of hiding pipes and electrical wires.
Design
Size:
As most private apartment units are typically smaller, Kohy, an interior designer from Brick & Mortar Interior suggests, "It's best to stick to the same colour palette in order to make it look less enclosed. Furniture pieces that are changeable, such as footstools, are also great in saving space." Alternatively, you can get tables and sofas with secret storage compartments so that it will be easy to slide and hide personal belongings.

Wall > Floor:
"Some condominium homes come with window bay seats in the bedroom, which can take up a lot of horizontal area. If the client is happy without it, we will extend the bay seat and place the bed on top of it to make full use of the configuration," Kohy explains. The key is to construct upwards, and utilise wall space instead of floor space. Floating shelf planks are ideal since they do not rest on the ground, and can even serve as wall décor.
Request for quotes and we'll match you with a selection of Interior Designers!
Previous
This Home Is Made Up Of Several Interior Styles Fused Together
Next
A Homeowners Gathering You Absolutely Cannot Miss!