According To Feng Shui Masters, This Is How Your Work Desk Should Look Like
Living & Lifestyle
11826 views
11826 views
We've covered Feng Shui topics relating to the home in our previous articles, and we're back by popular demand with another Feng Shui favourite! If you're looking to move up the career ladder, you've landed on the right page. The following infographs will teach you exactly how to decorate your work desk in order to attain balance in your job and life.
To begin, you need to visualise the table in 9 small parts. We've mapped out what each section represents in the table below.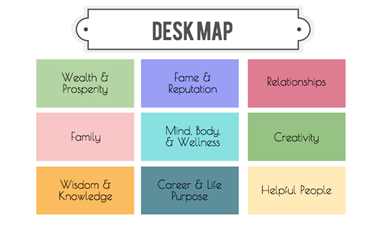 By author.
So how do you translate the Feng Shui map into a real life work table? The second infograph here will elaborate on their meanings and the items you should adorn the desk with!
By author.
These tips help to enhance productivity level and circulate positive energy flow in one's life. Follow them closely and you'll find yourself making progress career-wise in no time!
Request for quotes and we'll match you with a selection of Interior Designers!
Previous
How To Layer Your Room In 4 Effortless Ways
Next
How To Make A Super Easy DIY Wine Bottle Lamp