All You Need To Know About Renovation Costs (Part 2)
Interior Design & Decor
8817 views
8817 views
If you're a new homeowner or you've decided to renovate your current home, how much renovation would cost would definitely be a huge consideration. It definitely makes sense to know the costs of the alterations you want, so that you can budget well and have a good renovation plan.
In the first part of our renovation costs series, we covered the different types of flooring. In this second part, we'll be delving deeper into the hacking of walls, carpentry and more. Get started on your home revamp right here!
1. Hacking of Walls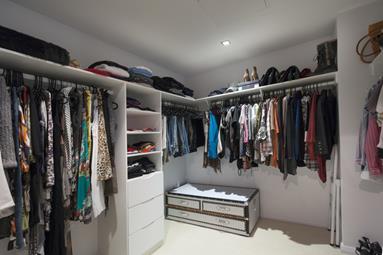 Make way for that walk-in-wardrobe!
Hacking of wall can cost between $400 to a thousand, but it varies on the how much you are removing. For example, hacking off existing toilet wall and floor tiles would cost around $750 but to dismantle an existing wardrobe in a bedroom, it would be under $200.
It could be done to create a walk-in wardrobe, joining two bedrooms, joining a spare room to the living room for a library or a home theatrette, replacing solid walls with curtains and drapes or simply just making more space around the house.
Gradually, modern homes are vying for the open concept, where there are minimal barriers from place to place around the house.
2. Window Grilles
Window grills are coated or stainless steel bars installed for safety, both to deter burglars or to safeguard the young or elderly. However, it can also be an aesthetic choice with the wide variety of designs available.
Here is a rough pricing gauge, but it depends on the kind of material and quality incorporated. For aluminium, you can expect to pay around $6-8 psf but wrought iron will cost more, at around $14-16 psf.
However, your first consideration should be the minimum safety requirements for installation by HDB, which is explained here. Flat owners must engage only BCA approved window contractors registered with HDB to carry out installation/replacement of new aluminium windows in HDB flats.
3. Kitchen Fittings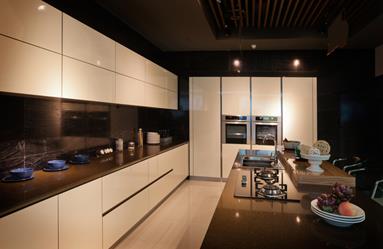 Kitchen cabinet assembly and appliance installation costs include site measurement, installation fee, sink and tap installation and possibly dismantling or disposal of old kitchen cabinets.
Excluding appliances, it can cost above $10,000, taking into account use of better-quality materials and more unique designs and finishings. Installation fee costs around $30/ft, sink and tap installation is around $100-200 and dismantling can go upwards of $300.
Of course, doing it yourself is always an option, but professional kitchen installation can save valuable time when it comes to aspects that needs expertise.
4. Lightings
Lighting is an important aspect of renovation. You have to consider if you want to combine fan with your light, which will cost more, but will free up more space in your house. However, if you want more freedom in lighting design, you can opt for just lights alone.
The most famous places to shop for lightings are arguably Balestier, Jalan Besar and Geylang for their wide array of shops which keeps the prices competitive. However, you can also opt to purchase cheap chandeliers or light pieces online and perform self-installation, for example, from AliExpress.com or overstock.com which sells chandeliers, pendant lights to downlights, where there are no hidden costs and the prices are more transparent.
If you have not heard of cove lighting before, perhaps you could consider it as well. It is a form of indirect lighting built into ledges or recesses in a ceiling or high on the walls of a room. It directs light towards the ceiling and down the adjacent walls. Many opt for it because it hides the fixtures and the light emitted is warm and very even. A common method of installing cove lighting is by using T5 fluorescent tubes. T5 luminaires are an energy-efficient alternative to larger luminaires, such as T8 lamps.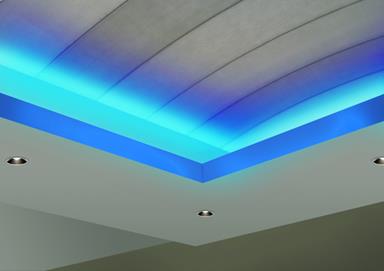 Cove Lighting
An even better energy-efficient alternative is to use LED strips, mounted on an aluminium profiles for optimum heat dissipation. With a dimming controller, the cove lighting can be dimmed. There is a wide range of LEDs, from warm white, daylight and even colour changing. It is more expensive, but you will save more in the long term.
Lighting specialists recommend installing cove lighting at least 18 inches (50 cm) from the ceiling and 6 feet 8 inches (2 m) from the floor.
Request for quotes and we'll match you with a selection of Interior Designers!
Previous
8 Amazing Ideas For Your Garden
Next
10 Tiny Design Tips That Will Enhance Your Home