Amazing Kitchen and Storage Solutions at Alustil!
Furnishings
14764 views
14764 views
How to avoid termite infestations, ugly mould and clutter? Easy. Quality home furnishings using premium materials and smart design will help to eliminate most of these problems. Imagine spending all that hard-earned money on your dream home, and going through the tedious process of interior design and renovation – just to get the exact look you envisioned for your home, only to see it fall apart in a few years thanks to sub-par furnishings.
Instead of potentially going through these problems, why not eliminate it from the start, as you begin your home renovation journey? Alustil (Singapore), the company that specialises in aluminium materials gives you a great alternative to traditional wood-based furnishings. What's so great about aluminium furnishings, you ask?
1. Customisable design
2. Termite-resistant
3. Water-resistant
4. Fire-resistant
5. Rust-resistant
6. Corrosion-resistant
7. Long-lasting
8. Low-maintenance
9. Non-toxic
10. Recyclable
With these unique properties, aluminium furnishings will last many years while retaining its gorgeous look. Bid goodbye to termite attacks, or water damage (think blackened wood and wrecked wooden cabinet doors), rust or corrosion!
Kitchen Solutions
For those thinking of renovating or revamping your kitchen, you simply have to check out Beginn, the exclusive kitchen island that is so much more. Innovated specially for Alustil by award-winning designer Ron Shen, this kitchen island is both a worktop, dining table, AND workspace, that also provides great storage space.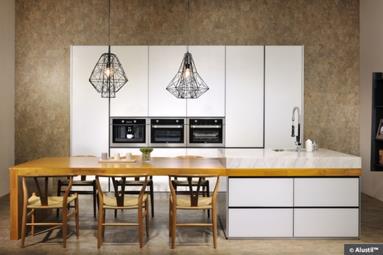 Beginn's Specifications:
Body – 100% Aluminium
Panel – Crystal Glass (White)
Finishing – Powder-coated (Tex Grey)
With its multi-functionality, Beginn is very much lifestyle-centered. Perfect for open concept homes, it helps to save precious space; and hard-earned money on other expenses like a dining table and study table. Better yet, it can also be customised to suit your needs – kitchen layout, seating options, and more.
A place where your family can connect and interact at any time of the day; where the kids can do their homework and school projects; where you can catch up on work emails; where you prepare a hearty breakfast for the family; where the family gathers to have dinner, and anything else your family might require.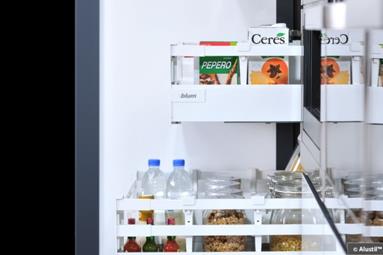 Beginn also provides easily accessible storage, with storage accessories like adjustable cross dividers; and cutlery trays that can be customised to suit your needs!
Storage Solutions
Apart from Beginn, Alustil's expertise also extends to other storage solutions for walk-in wardrobes, vanity cabinets, shoe cabinets, and even shelving options. Personalise your storage layout any way you want, to complement your home design and your preferences, while meeting your needs – there are many compatible accessories to choose from, to create only the best for your home.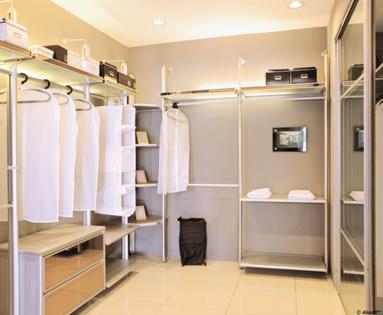 #1: Walk-in Wardrobe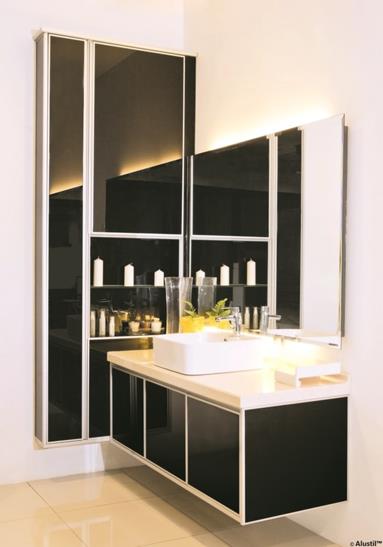 #2: Vanity Cabinet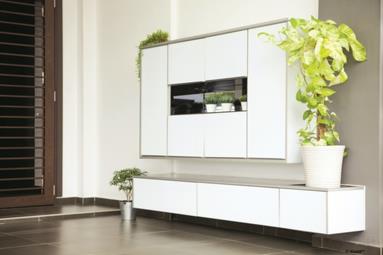 #3: Shoe Cabinet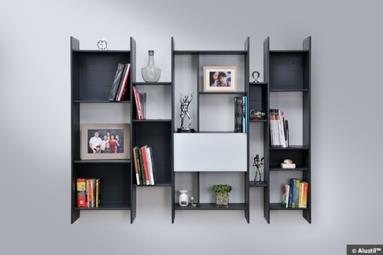 #4: Shelving
Want more kitchen and storage solutions?
Head on over to Alustil and check out many more designs available!
Alustil (Singapore) Ptd Ltd
Address: No. 5 Yishun Industrial Street 1, #01-25, North Spring Bizhub, Singapore 768161
Website: www.alustil.com.sg
Contact: 6710 4510 / 8608 5660 / 9004 1810
Email: info@alustil.com.sg
*This article was brought to you by Alustil (Singapore) Ptd Ltd.
Request for quotes and we'll match you with a selection of Interior Designers!
Previous
Parenting Tips 101: How to KidProof Your Home
Next
Pantone Hotel's Colourful Getaway