Boost Your Productivity With 6 Best Home Office Lighting Tips
Interior Design & Decor
308 views
308 views
Working from home is a norm now, especially after the pandemic started. Home office lighting can affect your work productivity which is often neglected. Proper lighting in your home office can boost your productivity and create a comfortable working space.
More people are looking forward to creating a designated office area in their homes. Lighting can easily set up your home office a little more personally. You can optimize your workspace by buying some home office light fixtures or capitalizing on natural light by moving the furniture around your home office.
As the home office is part of your home rather than a corporate space, selecting the lighting style to play its role in your home decor is critical. Find some of the best lighting options in this free guide to help perfect your scheme.
Why is Home Office Lighting So Important?

The right home office lighting can help reduce strain, increase productivity, and reduce stress. Tailoring your home office light can make your brain and eyes more comfortable in your home office space. Finding the right lighting may take some time, but you will be thankful in the future.
It is not easy to find one, as bright light can keep you awake, and harsh lighting will strain your eyes. Even with the best computer, it can emit intense light. Dull lighting will lead you to lean toward your work, which can cause discomfort. You can find plenty of studies showing how poor lighting affects your mental health. Of course, the best way is to get some natural sunlight, which can be a game-changer.
Optimizing your home office lighting can improve your mood and energy and reduce eyestrain. Besides that, it can incorporate personal flair into a professional environment without interfering with your
personal space
.
Home Office Lighting Tips #1 - Layer Your Lighting
Creating a multi-layered lighting scheme is often used by designers. It is a mcethod that uses natural and artificial lighting at different levels to illuminate the home office space.
You can plan your own scheme by enjoying the natural light that shines into your space with home office lighting ideas for desks, walls, and ceilings. It can be a great way to help your working space to transit from day to night.
Multi-layered lighting plays an important role within the workspace. It allows you to have more productive work. When the natural light isn't playing its role, low-intensity home office floor lighting paired with ceiling light and desk lighting can create a perfect balance for your mood and boost productivity.
Home Office Lighting Tips #2 - Utilize Natural Light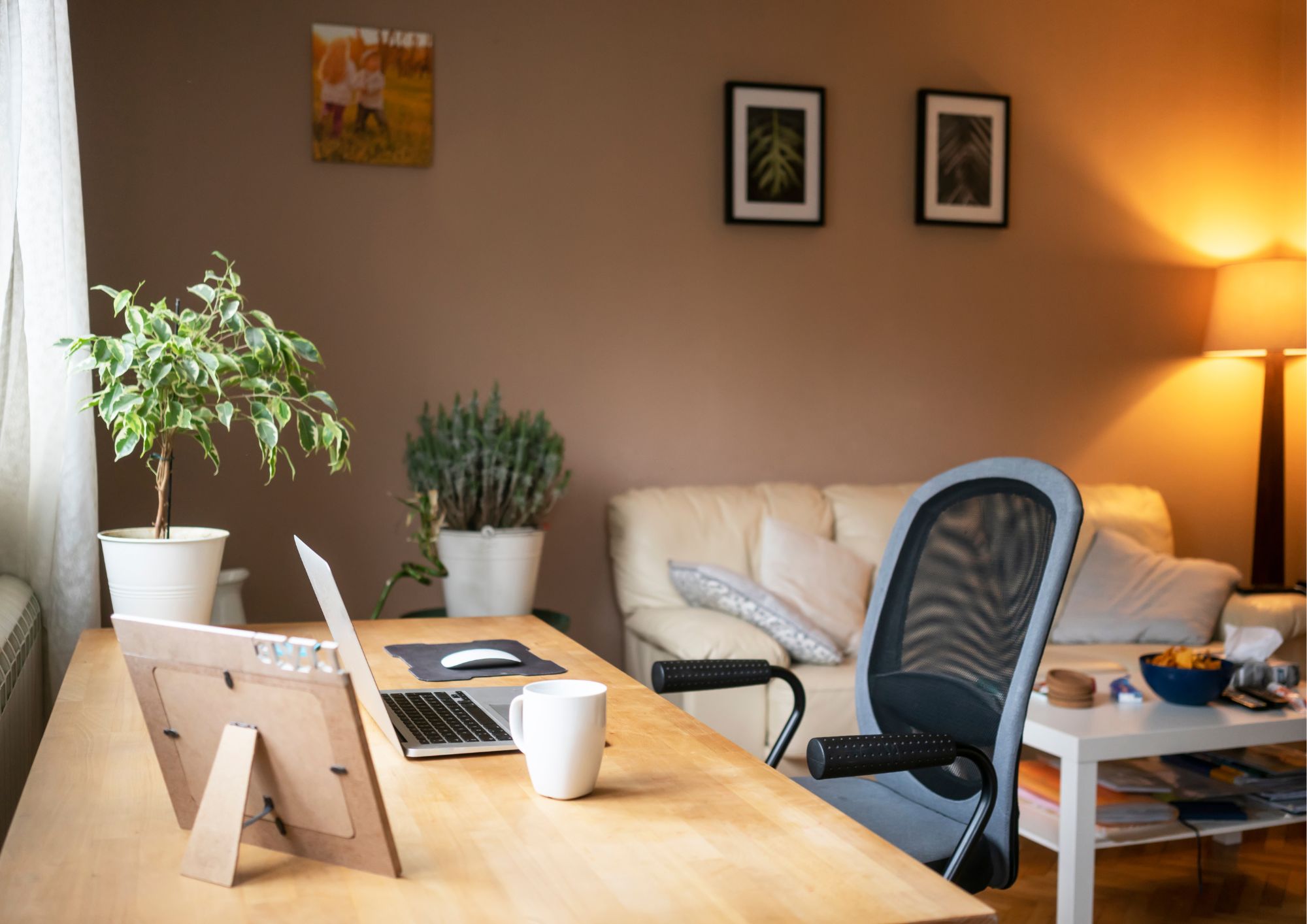 The first thing we consider when choosing our home office spaces is the necessity. Lighting is often something that will be thought of later. If you have a choice, it is recommended that you choose a space where you get natural light.
You wouldn't want to overlook the unique benefits of natural light. It is something that you won't get from artificial light. The sunlight can produce warm lighting, which helps to improve the working environment. The view outside will even help to boost your spirits. What's more, you could even save on your electricity bill.
The best is to have natural light in front or next to your working surfaces and computer screens. It helps to avoid glare and maximize your outside views. Consider positioning your workstation facing south or north to avoid the sunlight throwing shadow at any point of the day.
To accommodate the different brightness levels you get from the natural light, you can try out solar shades to soften and reduce the heat without affecting the light and view. A simple blind or standing screen is another way to help diffuse sunlight shining through the window.
Home Office Lighting Tips #3 - Keep Lights Indirect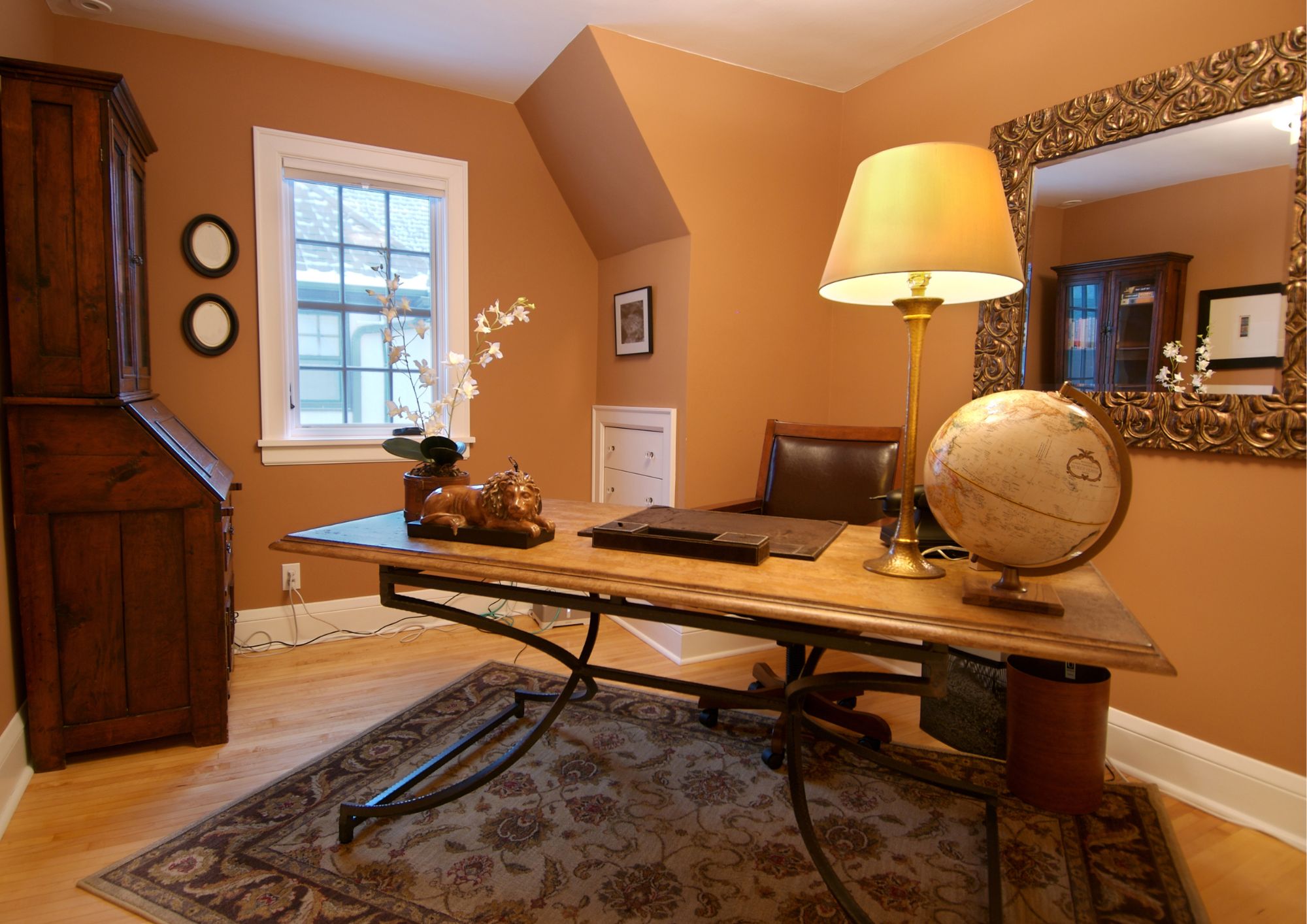 You will want to avoid working under the direct glare of overhead lights. With the help of indirect lighting, it helps to illuminate your working space by diffusing light around the room. It can help to eliminate glare and improve productivity and visibility.
Lampshades can soften and scatter harsh light. An upward-shining floor lamp can bounce the light off of ceilings and walls. It helps to create a harmonious blend between shaded and illuminated areas.
Direct lighting can be ideal for specific circumstances, while indirect lighting can illuminate the whole working space. It helps to create an environment that promotes consistent concentration.
Home Office Lighting Tips #4 - Work The Angles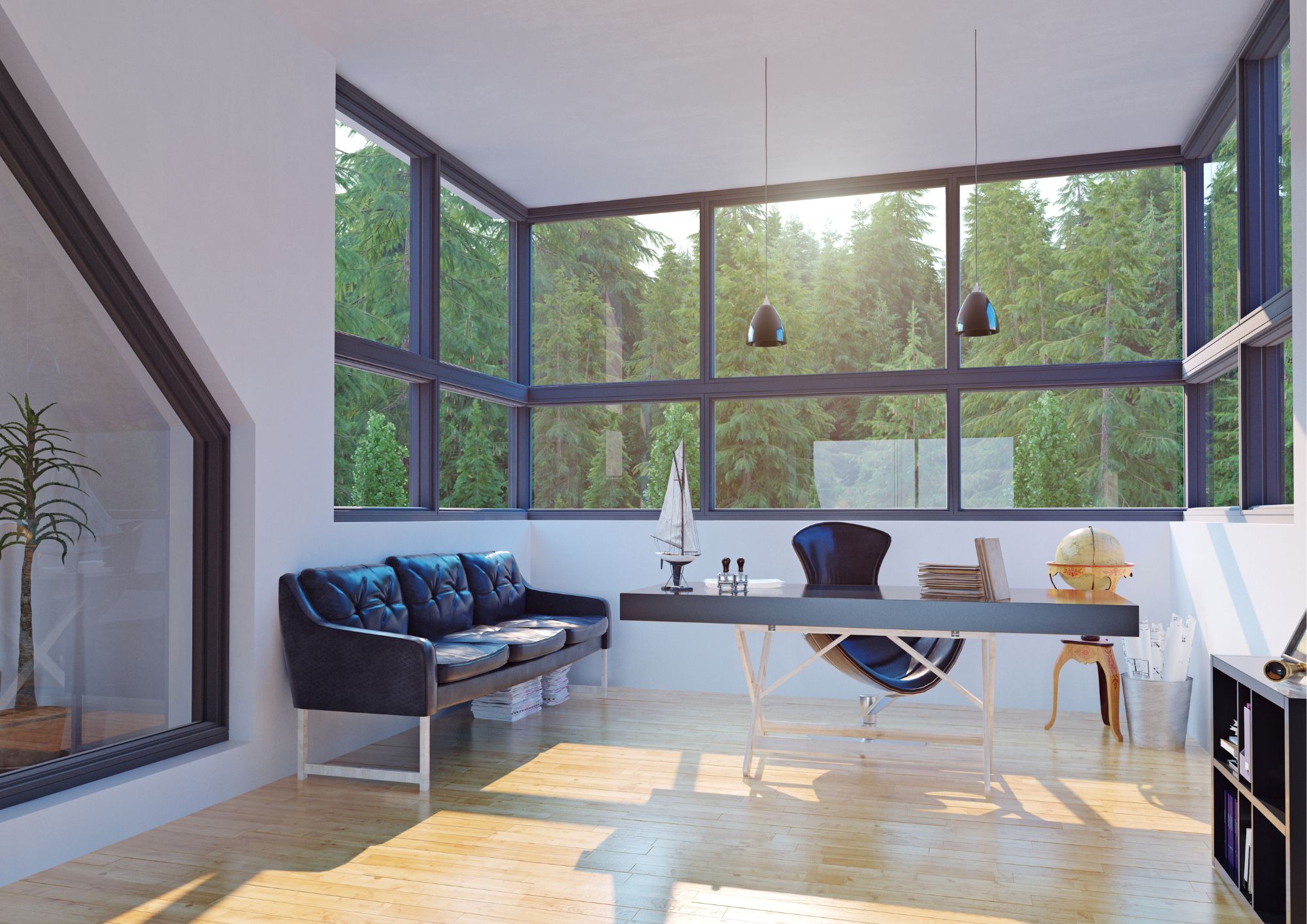 If you are doing different tasks at your desk instead of working on your computer constantly, consider looking for a desk light with an arm that can be adjusted. This way, you can move the light source accordingly as you do your work.
Getting a desk lamp in this situation offers flexible positioning and can complement your home office design.
Place your desk near the window, and combining the desk lamp with natural light helps to create a consistent line of sight flanking the windows.
Home Office Lighting Tips #5 - Consider Working Hours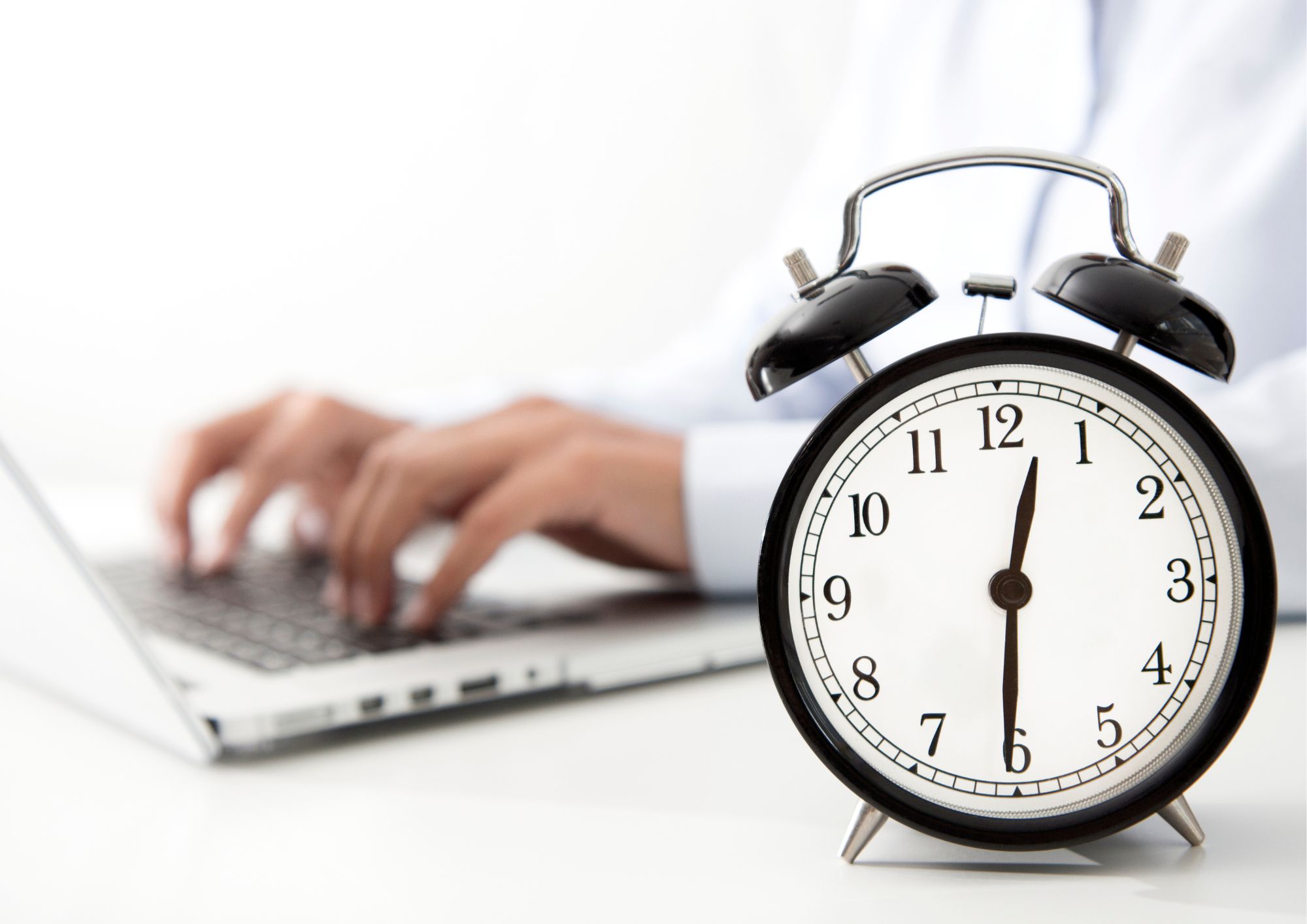 You should always equip a task lighting for your home office desk and also account for the activities it needs to cater for. You will want to consider your working hours. Consider the specific tasks that will be held and the time that they will take place to ensure that you have the best possible lighting solution. It helps to fit into your home working situation.
Whether getting a lamp, or a wall light, the lighting should give an even glow of light without any harsh spots. Consider getting lighting that is shaded or opaque.
Home Office Lighting Tips #6 - Swerve Eye Strain

The paint colors of your home office will affect the light level in the space. The ceiling, walls, and desk lighting must be appropriate to your home office's hue. You wouldn't want to create fatigue and discomfort in the room too.
Good home office lighting should be a low glare to ensure that glare spots from light fittings and the glare emitted from your computer screen won't strain your eyes.
Look for a spot to place the lighting to let it sit tilted towards the wall and let the light reflects off and back into the room. It will help to create an excellent but softened light.
Request for quotes and we'll match you with a selection of Interior Designers!
Previous
Colors In The Classroom That Will Boost Active Learning
Next
10 Tips on How to Design a Successful Co-working Space