Budgeting for a Renovation
Interior Design & Decor
7174 views
7174 views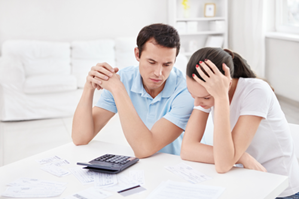 So, you've decided on a home makeover. Now, the million-dollar question is - where to start? Allow us to make a suggestion: begin with budgeting. It's a fact that whether the renovation is for a HDB apartment, an executive condominium, or a landed property, it'll take up a big chunk of your savings and it can be a pretty stressful period for you and your family. 
Budgeting can be tricky if you're one who tends to get carried away planning for your dream home. Nonetheless, it is prudent to practise smart budgeting especially since you don't want to be shocked at an exorbitant price quote or a due bill. 
1. Access Your Needs
It's only natural for first-time homeowners to feel overly excited in the pursue of their dream home.  However, it is also important to keep your feet planted to the ground and be realistic when drawing out a plan of what you need for your house. This includes what you can afford, the types of works that are necessary (for example, installing kitchen cabinets), and modifying the space to ensure comfort your family (by hacking walls to open up space, for instance).
There will be occasions of sheer impulsiveness when you yearn for an unnecessary designer chair or an overpriced shimmering chandelier. This is when a solid budget plan comes in handy, and helps you keep grounded and maintain a realistic mindset throughout your reno journey.
2. Do Your Homework
Do your homework before making any major decisions like hiring an interior designer. Get acquainted with the market rates, and learn from other homeowners' experience throughout their home reno journey. The RenoTalk forum is a good start as it is packed with helpful tips and advice from fellow homemakers. In addition, it is key that you conduct a meticulous check on the interior design agency before inking a contract as you can't back out from a contract without consequences. 
3. Fix And Control Your Budget
A homeowner's budget enables an interior design agency to ascertain the scale of works that they can provide you, and how they can work around it. Work out how much cash you have and are willing to use, what you can do with it - way before you start scouting out for a suitable agency. 
An easy way to control your budget and not go overboard is to declare only about 80 to 85% of this total amount to the agency. Interior designers will generally push the contract to more than your intended amount. By declaring less, you will be in better control of your total budget. 
4. Watch Out For Unexpected Expenses
As a rule of thumb, the expected budget and the final bill will never correspond to each other. Apart from renovation costs, you also have to take into account expenses required for furniture, sanitary accessories like showerheads and bidet, lighting, electrical works, window dressing, as well as home appliances like washer, dryer and fridge.
The cost of renovating can vary so much that it is sometimes difficult to keep tabs on the spending. Making changes is allowed, but you need to draw the line and only decide on those that you really need. Set emergency funds for those additional charges that simply sneak up on you - this would definitely come in handy!
5. An Eye for a Deal
Never scoff at a good deal or a bargain. You do not necessarily have to compromise on quality just to keep your costs down. For a start, try to save on items that take up the bulk of your expenses. For instance, instead of purchasing separate items, get your hob, hood and oven at a package. Several furniture shops also give discounts when you spend a minimum amount at their store. It's simply a matter of making an effort to nail that budget. 
6. Make the Right Pick 
Above all, your renovation journey depends on how efficient, experienced and skilled your interior designer is. A winning combination of impeccable coordinating skills, a creative eye for design, and faultless work ethics is what you should be looking out for. 
Head to RenoTalk Request for Renovation Packages today to receive quotes from different interior design companies, and take your pick from our pool of professionals. 
Have fun, stay realistic, patient, and level-headed! Here's wishing you a smooth renovation process, and a perfect new home!
Request for quotes and we'll match you with a selection of Interior Designers!
Previous
Residential Window Film
Next
Interior Decorating With Your Child