Can you find the cup in the picture?
Furnishings
1968 views
1968 views
No matter if you're a culinary queen or a weekends-only chef, there's no reason not to impress your loved ones with a home-cooked meal served with style. Out with those dated and chipped plates you bought on a whim a decade ago. The right dinnerware not only sets the perfect backdrop for your delicious spread, it should also be durable enough to withstand bumps and scratches to serve you many years on the dinner table. Find out how to pick right.
Size
What happens when you're not using them? Your dishes go straight into the cupboard or shelves. So get them in a size that'll fit into your storage space as well as dishwasher to ensure no inevitable returns and regrets.
Ans: Inside the Teapot
Material
Ensure you've snared yourself a collection that's able to stand up to the daily grind - and is presentable enough for special occasions. Stray away from materials that are of poor quality, as these won't last until the next huge family gathering.
Porcelain
Affectionately known as china, its delicate appearance belies its surprising strength and sturdy nature. Despite being resistant to chipping, you'd still need to treat it with care though.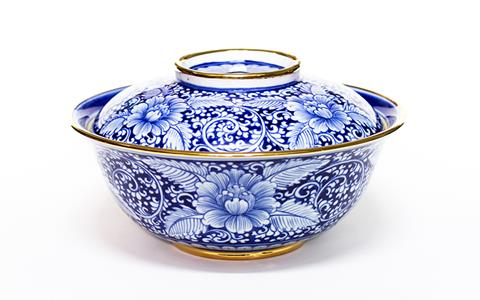 Stoneware
If you're one who entertains regularly, the highly durable stoneware suits your needs. This material holds more heft than the porcelain, so make sure you have a good grip.
Photos from House Doctor Stoneware Plates Collection
Earthenware
Prefer a more rustic look? Made from clay, earthenware appears more tactile. However, it's not as solid as it seems to be. This is best for infrequent use as it's gorgeous, but might scratch and stain easily.
Photos from Rosanna Luxe Moderne Collection from
Colour
You can never go wrong with white or a neutral. It's eternally elegant, timeless, and makes a complementary base colour for just about any dish you can think of. Plus, you can easily add in new pieces with different designs while maintaining an overall unified look.
Try This: If you wish to add more colour to your dining table, just accent with colourful or patterned bowls, mugs and linens to jazz your tablescape up.
--------------------------------------------------------------------------------------------------------------------------------------------
Shopping Tip: It's wise to stock up on more pieces to your collection even if you're a small family of three. Who knows if your extended family members or gang of friends wish to drop by, or if you decide to host a baby shower for your next bundle of joy?
Request for quotes and we'll match you with a selection of Interior Designers!
Previous
10 Spring Cleaning Hacks For Chinese New Year
Next
Here's What Went Down At Our Very First RenoTalk Live Event