4 Ways To Build Cat-Friendly Playgrounds At Home
Interior Design & Decor
3799 views
3799 views
When it comes to setting up a cat-friendly playground at home, you must first understand their behavior. In general, you will find out that your feline pets demand freedom more than anything.
If they are confined in a small space for an extended period of time, not only they will feel bored, but also inexplicable stress in the long run. Therefore, it is necessary for cat owners to prepare and design a "kitty paradise" for them to play at home.
There are plenty of ways to incorporate a feline playground in your home for your lovely furballs. In this blog we give you some ideas on building a cat-friendly playground at home.
1. Cat Climbing Frame

Image via douban.com

Got a cat that loves to explore? Installing a cat climbing frame is a good choice when you have an extremely active cat. With a cat climbing frame, you can maintain your cat's daily movements. It also makes it easier for cats to walk around the house and check their territory.
However, a standalone cat climbing frame will take up more space for small homes. Thus, it is recommended to mount it on the wall or combine it with bookshelves in order to save more space.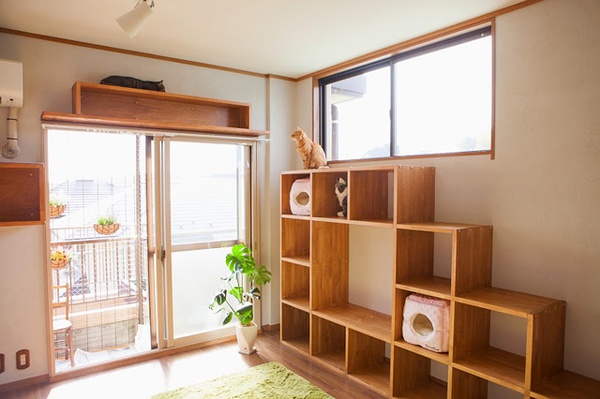 Image via douban.com

In fact, cats are full of curiosity about the outside world. They like to overlook the distant scenery, something that is deadly attractive to them, from a high place. Hence, you can install the cat climbing frame on the side of the window or near the balcony. Of course, window protection measures should be done very well in this case.

2. Cat Springboard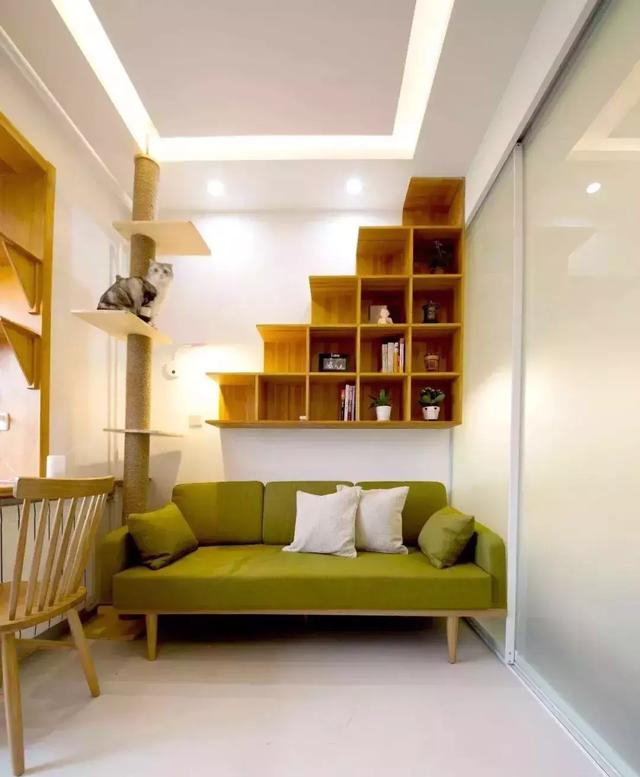 Image via sh.news.fang.com
Thinking that a cat climbing frame does not match the style of your home? As an alternative, you can easily design a cat springboard on your own. Simply place a few wooden boards like a staircase on the wall will do. The board should be rough, non-slip and elastic. This will give your kitty-cat more space to exercise freely.  
On top of that, some of these boards can act as display shelves or a multi-functional bookshelf – a great way to combine storage area for yourself with your cat's needs. Making your kitty-cat happy has never been easier when your room is occupied with vertical spaces and makeshift cat-staircases.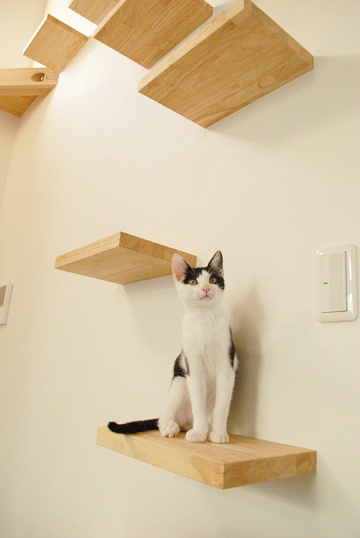 Image via douban.com
Nevertheless, installing a springboard requires sacrifice of space of the wall, which is considered as a great waste for small homes. Hence, it is possible to combine the cabinet with the springboard, provided that the part of the cabinet and the part of the springboard are completely separated so there is no tragedy happened whereby your cat drops an item from a high place.

3. Cat Runway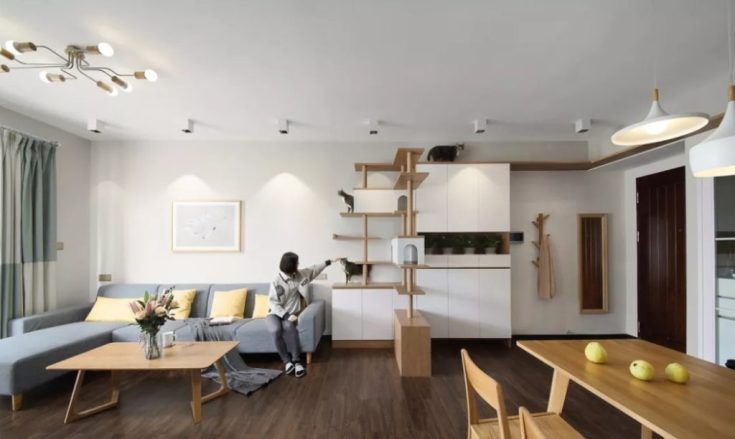 Image via thesuilen.com
More floating catwalks for your naughty little puss! You can also make a round cat runway in the living room at home to keep your kitty-cat entertained. Your cat can freely shuttle through the air track because the runway completely separates the cat's moving route from the human's moving route. A floating runway is certainly the perfect way for your kitty-cat to explore and make itself feel right at home.

4. Cat Tree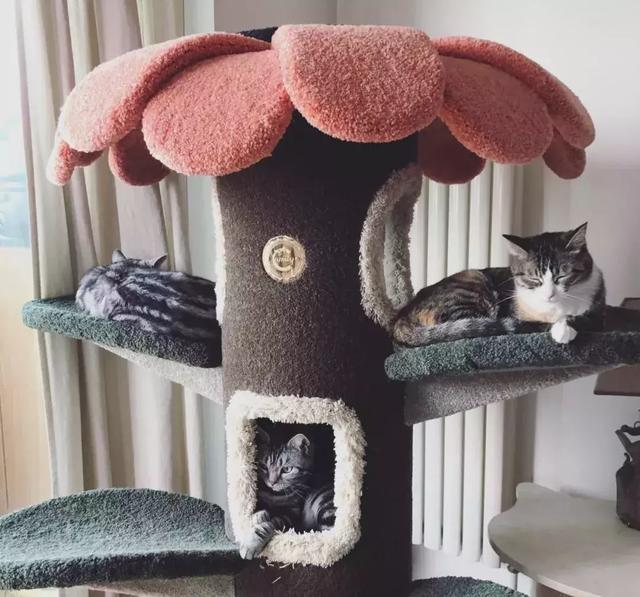 Image via sh.news.fang.com

If you are willing treat your lovely fur babies better and do not mind to invest a little more, cat tree is an awesome sauce for your convenience! They come in various styles and can be used as decorative elements in your home. Their shape can be determined according to the decoration style of your home.


In a nutshell, with this many cat bridges mounted on the ceiling and walls, your home would definitely be a kitty paradise for your cat that loves to explore.

At the end of the day, we all know that cats love to perch in high places. Thus, you could just take advantage of that in your overall interior design to create a pretty pawwwsome cat playground.
You might be interested in: 5 Cat Cafes in Singapore
Request for quotes and we'll match you with a selection of Interior Designers!
Previous
5 Fun Ideas To Revamp Your Home
Next
Japan Food Matsuri 2018: An Immersive Dining Experience