Celebrate New Beginnings and Being Human With SIDA 2020 and Dulux's Tranquil Dawn
Interior Design & Decor
1398 views
1398 views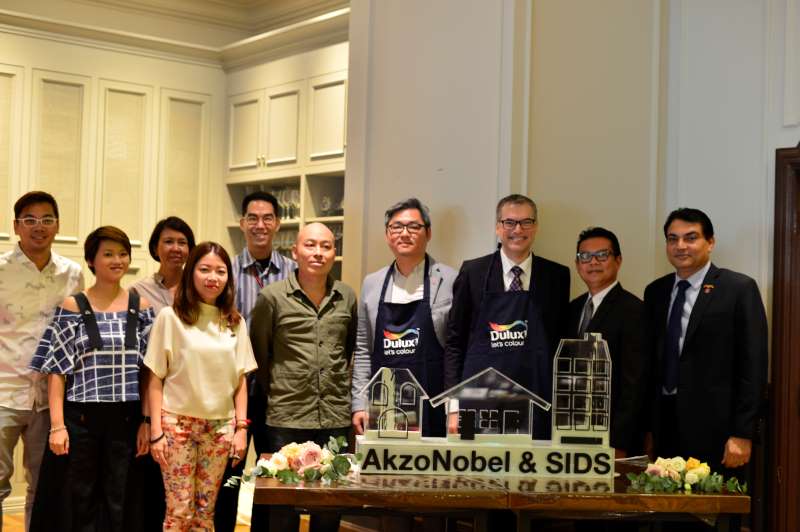 It was a celebration of creativity, life, and being human when the 2020 cycle for Singapore Interior Design Award (SIDA), the prestigious design award from Society of Interior Designers - Singapore, was launched on October 21.



This launch took place alongside the release of the 2020 Colour of the Year from AkzoNobel - Tranquil Dawn, a soft greyish-green tone that is as versatile as it is comforting.

These two launches were highlighted via three speeches, followed by lunch for attendees.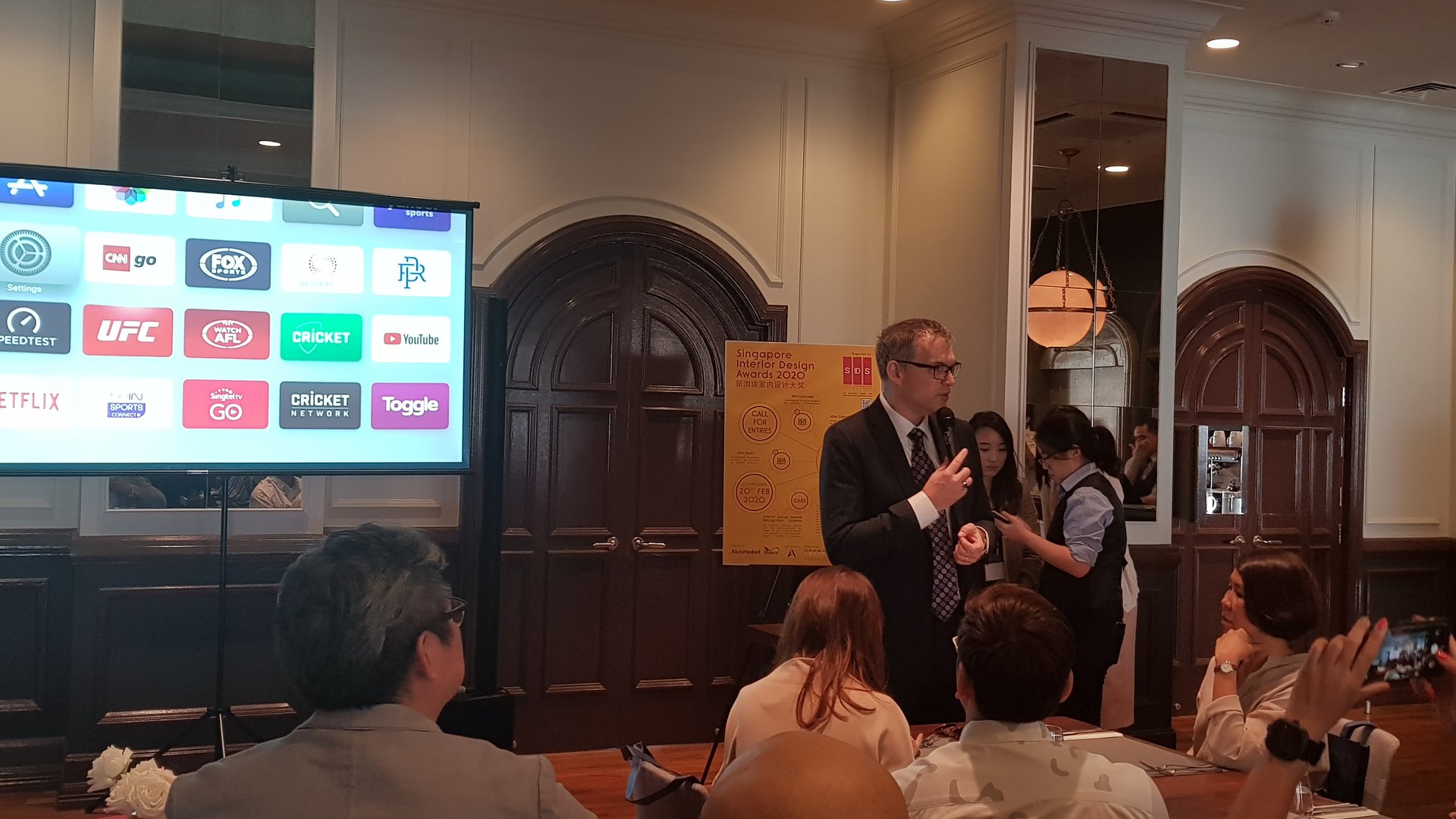 Oscar Wezenbeek, Managing Director for Decorative Paints South East & South Asia at AkzoNobel

▪️Introduced Tranquil Dawn, a relaxing, tranquil hue that combines grey, green, and blue hues.
▪️Versatile and can be used in any space.
▪️Created in par with observed social trends: Being Caring, Being Playful, Seeking Meaning, and Being Creative
▪️Usage based on four CF20 Palettes - Care, Play, Meaning, and Creativity
▪️That means you can use this colour to mean four different things, in any space.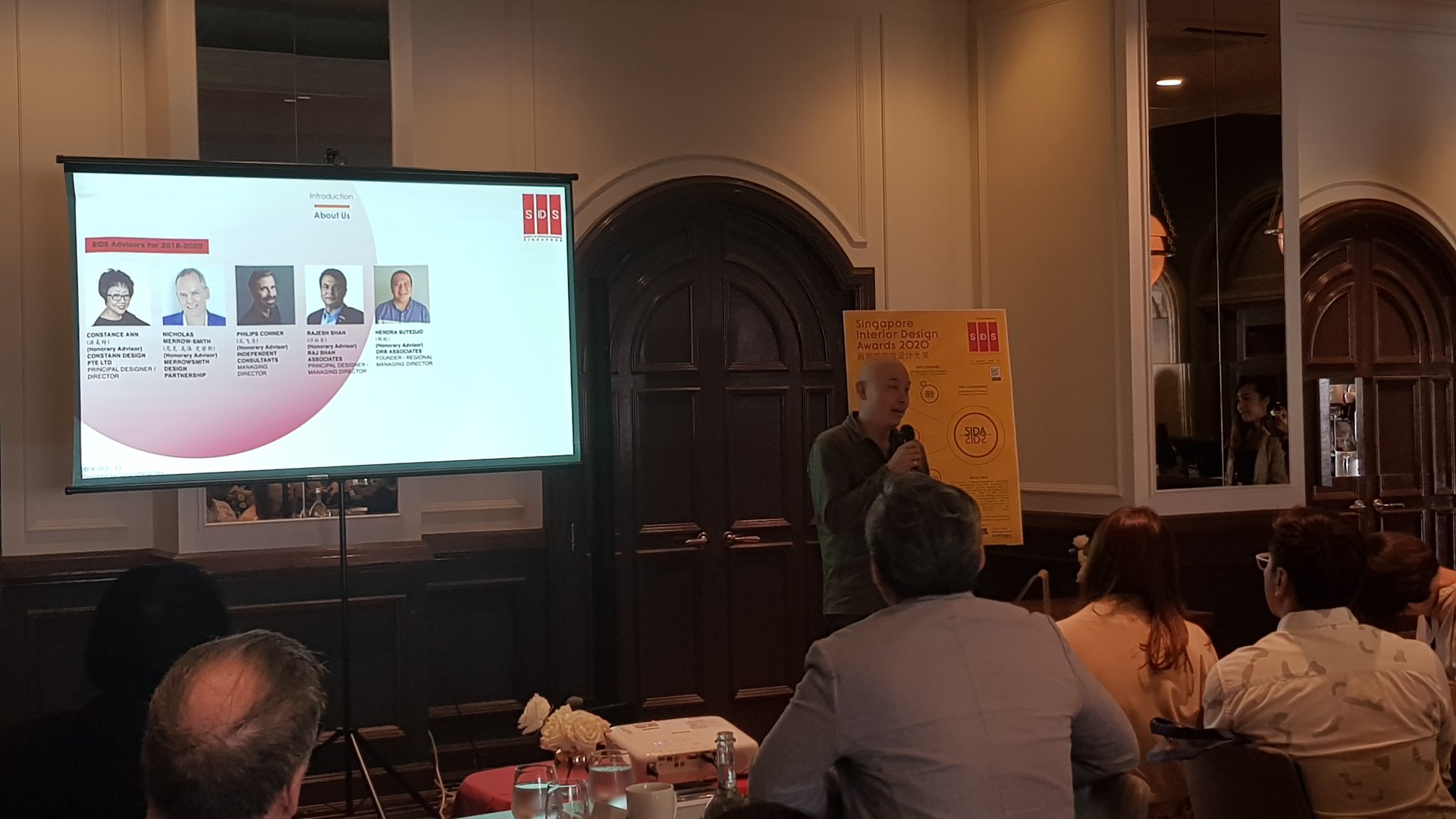 Prof. Keat Ong, President, Society of Interior Designers, Singapore

▪️Shared about history and mission of SIDS
▪️Summarised the recent Frost & Sullivan report regarding a three-year roadmap for developing the local interior design sector
▪️This report was collaborated after talking to 80 industry stakeholders in Singapore across various segments
▪️This roadmap will bank on Productivity, Innovation, Internalisation, and Human Capital to propel the interior design scene further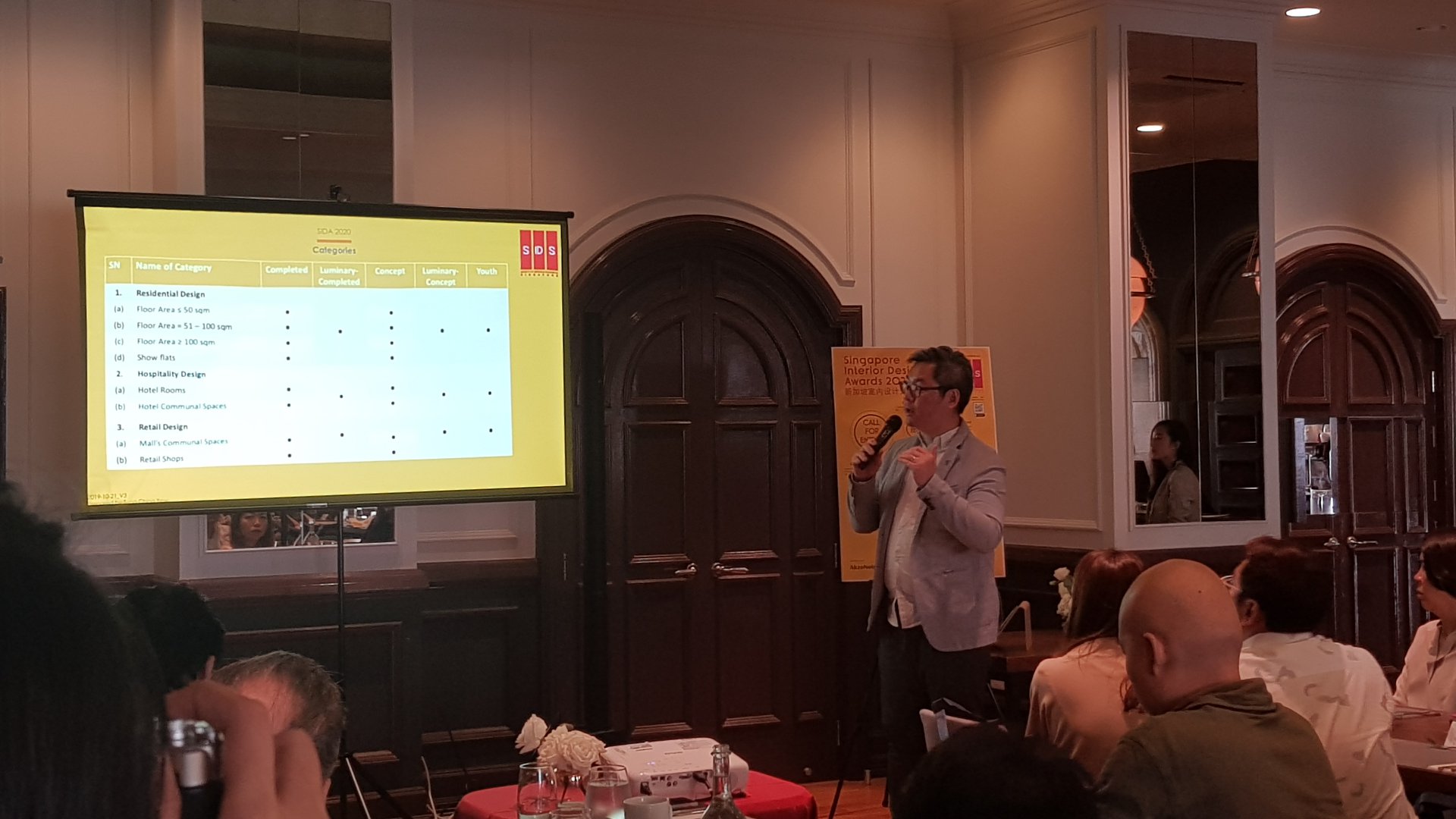 Mr. Tung Ching Yew, Chairman, Singapore Interior Design Awards (SIDA)

▪️Introduced the major revamp of SIDA and opened the call for entries
▪️Three Major Award Categories - SIDA Completed, SIDA Concept, and SIDA Youth (a new award to recognise youth talents)
▪️ New International Design Awards Recognition Scheme (IDARS) - To honour SIDS members who have received awards from recognised local and international design competitions
▪️ New Luminary Award - One winner per category, who also must have the highest scores across all sub-categories
▪️ Under each of the Three Major Award Categories, are ten design categories with their own sub-categories:

1. Residential Design
2. Hospitality Design
3. Retail Design
4. Workspace Design
5. Public Space Design
6. Exhibition Design
7. F&B Design
8. Best Design Firm of the Year
9. Best of the Best Award
10. AkzoNobel ColourFutures™️ Award (a new award to celebrate the launch of Tranquil Dawn, and to encourage use of Dulux colours in SIDA submissions)issions for SIDA 2019/2020 close on 20 Feb 2020.

Submission details and the full list of award categories can be found at https://sids.awardsplatform.com.

Finalists will be announced on 16 March 2020, with the Awards Ceremony and Gala Dinner happening on 3 April 2020.

Standard entry fees apply, with discounts for submissions from SIDS members.

Tranquil Dawn is now available at local hardware stores; more information can be found at the ColourFutures™️webpage and via the social media tag #CF20.

#cf20 #sida20192020 #sida #interiordesigncompetition #sids #renotalk #renotalksg #akzonobel #newcolouroftheyear #tranquildawnAwards

Request for quotes and we'll match you with a selection of Interior Designers!
Previous
Launch of Cosentino's 2 New Colours - Exclusive Tour
Next
How to Use Lighting to Improve Your Living Room Décor