Colour Rules For Stylish Small Spaces
Interior Design & Decor
82943 views
82943 views
Constrained spaces and shrinking HDB sizes are becoming the norm, but these issues don't necessarily have to translate to an unfashionable space. Homeowners in Singapore can take their cue from these five colour rules on how to transform their small spaces into domains infused with flair.  
 Use Colour To Create a Focal Point
Take advantage of contrasting shades to create a focal point in your home. Be it at a cosy corner or on a feature wall, a considerably darker colour against a light palette draws the eye with no effort. Amplify the effect by painting the surrounding walls in softer tones. 
Do Away With White Ceilings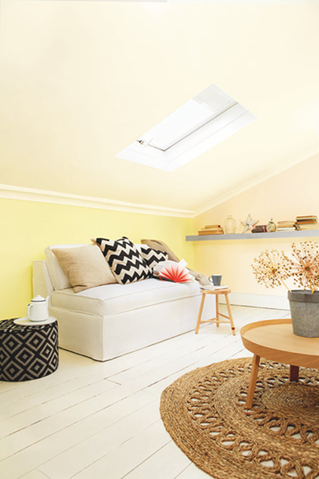 Ditch the done-to-death white ceiling cliche and opt for pastel shades such as light blue and pale yellow. As previously illustrated, painting your ceiling in restrained colours will result in the walls and ceiling appearing elongated. Smartlight by Dulux consists of Lumitec™ Technology, whose light-reflecting properties will make your home seem bigger, better and brighter.
Bring An Element of Surprise With Colour
Of course, not everyone possesses a feature wall. But fret not, you can still play around with colours to liven up every nook and cranny of your home! Use colours as accents in places that you would least expect, such as around the windowsill or on the insides of a bookshelf. A contrasting colour scheme acts as a visual hook and livens up the space.
4.       Play With Lines to Elongate the Space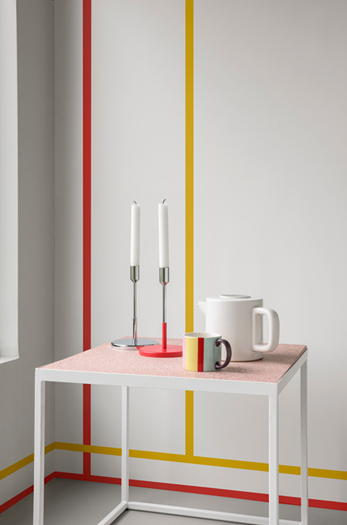 Fashion wise, clothes with vertical stripes elongate the body. So, how about applying the same principle to homes? Abstract horizontal and vertically striped designs on walls can elongate the appearance of the room and create a ultra-modern, voguish look and feel of your home.
Embrace Metallic Finishes In The Home
Uber-fun and ultra-edgy, metallic surfaces exude a glow that makes a home seem spacious. That's because light can bounce off these metallic surfaces. The lustrous Dulux Ambiance Metallic Special Effects Paint is perfect for attaining this effect. However, do remember to balance out the rest of the decor to match the metallic hue of the walls by picking furniture and accessories in the same metal family. To avoid a complicated look, go for streamlined furniture and accessories. If you're not that adventurous, you can use metallic hues on a feature wall for a subdued look.
Photo credits: AkzoNobel
Request for quotes and we'll match you with a selection of Interior Designers!
Previous
5 Practical Tips For Buying Furniture For Your Small Home
Next
Home Tour: Luxurious Open-concept Maisonette