COMBAT THE HAZE: Mobile Apps And Products That Will Help
Maintenance & Repair
2565 views
2565 views
With the haze climbing to unhealthy PSI levels, you may feel that you need to invest in home or personal gadgets to help you through this stifling period, be it for health reasons or just because you simply can't stand your eyes, nose and respiratory tract getting irritated incessantly. Here's good news for you, we've done the homework for you and here are a few tips that you should consider implementing to cope with the haze.
1. Vacuum cleaner: Dyson Fluffy V6
This vacuum cleaner expels air that's cleaner than the one you breathe. Via a post-motor filter and patented Dyson cyclone technology, it removes 99.97% of particles as small as 0.3 microns, such as allergens, dust particles or the smoke from haze and ensures that everything is locked in. Just press one button to release everything hygienically into the bin!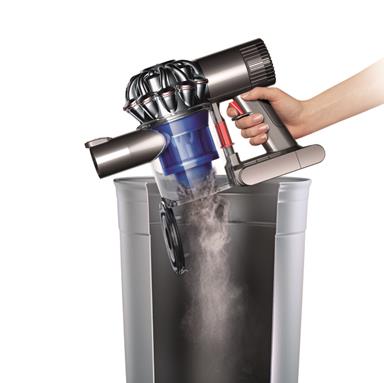 Besides, unlike conventional vacuum cleaners, the Fluffy V6 is a small, light, power dense motor in the hand, instead of at the floor, makes it easy to clean up top, down low and in between spaces- or even bring it with you to the office! The lightweight aluminium wand can be detached for stairs, upholstery, cars and other compact spaces. Storage is hassle free as well with a wall mounted docking station, so you don't have to worry about space constraints. And if you're worried about energy consumption, know that the battery charger has an Energy Star Rating for its efficiency. The Fluffy V6 is retailing from SGD$ 1049.
2. Air Purifier: Poiema Premium 500
Credits: Poiema
What most of us think of first of all is to close the windows and ramp up the air-conditioning, but what about those micro-particles? They're recommended medically by doctors and lessens the extent of progression towards chronic heart and lung problems.
There are four types of air filters: carbon, photo-catalytic, ultraviolet (UV), and high-efficiency particulate air (HEPA). Photo-catalytic and UV filters are best at eliminating bacteria, mould, and viruses- the former converting dangerous particles into safer substances whereas the latter targeting bio-contaminants more specifically. Carbon filters are for removing odor whereas HEPA filters are probably the best for tackling smog or haze.
When choosing an air purifier, choose one with a high level of air flow through the machine but the downside is that the internal fans which may result in them being noisier too.
Another factor to consider is the size of the air purifier. Large air purifiers are suitable for offices or schools, whereas smaller ones will do for household setting. The manufacturer should specify the area capacity for which the air purifier is effective.
Two smaller air purifiers can be synergistically used to achieve the same effect as that of an air purifier with a larger capacity, if you feel that larger air purifiers are less aesthetically pleasing.
Consumers should still check their air purifier manufacturer manuals for specific instructions, but here are some general guidelines on how to use an air purifier. The air purifier should be placed in an unobstructed area where air can travel freely through it. It is also important to shut all doors and windows for it to work at an optimum rate.
The P500 is retailing from $1,399.00.
3. Mobile-Friendly Haze Beaters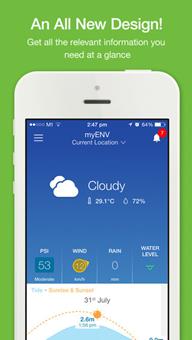 It has never been easier to monitor the haze situation than now in the digital age. If you're outdoors and the view looks suspiciously foggy, it's time to check the PSI reading. The National Environment Agency has developed myENV for general weather data and PSI readings in Singapore.
It has an intuitive and aesthetically pleasing interface that shows information at a glance based on your location. It even indicates if where you're standing on is a dengue hotspot. Available on iOS and Android. NEA's website works as well, especially if you're on your computer.
But if you want a fuss-free no-nonsense app that simply guides you on whether you should stay indoors, check out Haze Singapore on iOS.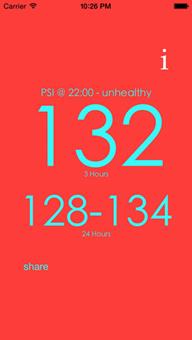 As a bonus for Singapore Residents living in the Bedok Reservoir-Punggol Division, they can now subscribe to a new messaging system that provides alerts and timely information during haze episodes or dengue outbreaks, among other things. The CARE (Community Action, Response and Engagement) system aims to disseminate accurate information to residents through a community messaging network.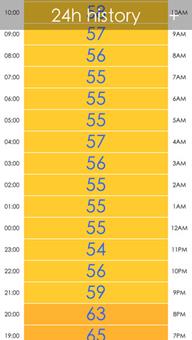 The CCC also assured residents that the messages will not be frequent. Grassroots organisation or government agencies wishing to send a message to CARE members have to first obtain CCC's permission. All messages will also be recorded in the CARE Message Register. To participate, one member from each household will need to complete an enrolment form and provide their mobile number or e-mail address.
4. N95 Masks
Ah, the trusty must-have when you have to roam around outdoors. You can't stay indoors forever, there's still errands to do. N95 masks are neither needed for short exposure trips, such as commuting from home to school or work nor are they needed in an indoor environment. It is mostly recommended when there is several hours of outdoor exposure when the air quality is in the hazardous range. (PSI >300). It is highly recommended for people with chronic lung or heart disease, elderly, and pregnant women is to avoid or minimize outdoor activity when the air quality is unhealthy (PSI > 200). If they have to be outdoors for several hours, they may reduce exposure by wearing a N95 mask.
However, N95 masks work only if there is a good fit with the face of the wearer. This way, most of the air that the wearer breathes in has to go through the filter and not through the gaps between the mask and the wearer's face. Haze can contain fine particles that are 2.5 microns or smaller (PM2.5), and studies have shown that N95 masks do provide good protection against particle pollutants as they are at least 95% efficient against fine particles that are about 0.1 – 0.3 microns. Masks are available at major pharmacies and supermarkets such as Unity, Watsons, Guardian, Cold Storage and Fairprice but if you want to get them from the comfort of your home, good news to you as RenoTalk is currently selling masks. Call our hotline at +65 6337 2778 for more information.

Request for quotes and we'll match you with a selection of Interior Designers!
Previous
5 Reasons To Love This SkyTerrace @ Dawson Unit
Next
4 Super Smart Methods To Deal With Awkward Corners