Common Defects to Look Out for when Moving into your New Home
Maintenance & Repair
4296 views
4296 views
Whether you're moving into your new BTO flat or a private condominium, it's best to check for possible defects so they can be addressed within the 1-year Defects Liability Period (DLP).This should preferably be done before any renovation work begins. Before you start going about checking for defects all over, it's advisable to have a systematic plan.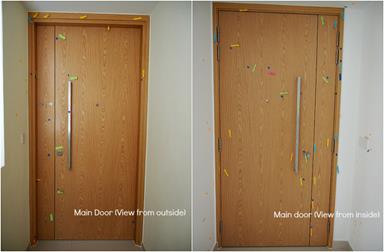 1. Doors
The door is a good place to start checking for defects. Check to see if there is any damage or visible gap and ensure the door isn't warped. As you put your key into the lock, make sure it turns and slips in and out smoothly. When you open the door, check that it doesn't squeak. Lastly, inspect that all its hinges are in order. Repeat this process for all remaining doors in the house.
2. Windows
Just like your doors, check if any of your windows have visible gaps or damages. Do not try to fully open any casement window, and close it to ensure it's functioning properly. For sliding windows, check the tracks to ensure they're not obstructed and the window can be opened and closed without problems. Additionally, make sure all handles work and are not broken or rusted. The most crucial step is to ensure all your windows can be securely locked.
3. Toilets
It can be disastrous if you overlook small details in the bathroom. First up, check the wash basin, toilet bowls and any other bathroom fittings for cracks and visible damage. Also, check that all the bathroom fittings are working as intended (e.g. if shower head lever can be adjusted or if your sink stopper can engage). Once that's done, turn on all taps, faucets and showers. Flood the toilet floor to ensure that it drains out as intended, and check the drainage for any debris blocking it. While the water is running, check the pipes and the pipe joints for leaks from both the pipes and walls. After turning off all taps, faucets and showers, conduct one last check and ensure water isn't dripping out. It's also good practice to also inspect the toilet flush and confirm that the water tank fills up and stops fully once refilled.
4. Floor Tiles, Skirting, Walls and Ceilings
To assist with the checking of floor tiles, skirting, walls and ceilings, do bring along a cloth, bucket, sponge, mop or broom, soap and garbage bags so that you can clean up dirt and dust for a more thorough inspection.
See if there are any blisters, wet patches and cracks on the walls and ceilings as such defects may hint at issues not visible to the eyes (i.e. lack of waterproofing or leaking pipes in wall). You may also want to ensure that the surfaces are smooth and free from dirt. Do check for gaps between the skirting and wall or floor.
When it comes to your flooring, look out for uneven surfaces, gaps, cracks, chips and scratches. You should also check for hollowness in the tiles using tapping rods and make sure the cement grouts between tiles are properly done. Where parquet flooring is involved, feel for bubbles underneath the flooring and check for creaking.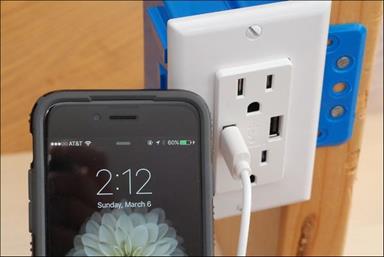 5. Miscellaneous
Do bring along your charger so you can test individual power sockets to ensure they are in working order. Before you plug in your charger, check to see if there are any visible gaps around the power socket and the light switches and look out for exposed wires. You should also ensure all keys handed to you work properly. Lastly, make sure your cabinets they are in good working order and aren't damaged.
Homeowners are also highly encouraged to check for defects under different circumstances (e.g. night vs day, rainy day vs normal days). As defects checking can be a tedious process, do consider bringing items like fans, stools and snacks. Torchlights and stationery can also make the process an easier one.
Request for quotes and we'll match you with a selection of Interior Designers!
Previous
5 Renovation Myths You Shouldn't Believe In
Next
3 Ways to Pet Proof your Home