Cool Curtain Fabrics To Experiment With
Interior Design & Decor
2385 views
2385 views
Matching the correct kind of curtain fabric to the rooms in your house can be deceivingly difficult. You do not want the curtains to seem out of place in the room. Curtains are a great investment from a design point-of-view because they not only fulfil the functional needs of insulation, temperature and weather control, but they also play a role in sprucing up the decor of the house.


Read on to find out which fabric best suits the various rooms in your house.
The Kitchen
Credits: Pinterest
Kitchens can get quite stuffy if they are not well-ventilated. Unlike the bedroom, you'd want to cater for cross-ventilation of air and sunlight. Your ideal fabric type should be lace, a sheer, romantic fabric which provides an airy feel and provides some privacy while allowing for the diffusion of sunlight. Lace is available in neutral colours such as ivory, cream and beige, so it is sure to complement the rest of your decor.
The Bedroom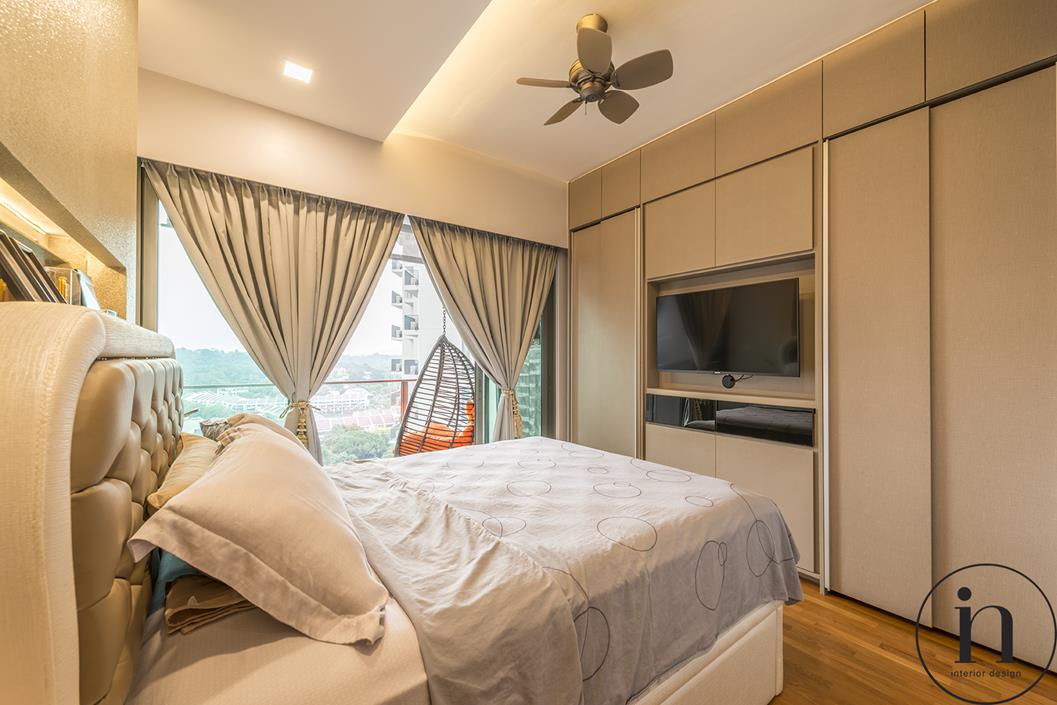 Credits: In Interior Design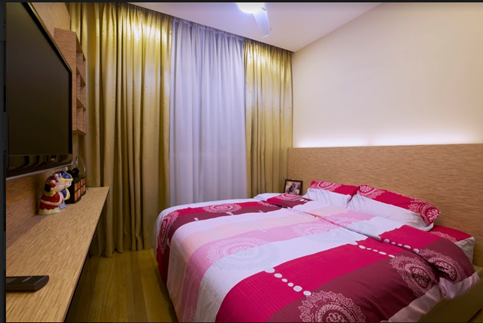 For your bedroom, you would probably want curtains that are thick enough to create darkness when drawn, and filter excess sunlight. To create an enhanced sense of privacy, opt for crisp, clean cotton fabrics. Cotton is a versatile fabric that blends seamlessly with both modern and traditional style of decor.
Silk fabrics albeit heavier, add a more quaint, romantic and charming to the feel of any bedroom. However, do take note that silk can get damaged from excessive exposure to the sun, and is more difficult to launder.
If you're trying to window-dress the master bedroom, you can use velvet fabrics. Velvet is thicker than cotton and silk, so it does a better job of filtering out sunlight and excess noise, giving you an added layer of privacy.
Living Room
Credits: B-Two Interior Design,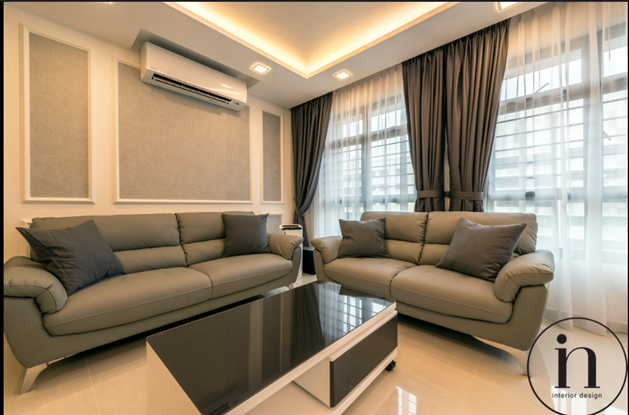 Credits: In Interior Design
You'd want a living room that is infiltrated with natural sunlight. Linen, a flowy material by nature, is ideal for rooms with contemporary designs and allows for the entrance of maximum sunlight. However, do note that linen fabric is mostly dry clean only.
Bathroom
Credits: Pinterest
No, we are not referring to shower curtains! Given the nature of activities in the bathroom, you'd want curtains that afford you privacy and are waterproof. Vinyl curtains are ideal for bathrooms as they are waterproof, less susceptible to rot and mould from constant exposure to moisture and are easy to maintain!
Cover photo credits: Icon Interior
Request for quotes and we'll match you with a selection of Interior Designers!
Previous
RenoTalk Discover with Harvey Norman
Next
How To Put Together A Japanese-inspired Interior