Create a Bedroom Conducive to Sleep
Living & Lifestyle
5979 views
5979 views
Had another sleepless night? Read on to find out more on how to create a bedroom that promotes good sleep. 
Many studies reflect that a large percentage of people around the world are not getting sufficient sleep. According to the Centers for Disease Control and Prevention in the United States, insufficient sleep is a public health epidemic.
Lack of sleep has been linked to many chronic illnesses. And among the many factors of poor sleep is our busy lifestyle. Most of us juggle many roles at work, spending much of our day at work and home.
Other factors include what we consume, such as caffeine, or alcohol before bed. If you have chronic pain, such as back pain, you might find that it would interfere with your sleep.
Your environment could also lead to poor sleep. Sound, light and temperature can affect sleep quality. Yet not everyone needs the same conditions. Some are able to sleep with the light on or sounds in the background while others might need total darkness and quiet.
It's important to test things out and learn what works best for you. Keep a sleep diary by recording what you ate during the day, your activities and the time you sleep. This might shed light on what helps and what hinders your sleep.
If you're experiencing poor sleep, making a radical change to your environment by using all these tactics might just do the trick.
Eliminate Light 
Any sources of light should be turned off. Light disrupts our circadian rhythm, our biological clock that tells us at which time of the day we feel sleepy or alert. Install blackout curtains to block the shine of streetlights or the rising sun at dawn.
You may have had all the lights off in your room, but there's one more thing to note. The blue glow from your mobile phone and other gadgets could also disturb sleep. Switch them off an hour before sleep. Get a cover for your gadgets, place them face down or, better still, keep them out of the room.
Get Proper Support
Ensure that your pillows and mattress provide the right support for your body. Whether you are a side, back or stomach sleeper, your bedding should ensure your body and spine are in a neutral position. It's often difficult to tell if a pillow is of the right loft and firmness just trying them at the store. If you experience neck or upper back pain, an adjustable customizable pillow may be just what you need to create the ideal pillow loft just for yourself.
That means, choosing the right firmness for the mattress. There are many types of mattresses available, including traditional spring coil, latex, and foam. There are especially many quality memory foam mattresses online.
Working in tandem with your mattress, the pillow must provide the right support. Because of the broadness of the shoulders, when comparing a man and woman who are both side sleepers, the woman would require a flatter pillow.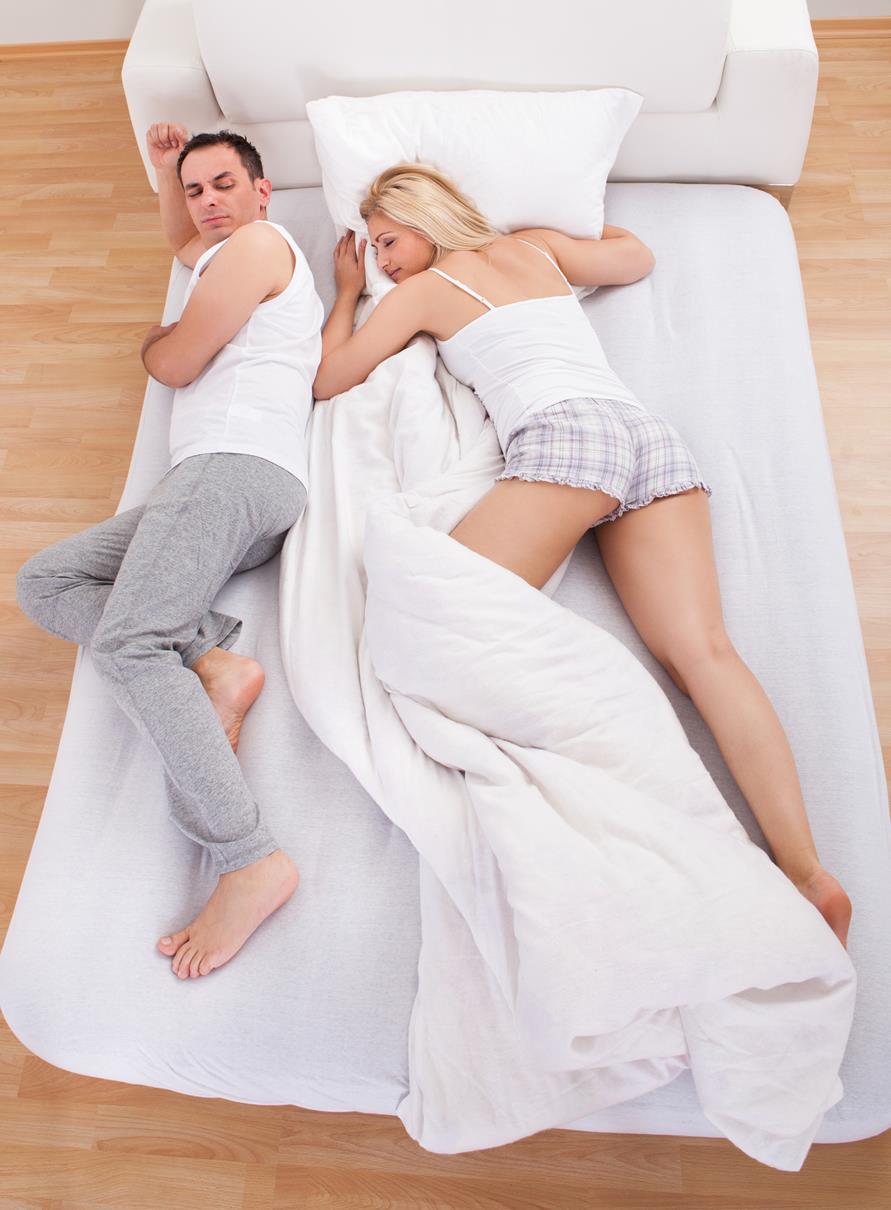 Sound Advice
Environmental noise can affect sleep, leading to awakenings throughout the night. Whether you are a light or heavy sleeper, take note of the noise in the bedroom.
Do you have a habit of falling asleep with the television on? Do you live with noisy neighbours or close to the main road? Instead of leaving the television on, use white noise or soft music to aid your sleeping process.
Invest in quality soundproofing for your windows to eliminate external environmental noise.
Let Pets Sleep Separately
Does your pet sleep in your bed? Their movements at night could very well be a reason for your fitful sleep. Pets also bring fur, dust and sometimes pollen into the bedroom, which could trigger allergies. 
Keep it Cool
When you fall asleep, your body temperature naturally drops. Having a cool environment will help the process of falling asleep.
Prone to getting leg cramps at night? Ensure that the temperature is not too cold. Note that everyone is different, so try to set your air conditioner at between 20 and 25 degrees Celsius.
Fact Sheet
- Eliminate light, including blue light from gadgets, in the bedroom. Light disrupts our circadian rhythm and interferes with hormones that regulate our sleep.
- Make sure your bed and pillows provide the proper support.
- Manage environmental noise by installing soundproofing for windows. Wear earplugs or use white noise to cover sounds in the bedroom.
- Keep your pets out of your bedroom and off your bed.
-Set your room temperature at between 20 and 25 degrees to ease your process of falling asleep. 
Request for quotes and we'll match you with a selection of Interior Designers!
Previous
How To Handle Noisy Neighbours
Next
Buying Art: Original or Repro?